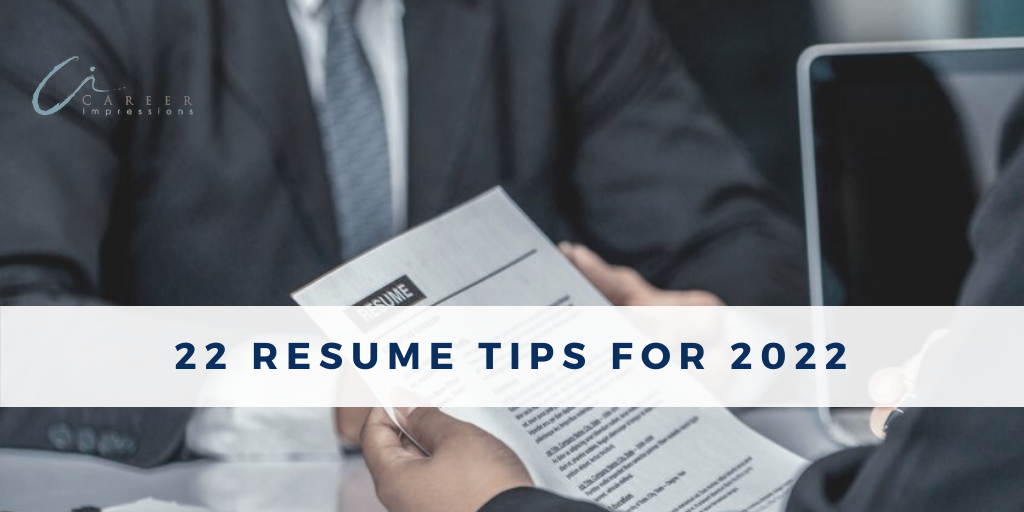 Hiring really picked up near the end of 2021 and it looks to remain strong for the start of 2022. However, if the past 2 years have taught us anything – it is that things can change, quickly. This means you should always have your resume ready!
If you are heading into 2022 looking for work, or simply wanting to keep your resume fresh and ready for anything (highly recommended!), these 22 resume tips for 2022 are an excellent starting point.
The tips below are designed for quick reference and easy application. However, each tip links to another source so you can fully explore the topic.
Remember, you are unique so your resume will be too! Apply what works best…for YOU!
Happy job searching and resume writing in 2022!
22 Resume Tips for 2022:
Pick out a job target before you start to write the resume
Avoid common resume myths
Highlight top career achievements and provide the proof
Focus on achievements, not tasks in your resume. Yes, everyone has results to share
Lead with results and front-load points throughout for greater impact
Weave the right keywords throughout the file that relate to the target role and audience
Employ a bit of strategic design to emphasize key content and make your resume look unique
Increase emphasis on soft skills — but be sure to be specific with examples
Ensure the resume look and strategy isn't ageing you. Use a modern approach
Add pandemic career wins to your resume. Employers want to see how you adapted and succeeded these past few years
Stay abreast of current resume trends. Keep up with modern strategies as the resume continues to evolve!