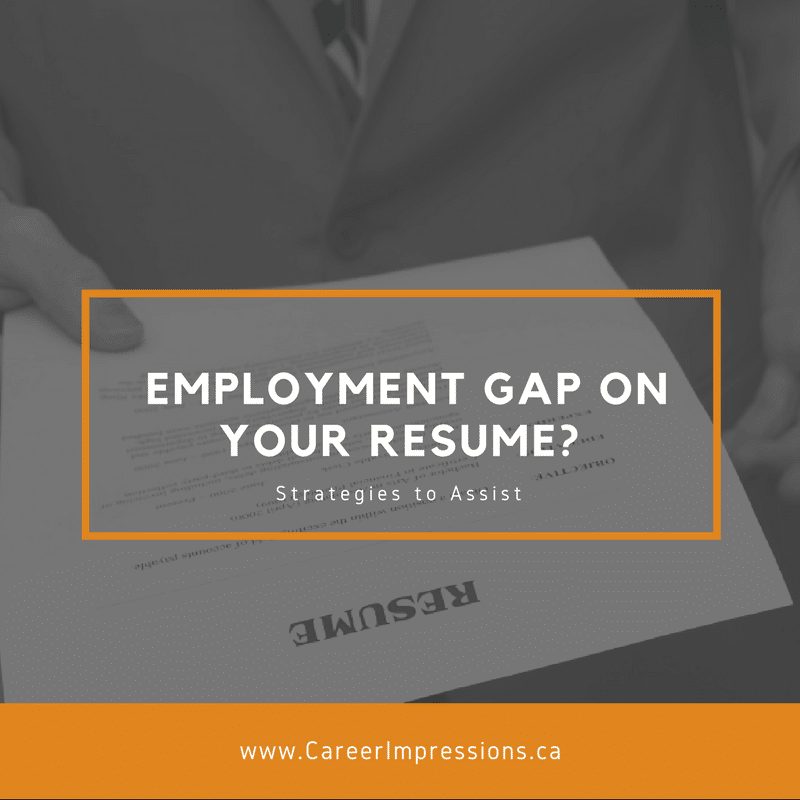 Managing a Resume Employment Gap
experiences

Many job seekers find themselves grappling with the best way to address an employment gap in their resume positively. Although time away from work is not uncommon, it is still vital to tackle work history gaps with careful consideration to avoid creating red flags with prospective employers.
There are various reasons individuals may have employment gaps. Maternity or sick leave are relatively common, as is time-off to pursue further education. Other reasons for gaps may include time to travel, caring for an elderly or ill family member, or being laid off. If the work history gap occurred for an extended period of time, a job seeker has a few options to consider:
Address the gap
Reference the time frame with a brief reason. Great detail is not required. For example:
Independent Caregiver, June 2016 – January 2017.  Provided personal care to an elderly family member.

or

MBA Studies – Stateside College, May 2015 – June 2016.  Dedicated time to finalizing advanced degree program.
Fill the gap with other activities
This can only be done if it is honest and true.
For example, maybe you were laid off last year but have since taken on a volunteer position with a local organization that is regular and provides new skill sets. Or, you are doing consulting work as it comes available. These experiences might be referenced in your resume as follows:
Part-Time Administrative Support (volunteer).  Local Community Association, March 2015 – Present.

Provide secretarial services to local community association 10 hours each week, answering a busy switchboard and addressing  in-person customer inquiries. 

or

IT Project Management Consultant.  March 2015 – Present.

Managed and delivered 3 information technology projects, ranging in cost from $50K to $75K.
Finalized all projects on time and within budget.
Submitted requests for proposals (RFPs) and negotiated contract terms with local business owners.
Minimize the gap
If an employment gap was for a short amount of time there is the possibility it is minimized in the resume. Meaning, don't draw unnecessary attention to it. One way to minimize the gap is to remove months for each employment period and just list years.
Sometimes this simple adjustment is enough to limit time-frame scrutiny. Again, this will only work in certain situations, and you may still be requested to provide detailed specifics – and a truthful answer – if an employer requires more facts.
As an example, the professional below was unemployed from November 2013 to January 2014.  You can't tell in their chronological work history dates because the gap was short (between roles):
Senior Accountant – ABC Inc., 2014 – 2017

Position details.

Accountant – XYZ Company, 2010 – 2013

Position details. 
Finally, you might opt to provide a simple reference to your unemployment gap in an accompanying cover letter. The only concern here is some employers don't read cover letters.
Regardless of the reason for a gap, sometimes just a brief mention can fill the void and pacify a curious employer. Apply the best strategy for you, your situation, and the intended audience.
Never lie about the gap
The biggest mistake a job seeker can make when addressing their employment gap is to try and hide it or lie about it.
Employment gaps can make employers naturally curious, yet falsifying dates or employment periods can be disastrous. Even a simple (positive) explanation is better than trying to fabricate the past.
Regardless of the reason for an employment gap, tackle it with confidence. Own it. When asked, be prepared to elaborate on any employment gaps in a positive and confident manner.
Often, employers are well aware of unique employment situations but need to hear how you managed them. Remind employers about what you have to offer and re-focus their attention on the skills you gained and obtained during any and all past experiences.