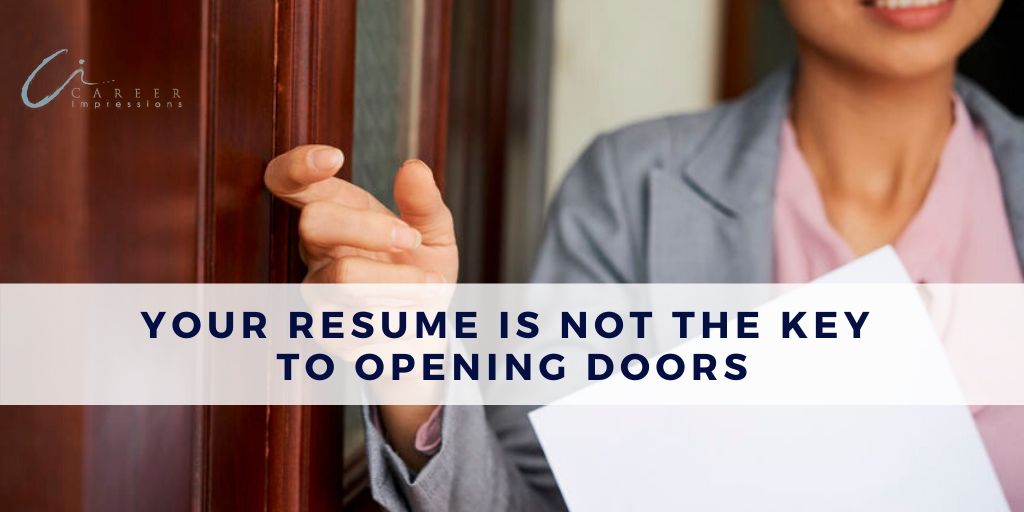 Your Resume is Not the Key To Opening Doors
Someone recently told me that a good resume is the key to opening doors during a job search.
I disagreed and this person was shocked! Wasn't I a resume writer? Why wasn't I defending the value of this file?!
My answer was simple: a resume 𝘢𝘭𝘰𝘯𝘦 rarely opens doors.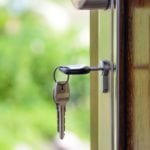 Yes, a solid, professional resume is likely to be called upon at some point in the hiring process, meaning you need a strong resume always at the ready. However, a resume isn't *the key* to opening doors. It's a tool in your toolbox; one of many.
Every week job seekers tell me "my resume isn't working". They want a new resume, a better resume. Yet after some discussion and assessment, I come to find out that the ONLY investment they are making in their job search, is a resume.
LinkedIn development AND consistent site use? What's that?
Regular research and engagement with decision-makers? Not much.
Networking and informational interviews? Hardly.
Applying to dozens of jobs online and hoping the resume gets them work? = Always.
The results? Frustration and unfortunate resume blame.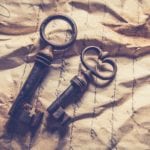 A common misconception is that a resume alone will do the heavy lifting in a job search. This is far from true. People hire people. To get more doors to open for you, you need people to help you.
Talk to people, a lot. Engage with people. Tell everyone you know what you are good at and what you are seeking. Get people to advocate for you and refer you to roles. Identify key decision-makers and make an effort to get your resume directly into their hands.
Successful job searches include
1. Research
2. Networking
3. Value Alignment
4. Pinpointed Job Target
5. List of Target Companies
6. Strong Career Tools (not just a resume)
7. Social Media Engagement (LinkedIn topping the list)
So before you place all of your eggs in one basket and assume that the resume is the key to job search success – build a diversified job search plan and execute with care. Arm yourself with a great resume and pair it with effective search strategies to get more doors to open!
——————————————————————————————————————————-
Looking for ways to network your way to a higher level job? Subscribe to my blog (visit this link and hit the subscribe button on the top right) to get a free guide on this very topic. 
Need ways to elevate your entire job search game? Consider my custom Job Search Support Kit (for sale in my shop).
Finally, if you need a professional resume and LinkedIn profile – reach out to discuss. I can help.