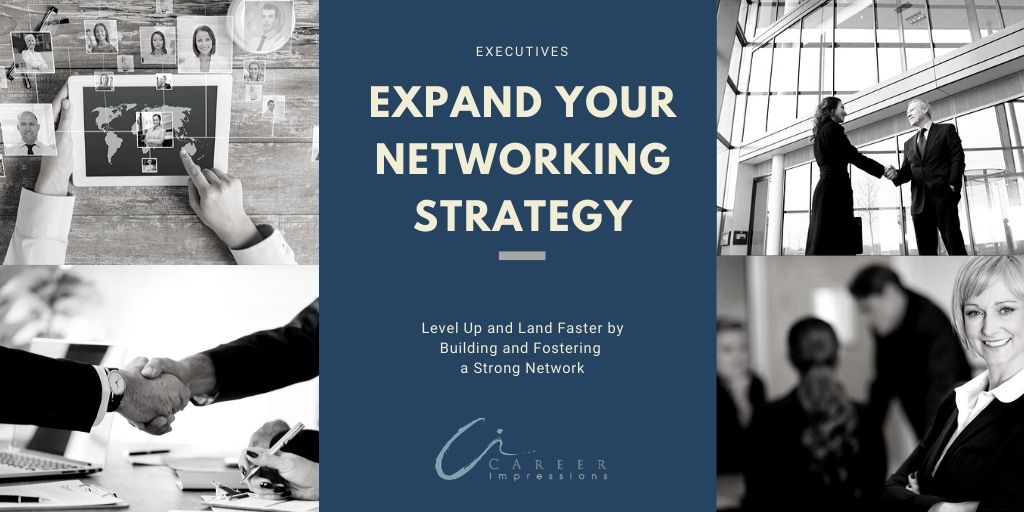 Executives: Expand Your Networking Strategy
There isn't much room at the top, is there? This means if you are looking for your next opportunity, having it just land in your lap is unlikely. Continuing your career progress when you are in the upper levels of your role requires a strategic approach to your job search. 
With most executive roles never being posted online, that leaves very few roles available for top professionals who simply rely on applying blindly to posted jobs. With even fewer seats available at the top, networking to find those open positions is a crucial strategy in your executive job search. 
Attending networking events is not enough. You need to stretch beyond the typical networking activities to deepen relationships and raise visibility. 
Join or Reconnect with Professional Associations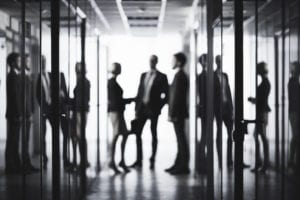 Somewhere in your career history, you likely joined a professional association or two. If you are currently an active member in your association, look for ways to get more involved.  
If not, then it's time to join or re-engage with one. Take the opportunities that the association presents – meetings, events, training sessions – to learn about the other members and what they do.  
Deepen connections with people by asking for one-on-one time outside of the association events (read more about informational interviews below). Raise your visibility by regularly attending events and even getting involved in the planning and management of them.  
Connect with Your Community 
Networking doesn't always have to happen with people who are in your profession. Networking outside of your typical circle will allow you to meet more diverse people and expose you to connections and companies you might not have known about.  
Ways to connect with your community can include volunteering with an organization, mentoring, and speaking to groups on your areas of expertise or joining a board. Involvement such as these help demonstrate your leadership, social commitment, and integrity. 
Organizations to consider include alumni associations, charities and not-for-profits, and community centres/associations. Find mentees through local post-secondary schools, industry associations, or simply by finding someone through networking. Consider speaking to business groups, schools, and networking clubs. Look for board appointments that may be well-suited or complimentary of your leadership skill sets.
Utilize Professional Headhunters
Reputable recruiters and search professionals have a pulse on the market that you might not have access to on your own. They have connections with companies and industry contacts and have labour market data at the ready.  
It is important that you find the right recruiter; one who understands your industry and your profession. Interview recruiters to determine who they work best with. Ask them for references and their track record in making placements in your field, keeping in mind that recruiters work for companies, not job seekers. 
Set clear expectations of what you desire in your next role and be thorough in explaining your value and experiences to recruiters. Never assume they know.  Making your value clear will help them to position you more accurately for the right executive roles. 
Get Active on LinkedIn
LinkedIn reached over 600 million users in 2019 with over 60 million of those users in decision-making positions. If you are seeking opportunities to connect and engage with like-minded individuals and want to get your name on the radar of key industry influencers or recruiters – LinkedIn is the place you need to be.
If you don't yet have a fully populated LinkedIn profile, that demonstrates who you are and what you are good at, set one up! A bare-bones profile won't convince readers to pause and learn more, nor will it appropriately reflect your level of expertise.
Spend sufficient time crafting your online message, positioning yourself as a leader that is worth taking note of.
Next, get active on the site. This means visiting and engaging with LinkedIn regularly (think every day for 10-15 minutes at a minimum).
Locate and connect with peers, industry contacts, recruiters, and decision-makers to expand your online network. Share your own thought leadership in the form of posts or comments. Engage with fellow users by reading and responding to their posts. Then work to bring virtual relationships offline by making meaningful requests to connect and engage further.
Pursue Informational Interviews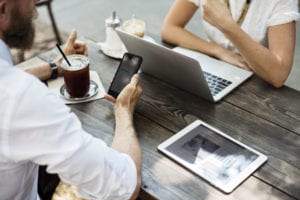 Informational interviews are a prime opportunity to ask meaningful questions and gather key intel from people who may be able to support your career or job search. At the executive level, where social networking and referrals play a huge role in the hiring process, engaging with 'people in the know' is key to getting noticed and called upon when top positions become available.
Identify individuals from within your network who might be able to help (LinkedIn is a great place to conduct this research) and reach out. It's also ok to reach out to people you don't really know or to ask people in your network for introductions or leads.
When reaching out, keep asks small and specific. Focus on learning, not asking for work. For example, maybe you met COO Joe briefly. Bring this up with your initial outreach:
"Hello Joe, we both golfed in last year's charity classic together. I really enjoyed getting to know you that day. I'm currently working as a VP Operations and interested in taking my career to the next level.  Could we connect for a brief conversation so I could learn more about your own career path?". 
Finally, at the end of every informational interview, ask the person to provide you with another name/lead to keep the process going.
——
Executives – focus on deepening your networking and raising your visibility to support your career or search. Every person you meet is a potential link to a position or another person. You never know where an opportunity may turn up or who may help connect you to that next big role. Get out there and start engaging with the right people. Leverage and expand your network.