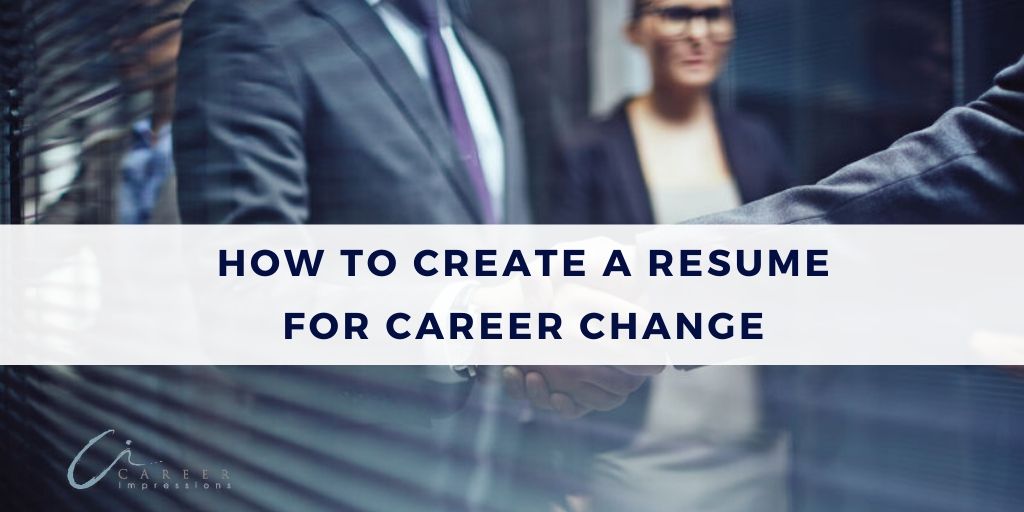 How to Create a Resume for Career Change
Have you been thinking about a career change but aren't sure how to make it happen? A career change resume can be a crucial tool for placing you on a different path.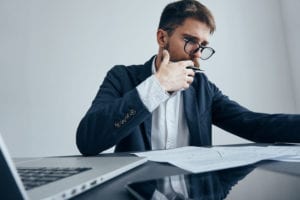 The first step to changing your career path is to identify where you want to go and understand how you fit into it. Just like any job change, you need to research — research the industry, the companies, and the roles.
Once you have a clear picture of where you want to go, you can start to reposition your professional experiences to align with the requirements of your targeted position.
Highlight Relevant Transferrable Skills and Traits
You are bringing value to the table, regardless of past work titles or job focus. Value is what most employers seek, need, and appreciate. In your career change resume, highlight skills and strengths that are transferrable from past positions. Demonstrate how you can adapt to just about any role and bring value to the employer.
Seven top transferrable skills to help during a career change:
Technical
Communication
Critical Thinking
Multitasking
Teamwork
Creativity
Leadership
It is important to focus on transferrable skills, but it is also important to provide evidence of transferrable skills. It is not advantageous to simply list a skill in your resume without supporting results or proof. Share examples in your career change resume of applying transferrable skills with success.
Understand and Address Employer Needs
Your resume is a marketing tool. It must be tailored to its intended audience to have significant impact. As part of your research, gather insights on the skills, strengths, and experiences employers need in your new target.
Take research a step farther and drill down more in-depth. If there is a job posting available, read it in detail. Lean on your network to gather intelligence about the industry, the company, and the role. Conduct informational interviews with individuals inside the organization to help you learn about what they do, their challenges, and their needs.
The more insight you can gather, the more effective you can be at positioning your experiences on your resume to speak to what the target role needs.
Reduce Mention of Unrelated Work Specifics
Speaking to the employer's needs and focusing on relevant transferrable skills might feel like you are leaving a lot off your resume. You are right; you might be. Put yourself in the hiring person's shoes. What do you think they want to see on resumes?
Take this example. An employer is seeking an HR administrator position. 2 candidates apply; both are career changers. One applicant submits a resume outlining several years of experience working as an office administrator. In their resume, the first applicant shares a lot of office-related duties but fails to mention any expertise in HR-specific functions (hiring, staff management, training, etc.)….even though they have expertise in these areas.
The second candidate has only ever worked in retail, most recently in management roles. However, every point in their resume is aligned with HR requirements. They only share examples that align with HR tasks (hiring and training staff, processing payroll, implementing employee engagement initiative).
Guess which career change resume gets more attention and stronger consideration? Yes, the second.
Relevant, factual, and action-oriented information that speaks to their requirements – nothing else. Reduce the mention of unrelated experiences so that you can fill your space with more targeted points. Employers don't appreciate long-winded or generic resume material. You might feel attached to certain details, but remember, employers are the ones qualifying the content.
Identify and Promote Differentiators
Consider your job competitors. There is a good chance that most applicants are not making a career change like you. This means they bring direct experience to the table. Does this mean you have a massive disadvantage? No.
Again, research the competition to understand what they offer. Look at LinkedIn profiles, talk to people who are working (or have worked) in similar roles. Understand what they are all about so that you can evaluate yourself more deeply to see how what you offer is different but better.
Perhaps your experiences working with a unique market could be an asset to an organization that is looking to break into that market, and you can offer a direct opening into it. Or, maybe you have strong expertise in one unique business area that can complement the role.
Identify the target employer's problems and position yourself as their problem-solver. Don't be shy about promoting your differentiators on your career change resume! Spoon feed the resume reader (employers) examples of how you can help them – regardless of experience.
Upskill and Reskill
Professional development is always seen as a strength. Determine any gaps in your skill sets and look for training opportunities to fill them. Online learning is plentiful right now. Add new courses, certifications, and industry training to your career change resume, regardless if they are in progress or completed.
Not only will ongoing skills development show a commitment to your career and learning, it can help your resume rank better in ATS if the system is seeking specific skills that you don't otherwise have (outside of education or training).
When crafted in the right way, your resume can help you pivot in your career. Designing a resume that focuses on the relevant details and addresses the employer's needs can help position you as someone who can bring additional value to a new role. Be sure to document the most related points in the top 1/3 of your resume for the quick hook-and-grab. Continue to share targeted and value-driven results throughout the file.
Looking for help writing a career change resume? Reach out to discuss. I can help. If you have currently lost your job due to the coronavirus pandemic, I am offering 15% off all resume writing services.