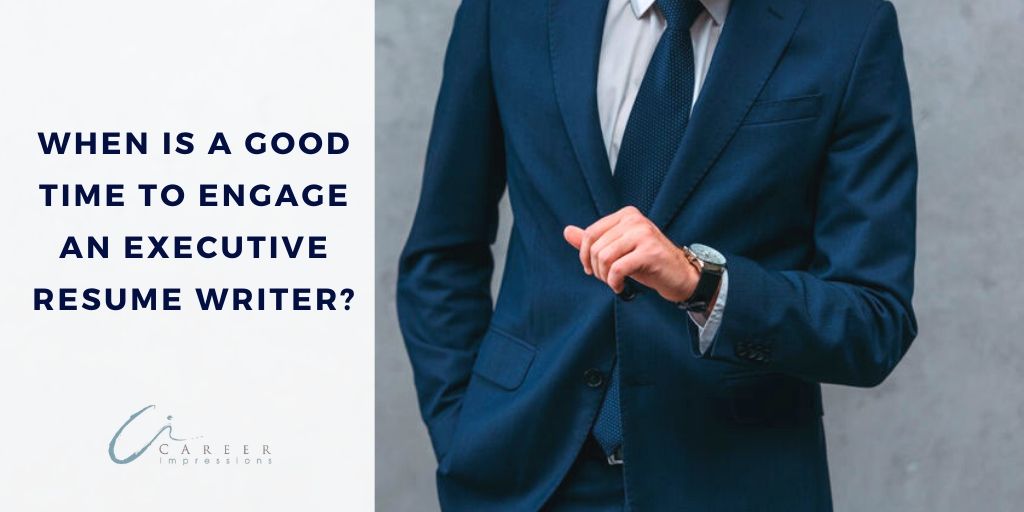 When is a Good Time to Hire a Resume Writer?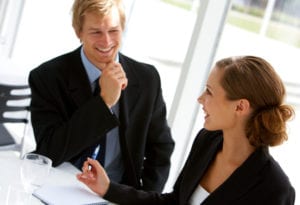 Let me start by saying this: I recognize there are a lot of people currently job seeking who need a resume, fast.
If you need immediate assistance with your resume – and you are on a tight budget –  here is an excellent DIY resume writing kit that I endorse, to help you compile a solid resume quickly.  I also sell DIY resume writing workbooks in my shop. 
However, if you are looking to hire a professional executive resume writer, be prepared to follow an established process and timeline. It is rarely a good time to hire a resume writer if you want immediate turnaround.
It takes a qualified resume writer many hours to generate a show-stopping file (average of 8 to 12 hours per executive resume). As a job seeker, you must first gather key information and all supporting facts (think: clear target, skills assessment, major career wins, specific metrics, and big business wins). The resume writer then needs time to develop, polish, and present that information in a carefully crafted document that highlights the best of your best.
So, when is a good time to engage an executive resume writer? Here are a few examples of when it's the right time to hire a resume writer for help with your executive resume.
You Have A Job Target in Mind
An effective executive resume is targeted to a specific job goal. Always. Even if your job goal is a career change right now, or involves multiple but similar targets (this is where resume customization will be key), the resume will not be effective if it created for a general goal of  'just getting a job'.
When you have an exact job target in mind, a resume can be tailored to speak to the needs of that unique audience. When you don't have a set target, a resume writer doesn't know what they are positioning you for. And just like a shot fired in the dark rarely hits the mark – a general resume will yield weak results.
Think of your resume as an ad in a magazine. Before a company places an ad in a magazine, they work to identify their market, the needs of the target people, the language and keywords that resonate with this audience, and how to position their product or service in alignment with specific requirements. Only once these have intel in hand do they create the ad, buy the space, and put themselves out there.
Your resume should be treated the same way. Without a specific job target, the resume runs the risk of being passed over.  Step one – before you seek resume assistance –  is to nail down your target – even if this is a career change or for multiple, but similar, roles. Never make the mistake of not aligning resume content with reader needs. 
Updated Skill Set or Change of Job Status
A resume needs to be current. What you wrote three years ago is old news – especially if you are approached for a leadership role out of the blue.
If you have recently gained new skills, completed a course, received an assessment, achieved goals, or brought your current business to all-new levels – you have new information that can be leveraged on your resume. Also, if you have been recently laid off, you want to address this change in the best possible way in your resume.
Updating your resume to include new career facts and skillsets gives you the opportunity to refresh content, highlight recent accomplishments, and reposition yourself for the next step in your career. Even if you aren't planning on taking job search action immediately (perhaps you are just wanting to be prepared in current times) – if you feel your resume needs updating, get a head start on the process.
If a person approaches you tomorrow for a wonderful opportunity, or your job situation suddenly changes, you don't want to be rushing to update and deliver. Many top resume writers book at least a few weeks out and can not turnaround a solid executive resume on short notice.
To help, keep and maintain a 'brag file' of all career accomplishments, assessments, performance reviews, certifications, training, big wins, and recommendations. This file will make it easier to gather the right resources to create a resume when needed.
When You Are Struggling to Speak to Your Strengths
Articulating your own value can be hard – very hard. I know. I work with top executives who have generated amazing business results over the course of their careers. They can talk up and down about business challenges… but stumble to share specific results or hone their offerings into a focused brand. They are often unsure about what to keep and what to remove from a resume, especially if they've had lengthy careers.
A strong resume needs to be less about work and more about results. 
Most people are not used to having to quantify and qualify the impact of their work. Getting an outsider perspective – especially from someone who is trained to ask all the right questions – can help you better speak to your strengths and understand personal impact.
An executive job search demands clear delivery of what makes you the best person for the role. If you can not articulate, clearly and succinctly, what sets you apart from other top candidates you will miss out.
A professional resume writer can help identify the needs of your target audience, emphasize strengths, build and showcase a brand, create compelling career narratives, and showcase results. They also understand modern resume best practices and trends, in both content and design.
When You Foresee a Change Coming
Let's face it – the current pandemic is causing professionals to either make rapid, unforeseen career decisions (laid off…furloughed…what's next?) or strategically ride things out and time their next move carefully. For executives, now is the best time to prepare for the future. Job movement may be slower for some areas at the moment, but when the economy starts to pick back up…the market will be flooded.
Change is the new constant. Companies continue to restructure and new pain points continue to arise in business. With these new opportunities or modifications, is your resume ready to compete? Are you confident enough in your resume to hand it out in a moment's notice when that new, right-fit role pops up? Considering you may only have one shot – be sure.
Many executives and top professionals are using time wisely right now to plan ahead and get tools and resources in place. They don't want to be playing catch up in a highly competitive job market – and missing out.
Never leave resume writing until last minute – or worse – to when it's too late. Be proactive and get your resume created when you have time to invest in the process. If you are currently working from home, working reduced hours, or worried about your employment status, now may be the best time to get the process started.
If this is the right time for you to hire a resume writer, I'd love to craft an executive resume that positions you as the leader of choice. Contact me today and we can discuss how I can help.