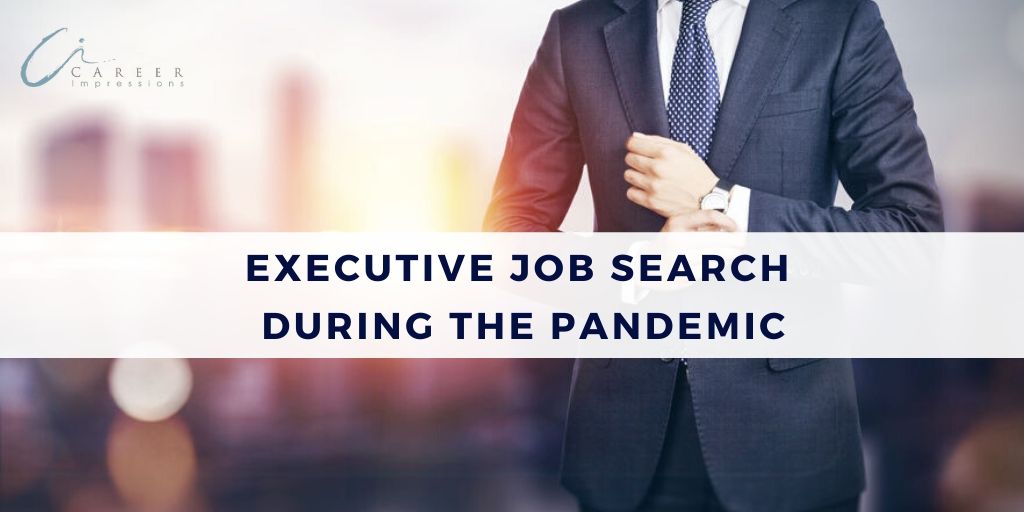 Executive Job Search During the Pandemic
An executive job search takes careful calculations and long lead times, even during times of healthy economic activity. With the recent pandemic, executive job search strategies need tactical refinements.
To support executive job search success during the pandemic, practice patience, precision, and persistence. Patience with the hiring process. Precision in the communications and plans that you are creating. Persistence with activities.

What is different in executive job search?
Slower movement. Longer search times. More online activity. 
With a lot of 'wait and see', businesses are biding time and carefully watching to see what happens next in the world before making major decisions – including hiring. This may lead to less transition and movement at the top. 
However, C-level roles and leaders are always in need. If a CEO or major business leader steps out – a replacement will be sought, even during these unprecedented times. 
Less activity naturally leads to longer search times. Patience is essential, but there is no need to sit back and passively wait for some unknown right time. Build a career plan and continue to execute search preparations with care. If opportunity strikes, you want to be ready!
Take time now to update your resume and get your executive messaging in place. Create a job search plan with daily activities that keep you focused and moving forward. Activities may include researching target companies, identifying organizational pain points to align offerings with needs, and getting on the radar of decision-makers. 
Keep your eyes, ears, and communications open. Make moves with precision.
Finally, many people are spending more time on LinkedIn. Now is a prime time to learn the site, build a strong profile, engage regularly, and leverage the possibilities of online networking.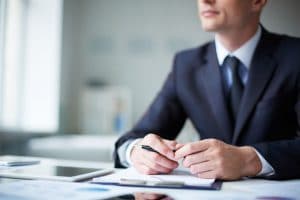 What remains steady in executive job search?
Networking. Reputation management. Visibility. 
Despite the uncertainty, now is not the time to take your foot off the gas, especially when it comes to communications and networking activities. Continue to build and foster relationships for two primary objectives: increased knowledge and increased visibility. 
A strong leader knows the value of making strategic business moves and pivots to support both short- and long-term success. Your career is no different. Keep connected, so you can quickly capitalize on opportunities. What businesses are thriving and hiring? Which are struggling? How can you take advantage of disruption, growth, or change? 
Also, which leadership skills do you foresee being highly valuable in both the near and long terms? If you perceive gaps in your offerings, how can these be proactively addressed to better position you for targeted positions? Now is the time to invest.
Finally, build out your LinkedIn strategy to consciously connect with influential individuals and grow your network in a targeted manner. Who can you align with to better support personal goals and improvements? Which individuals can better connect you to opportunities? Where can you, in turn, add value to others right now? 
Remaining top of mind and proving yourself a valuable resource are critical to staying visible – and considered – for top jobs. Be persistent. Keep abreast of business activities in target areas. Recognize where growth and activity are occurring. Proactively pitch yourself as a viable solution to known business challenges, even in an interim role or advisory position. Temporary positions may feel less risky for organizations to invest in now but can open doors for you in the future.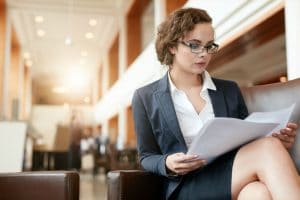 Executive Job Search During the Pandemic – In Summary
The big takeaway for executives planning for a job transition during the pandemic: get ready before you need to be ready. Rushing to play catch up when the next significant role presents itself could place you at a disadvantage. Invest now in research, upskilling, communications, and networking. Get ahead and stay ahead to support executive career success and transition. Execute with patience, precision, and persistence.
If you are looking for a partner to help you proactively build strong communications or job search strategies, including a modern executive resume and LinkedIn profile, I can help. Visit my website to learn more: www.careerimpressions.ca