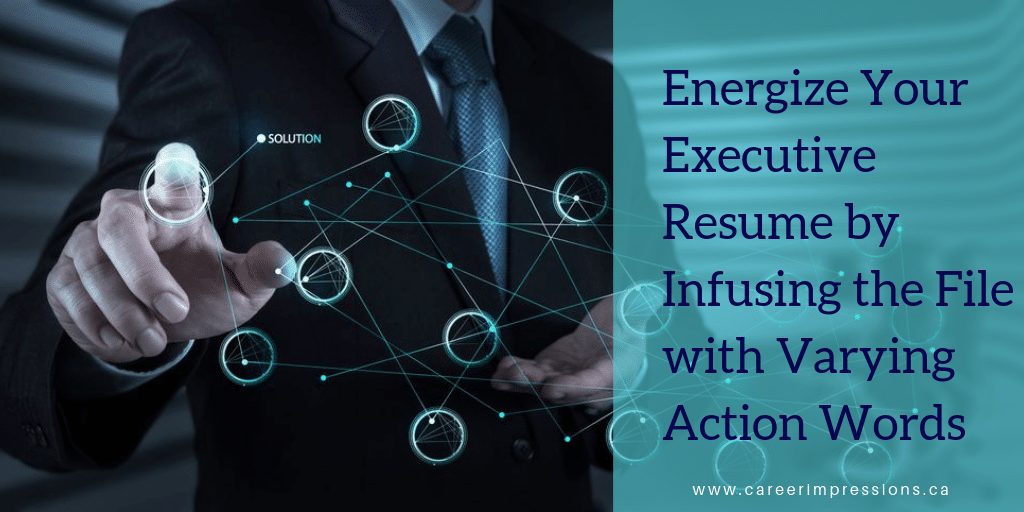 60 Action Words for Your Executive Resume
Resumes need a wide variety of action words to help energize content and inspire the reader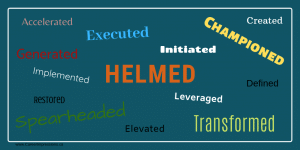 Imagine reading a story with only one primary action: "The girl ran after the boy. The boy ran after the girl.  Everyone ran. People ran all over".  Lack of action diversity won't hold your attention for long. Nor will it create a lot of confidence in the author.
Your resume is no different. It needs a wide variety of action words to help keep content engaging and energizing. You want to capture and keep readers' attention with strong, measurement-driven details and various action words.
Work to impress the reader with both content and writing ability! At the executive level, resume content must be strategically shaped and boldly positioned to captivate an audience and demonstrate high proficiency and business success. Action words can help deliver value with punch, pizzazz, and pop!
Watch how easy it is to transform resume content with unique action words and clarified details.
Here's a basic statement with a fairly standard action word at the start:
Managed a team of 30 personnel, ensuring the successful delivery of projects.
Swap in another, stronger action word at the beginning and further amplify details to strengthen the statement:
Directed a team of 30 multidisciplinary personnel, enforcing performance measurements to ensure delivery of construction projects.
Raise content performance even further with yet another, bolder action word at the start of the statement and the addition of engaging metric-driven details:
Spearheaded  30 multidisciplinary project personnel, driving engagement strategies and performance measurements into team training to successfully deliver 15 annual construction projects on schedule.
The above statement variations demonstrate that you can write similar content multiple ways but change the message's focus, impact, or relevancy by adding strong action words, more specific details, and supporting measurements.
Infuse your executive resume with energy and excitement by starting each statement with varying action words. Just remember only to share details that are relevant to the target job.  You may have plenty of strong statements to share, but not everything will matter to different readers (employers).
Looking for inspiration? Here are my  top 60 executive resume action words:
Accelerated
Achieved
Activated
Aligned
Architected
Built
Challenged
Championed
Collaborated
Conceived
Conceptualized
Created
Cultivated
Defined
Delivered
Designed
Developed
Directed
Drove
Engaged
Engineered
Elevated
Escalated
Exceeded
Executed
Expanded
Facilitated
Fueled
Generated
Helmed
Implemented
Influenced
Initiated
Improved
Leveraged
Navigated
Orchestrated
Piloted
Pioneered
Positioned
Prioritized
Rallied
Rescued
Resolved
Reduced
Restored
Retained
Reversed
Revitalized
Secured
Simplified
Skyrocketed
Spearheaded
Steered
Streamlined
Strengthened
Surpassed
Transformed
Turned around
Won
More resources to help your job search:
Is your resume the strongest it can be? 
Are you using a diversified job search strategy – and not just applying to jobs online?