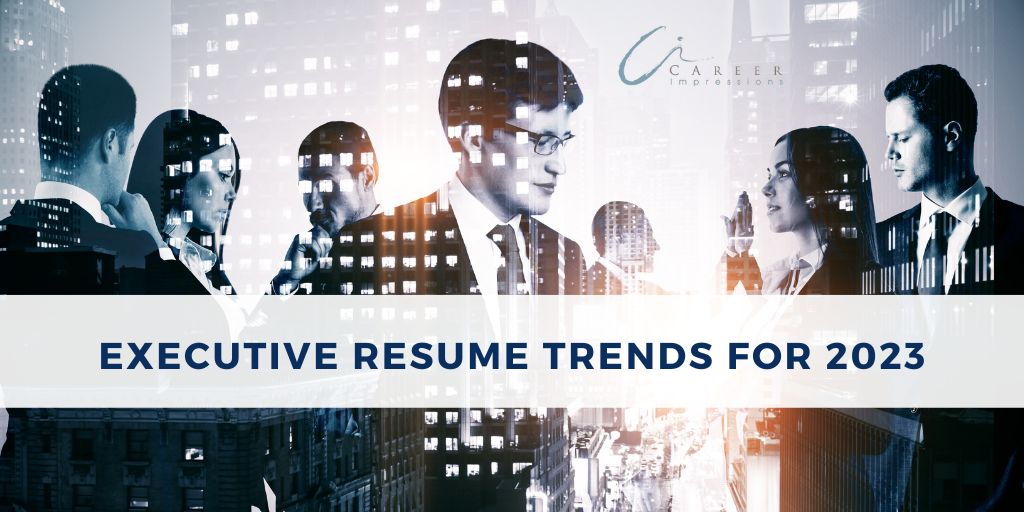 Executive Resume Trends for 2023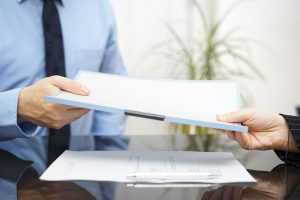 In 2022, I reached out on LinkedIn in search of expertise and the latest resume trends from leading professionals. The conversation was fascinating and formed the basis for my Executive Resume Trends for 2022 article. This year, I repeated the process, connecting with recruitment professionals and resume specialists to discover what's changed and stayed the same. The result is this follow-up piece — Executive Resume Trends of 2023.
Resume Best Practices for 2023
Perhaps "trends" isn't the best word to describe the findings. "Trends" suggest concepts here today and gone tomorrow rather than proven ways to connect with an audience on a meaningful level in a resume. Many of the factors uncovered last year are still going strong as we look toward the next, demonstrating the longevity of certain recommendations. With this in mind, we should consider executive resume best practices or strategies that support the search for an ideal leadership role.
Telling a Distinct Story on Each Application
At the executive level, you're not applying for jobs in bulk. Instead, you are focusing on a specific role in a specific company(ies), so you must tailor the resume to each application.
Think about the details of the leadership position you are vying for and the audience you are addressing. Tell your story in a way the target audience wants to hear it, highlighting what makes you the right fit for their unique business and requirements.
"It's about telling the right stories with aligned language and context to show qualification, relevance, and ability to step in and deliver value quickly." – Marie Zimenoff, Career Coach and Resume Writing Trainer
Contextualizing Big Wins and Connecting the Dots
In 2023, resumes are not simply about itemizing experiences in chronological order. Today, they are based on results-rich content, providing details of each success and the context of each achievement. In other words, explain the how and the why of your victories in a way relevant to the audience.
Feed the reader customized content to satisfy unique needs. Content targeting is imperative regardless if you are changing roles or changing careers.
"You cannot assume the hiring team will connect how your STAR stories translate to their industry or role. You must rewrite your STAR stories using terms and outcomes that resonate with them." – Julie Wyckoff, Career Coach
Additionally, front-load the resume (and bullet points throughout), spotlighting big relatable career wins that connect the dots early in the document. Resume readers need to spot an instant connection to their job opening to keep them engaged and reading.
Recruitment experts refer to the top third of the resume as "prime real estate". This is where your most important details need to go, along with an overview of what you bring to the table as a leader in your area.
"The use of the top third of the resume, otherwise known as "Prime Real Estate," remains. To capture the attention of the recruiter, you need to highlight a synopsis of position-related accomplishments in this section and expand on them in the rest of the resume." – Daisy Wright, Chief Encouragement Officer
Example of Executive Resume Header / Top of File:

Adopting a Less Is More Approach – in Both Content and Design
Another long-standing best practice of resume writing is to make every word and ounce of space count. It's tempting to over-explain and add more details for fear of leaving something out. The risk of adding and adding is you start to 'water down worth' or lessen the impact. Lengthy or heavily packed executive resumes may overwhelm the reader, making it harder for them to spot connections or ROI.
Take time to carefully curate and appraise resume content. What do you want to highlight as a core offering and value, and what can you get rid of? Be brutal, trimming irrelevant details and letting the more important points shine through.
In addition, don't try to dazzle with flashy design elements. Overdesign can distract from the content. Your resume should be professional and polished at the executive level, with clearly marked sections and an easy-to-scan format.
Yes, you can include some colour or strategic design components, but ensure the resume is easy to read, with lots of white space. Don't get bogged down in design.
"Readability, scannability, whitespace, and eliminating unnecessary and distracting design elements are all a thing no matter your level." – Diana Alt, Career Growth Strategist

"New resume formats come and go, like infographic and digital resumes. But from a practical hiring standpoint, they often fail miserably and end up with you wasting lots of time on something that yields little, if any, results." – Ron Auerbach, Career Coach
Leadership-Specific Resume Trends
An executive role will always involve strong leadership, so it makes sense that executive resume writing needs to focus heavily on leadership attributes. Below are some of 2023's most prominent best practices.
Demonstrating Leadership Success
If you're applying for a position at the top, you need to communicate proficiency in leading and organizing people and processes. Again, the resume's content should share details and specifics of leadership success, not generic examples. What sets you apart from other top competitors – are your results.
Perhaps you've managed or turned around an underperforming team or operations. Maybe previous leaders found it difficult to overcome these same challenges. If you did something different or drove changes or results, share specifics!
For example, instead of saying something generic like "Responsible for a team,"…
Try: "Built and directed a multidisciplinary team of 25 to deliver 48% YOY revenue growth by implementing a new accountability system with clearly defined role expectations aligned with organizational vision".
"For people managers, talk about the achievements your teams delivered. You are an accomplished leader, and that's what you will be brought in to do: drive higher team performance." – Ed Han, Recruiter
Focusing on the Future, Not the Past
A common mistake is to write a resume looking back: "here's what I did in past positions".  Instead, an executive resume needs to read more future-focused: "Here is how I can excel in the role as [CEO / COO / CTO, etc.] – and here's the proof'.
Understand the organization and their unique pain points, then show how you are a well-matched solution. Write the resume so your unique brand and cross-functional leadership abilities are clear. Repeat and reinforce key concepts and skills like critical thinking, cultural fit, EQ, and technical acumen.
Demonstrate influence and impact, and share examples of stepping up and assuming additional responsibility beyond an immediate department. How did you demonstrate expertise in a new area…. deepen your understanding of different business areas….seek more exposure to decision-makers and stakeholders?
Detail contributions that impacted the bottom line, organizational growth, cultural and workforce improvements, and show your ability to delegate and manage complexity. These are traits of top leaders.
"Hiring authorities need to understand who you are and how you can meet their business needs." – Angela Watts, Former Recruiter / Resume Writer
Deploying Human-Centred and Business-Centred Content Side by Side
The most common feedback on resume best practices in the year ahead is the need to go beyond business results. The file must share a narrative of leading operationally while defining leadership style, philosophy, and people support. This hinges on using an authentic voice and blending soft and hard skills.
Share how you interact with team members and other stakeholders, including partners and clients. Leadership roles always require excellent interpersonal skills, empathy, and the ability to view challenges from different viewpoints. This is critical as you demonstrate what makes your particular leadership style unique.
"Growing revenue is great, but showcasing how you can empathize with your staff to meet their needs during uncertain times is just as important." – Jonathan Nugent, Resume Writer & Career Coach

"Adding soft skills to executive resumes shows your adaptability in the face of change (communication, creative leadership, vision, flexibility, etc.). Not only can you lead, but you can flex and adapt to change". – Erin Kennedy, Resume Writer

"One aspect that remains timeless [is tying] accomplishments to the bigger picture. Show that the person is more strategic, in tuned with mission and vision, and understands the role they played in advancing it." – Virginia Franco, Resume Writer

 "A best practice that remains is truth-telling, being authentic in what one shares in their resume and being a professional of unquestionable character." – Dr. Cheryl Minnick, Career Educator / Resume Writer
Providing Hard Facts and Data
You'll need to deliver stories of leadership success backed by data. Think about metrics and numbers that 'speak louder than words'. These may include an uptick in productivity rates under your tenure or qualitative employee satisfaction feedback.
The specialists I reached out to advised caution here. Don't go overboard, producing reams and reams of numbers and percentages. Instead, focus on what matters, dropping a few highly relevant statistics into your copy to wow your audience without overwhelming them.
Always remember to tie your results to the bigger picture and tailor your statistics to the role you're applying for.
"For me, quantifiable support data, as well as numbers or percentages, are essential[…] Generally, senior-level or leadership-focused resumes include affiliations and more in-depth descriptions of quantifiable accomplishments and leadership abilities." – Constance Johnson, Career Management Consultant
Inspire, Don't Overwhelm: The Key Executive Resume Tip for 2023
We've covered several tips, trends, and best practices for executive resumes in 2023, but there is a common thread uniting them all. You need to do enough — enough to show what you're all about, enough to prove what you can do, and enough to wow your audience and hiring committee.
Enough is far better than too much.
Don't overwhelm your reader with vast amounts of text, reams of facts and figures, flashy designs, and a seemingly endless number of pages. Be strategic: "Less can be more when it comes to resume design. White space, consistent formatting, and excellent copy with result-rich statements is a timeless resume approach." – Sarah Johnson, Former Recruiter & Resume Writer
Achieving the balance of enough in executive resumes will be crucial in 2023.