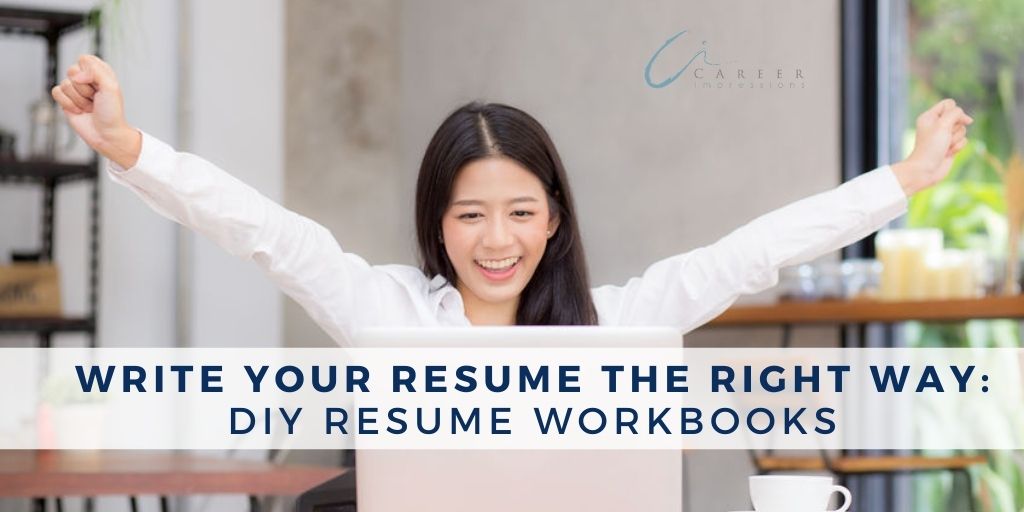 Write Your Own Resume the Right Way: DIY Resume Writing Workbooks
Both content and format matter a lot in resume writing.
Resumes have evolved over recent years from basic career chronologies to strategic job search files. It is no longer enough to write basic content. It is also no longer enough to use a tired, outdated format or template.
If it has been a few years since you wrote your resume, you probably aren't sure how to effectively create strong resume content and format a file that gets you noticed and wins you interviews.
A modern creation involves a 3-step strategy: Know Yourself, Know What Matters Most, and Know Your Audience.
My do-it-yourself (DIY) resume writing workbooks take the guesswork out of a modern resume creation process. In this series, I break down my very own resume writing formula into easy-to-follow, step-by-step workbooks so you can write great content and put it into a format to get hired faster. 
DIY resume writing workbooks designed to help you: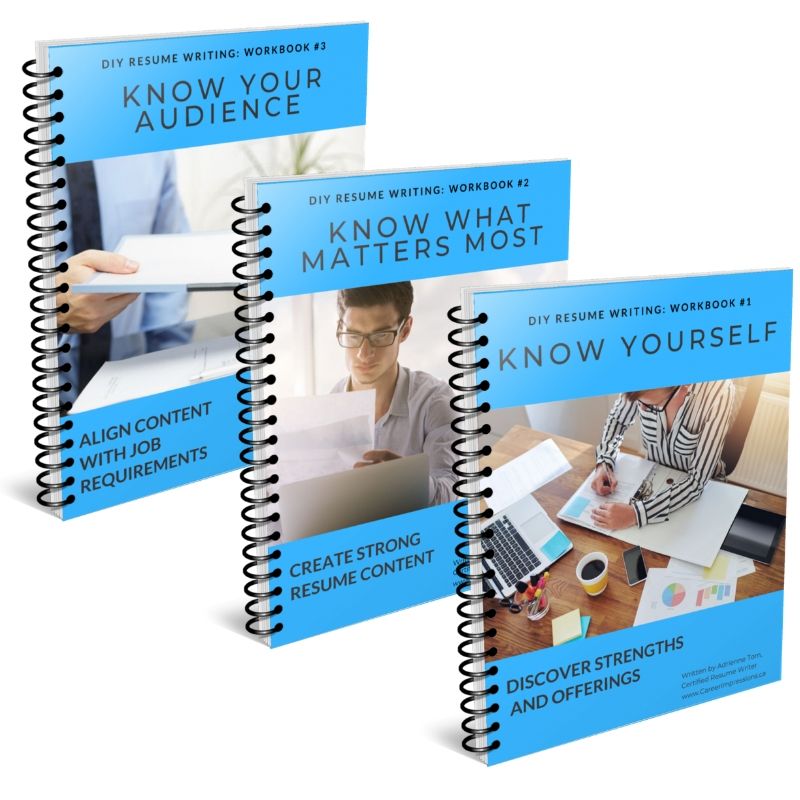 Identify your unique value. Find out what sets you apart from your competitors
Craft a compelling career story
Add metrics and measurements into your resume content to help it WOW readers
Align 'what matters most' from your career with the targeted job requirements
Design a file that is easy to read and high-impact
Select the right keywords
Customize your resume for various role
Get your new DIY resume into the hands of key decision-makers
Apply to jobs with confidence!
My guess is you want a new resume to help you win a better, higher-paying job.
Then you need a robust and modern resume to help you compete, proving that YOU are the candidate of choice.
To work with a reputable and certified resume writer one-on-one is $1000+.
For professionals who want the same master-level resume writing results in a DIY format, my workbooks are a fantastic value at just $57. They contain the exact strategies I use every day to craft high-impact, strategic resumes that get my clients noticed for top jobs! 
Get access to my master-level resume writing secrets and craft your interview-winning resume for a fraction of the cost.
Speed up your search, land that next-level role faster, and take the guesswork out of what makes a modern resume shine. Write a resume the right way!
Get noticed to get hired. Get started on your own resume today by visiting Career Impressions' Shop. Workbook series are available for both professional-level and executive-level job seekers.