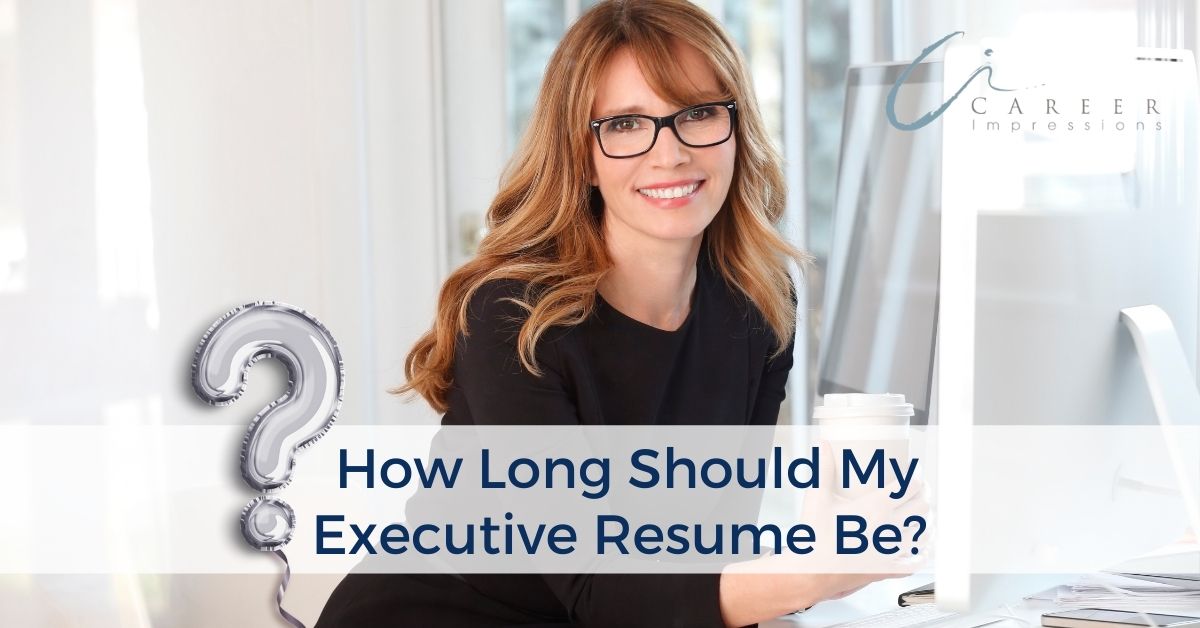 How Long Should My Executive Resume Be?
As a professional resume writer, one of the questions clients ask me most often is, "How long should my executive resume be?"
My answer is that ideal resume length is often up for debate. I suggest you aim for quality over quantity. At an executive level, it is challenging to fit all accomplishments on just one page. Stick to 2-3 pages, targeting every detail to the specific job you are applying for.
Sticking to one page is a resume myth that is not feasible at an executive level. While you do not want to detail every task and accomplishment, you'll need more space to highlight your level of experience and value correctly. Do not sell yourself short by sticking to one page!
Your resume is a marketing document; it should highlight your value proposition and develop your brand, to position you as the perfect fit for the role.
How to Choose Your Ideal Resume Length  
Always keep your audience in mind
Look at every point in the mindset of a potential employer and ask, "What's in it for me?". Only include information relevant to the specific job. What are the essential points and critical skills that this potential employer is seeking?
Cut unnecessary information
Lose weak or stand-alone soft skills like team-player, organized, and responsible. Instead, show, rather than tell, with specific details and metrics.
If a point in your resume is not relevant to the target job, update it or replace it.
Be succinct. Write tight
Say what you need to say in as few words as possible. Use strong language and action words that have an impact. Eliminate extra filler words like "the or a".
Avoid rambling in long-winded, dense paragraphs.
Start strong
Leave out the objective statement that lets readers know you are looking for a challenging position. Instead, grab attention with a knock-out executive summary that pique's your reader's interest.
Display your value proposition and personal brand as they align to the target role. If the gets engaged in your writing (they can clearly see the value you would add), they will be more likely to continue down the page and read more!
Write visually
Make sure key content pops off the page. Don't make readers hunt to identify your best or most notable impacts. Bold select words, use shading, or include design components (boxes or charts) to help showcase your best details.
Leave white space, use clean fonts, and ensure the format is easy to read and scan. If someone has to work really hard to read your resume, they may not read it at all.
You want your resume to be easy to skim and scan because the average recruiter spends 6 seconds on the first read. Make sure you pass the skim test!
 Focus on results
Executive resumes need metrics and numbers as proof of the claims you are making. Give specific results so potential employers can envision you achieving the same wins for them.
Aim to answer how many, how much, and how often in your content.
Questions to Ask When Cutting Info from Your Resume
Are these details relevant to this position?
Is this a current qualification?
Does this piece of info show rather than tell?
Am I stating the obvious? (If you went to college, you graduated from high school).
Am I using unnecessary words or fluff?
Have I made this point more than once?
Is this personal info (hobbies, volunteer work, board memberships) relevant?
Have I added any sections or info just because I felt I should?
Are these skills everyone has listed – detail-oriented, task-focused, progressive leader?
If I was hiring for this position, would this piece of info influence my decision?
Everyone has their own opinion on ideal resume length. But one thing all resume experts seem to agree on is that content is the driving factor.
Potential employers will read a resume as long as the information is engaging and relevant to the position they are seeking to fill (within reason of course).
When crafting your executive resume, keep the question in your mind, "Does this add to the value I will bring to this specific company within this particular role?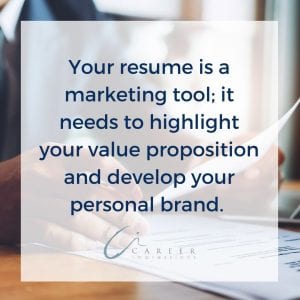 For more information on resume length, check on the following posts:
Ask Adrienne: What is an Average Resume Length?