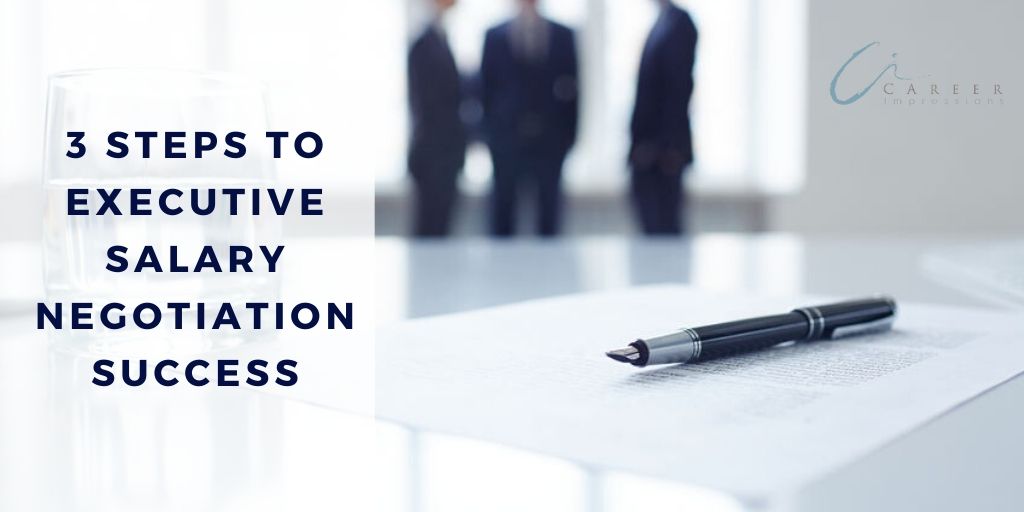 3 Steps to Executive Salary Negotiation Success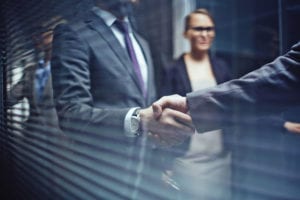 Employers always have a salary figure in mind when the time comes to hiring a new executive. That figure is not set in stone, but shockingly few people will actually negotiate for a higher compensation package. A survey by Robert Half reveals that only 39% of people tried to negotiate.
Yet negotiating pays. Another study by Jobvite found that 84% of people who did negotiate ended up receiving higher salaries, with one-fifth of them receiving 11-20% more. That's a lot of money you could be leaving on the table if you simply take the initial offer. 
Negotiating for extra money isn't as simple as saying "No, I want more". Rather, one must research, prepare, and present from a position of strength.  
Executives who seek new roles should keep in mind that with every strategic career move, an increase of 10-20% in pay should occur. This increase includes the whole compensation package, not just base salary. 
In order to present your executive salary negotiation case in the most impactful manner, here are 3 strategies to help you gather evidence and make a strong case.
Conduct Market Research 
Think of executive salary negotiation like any investment. Would you purchase a new house, a new car, or invest in stock without doing research? Likely not.  
Employers also need to know the quality and return on investment – will they get their money's worth from hiring you? To make the strongest case, research is required. 
Evaluate and note any/all of the following: 
Documented salary levels related to: 
Position

 

Experience

 

Industry

 

Geographic location
Economic conditions within the: 
J

ob market

 

I

ndustry

 

O

rganization

 
Gather information from trusted websites, trade/industry publications, or recruitment firms. Additionally, seek informal data by talking to current or former employers and top professionals who work in similar roles.  
There are multiple websites that provide legitimate data, but here are a few for consideration: Salary.com, Robert Half, Payscale, SalaryExpert.com, LinkedIn Salary,  and Career Contessa Salary.
Prepare Supporting Documentation 
Just like any proposal, concrete evidence is required to support the ask. If you haven't been keeping a career brag file, now is the time to start. Documents and evidence that demonstrate success and accomplishments from throughout your career can be leveraged to convince the employer of your value and ROI. 
Don't just write jot quick notes; create a professional overview that outlines all the facts. Generate a 1-5 page professional file (brand it to match your resume!) that highlights your worth AND includes salary data research, that you can slide across the table when the right moment arrives. 
Never assume the employer understands what sets you apart from other candidates or where your value lies.  
The goal of executive salary negotiation is to make it easier for the employer to say yes – or to come closer to your request than they may have otherwise. 
Create a Total Compensation Package List 
The number on the table isn't the WHOLE package – remember that.  
Full compensation includes items such as health insurance, vacation, personal time off, retirement plans, bonuses, stock options, tuition reimbursement, company supplied equipment, expense accounts, company car, etc. The list goes on.  
Sometimes a company will say they don't have room to negotiate base salary. What they don't tell you, however, is that you can negotiate on other items.  
Non-cash benefits can add 30% to 40% to your total compensation package. 
For example, perhaps the company has rejected an increase to your bottom-line salary, but they can provide 1 additional week of paid vacation a year or 3 extra paid personal days. These items don't equal more money in your pocket, but they do enable more paid time off and increased work/life balance. 
As part of your preparation, take time to think about what you want in your compensation package, and what is negotiable.  
Do you have a family that needs robust health coverage? Is flextime or work-from-home important to you? What about an expense account?  
If an employer presents a number that isn't quite what you were aiming for, ask yourself if you can negotiate a better benefit to make up for it. 
Employers expect candidates to negotiate. It's all part of the process. Arming yourself with the right research will help you present your executive salary case confidently and professionally.
If you want a deeper dive into executive salary negotiation strategies, visit my shop!