Why You Need Your Executive Resume Always Ready to Go
When you think about your executive resume what comes to mind?

 Are you thinking about how highly polished and professional it is?
Does your executive resume make you proud because personal value and expertise are strongly positioned in a branded, targeted, and on-trend document?
Are you confident the resume can help you stand out against competitors and win you an interview? Or…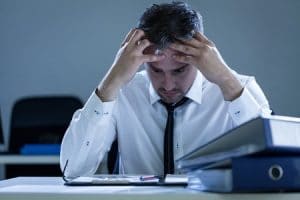 If you fall into the latter, watch out.
You might be employed and happy, but things can change in a heartbeat. Having worked in this industry for over 15 years I've witnessed first-hand the reactions of people caught off guard. Unprepared.
I get a half dozen to dozen requests for resume help *NOW please!* every month – from a range of professionals and top executives. These people can't wait because:
A sudden job opened up that they really want.
Their company restructured and their position was eliminated.
Someone requested a copy of their resume *right away* for an important position.
They can't afford to stretch out a job search any longer than possible and want a resume NOW to get things started.
Job competition is fierce and a solid resume is needed to be taken seriously as a top candidate.Yet resume demand is often high and proactive professionals are booking weeks out. This means that many people – who were complacent with their core career tool (the resume) – are left in a pickle.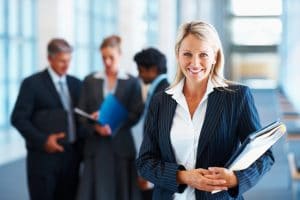 Every job is temporary. How are you preparing for your next big move?!
If you haven't touched or updated your resume in more than 6 months, my recommendation is to revisit it, NOW!  Make it part of your career management plan.
Don't wait for the other shoe to drop…a layoff notice…a dip in the economy…a company restructuring or merger. Similarly, don't wait for that dream job to present itself and force you to deliver a strategically designed marketing tool that will help you secure a coveted role in a highly competitive market.
Yes, don't wait. Your resume should be ready at all times, so if a job loss or job opportunity presents itself, you are prepared.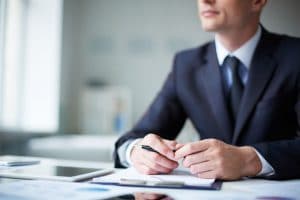 Put a note in your calendar to  revisit and refresh your resume at regular intervals.
Regardless if you are new to a role, or a top executive with a standing history of success, this step  – done now  – could give your career a competitive advantage. How?
Ensuring you have the perfect resume ready to go when a golden opportunity arises.
Reducing the risk of compiling a weak resume in a rush.
Being able to jump into a search, with less stress, if required.
If you have never really used a resume or it has been more than a few years since you dusted it off, consider partnering with a professional resume writer to help. They understand modern hiring and resume trends and can employ the right resume tactic for you and your unique career.
I work one-on-one with each of my executive clients to identify a person's unique value position and then design a file that strategically aligns top career achievements and skill sets with the needs of a targeted audience (employer). Why take a chance trying to compete against top job contenders using a resume that is not going to work for you, or worse, isn't ready at all?!