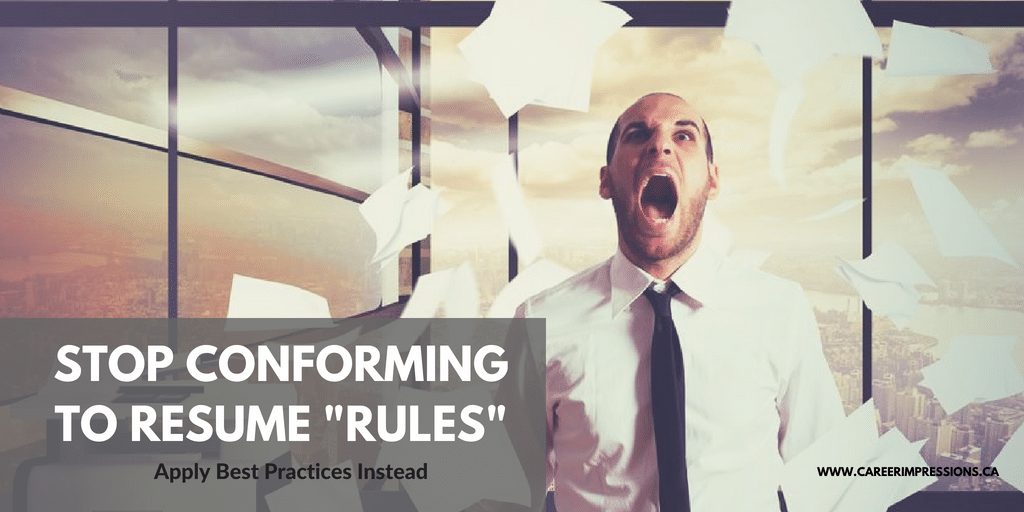 Apply Resume Fundamentals, Not "Rules"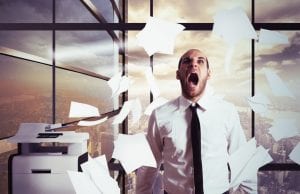 Frustrated by all of the 'resume rules' out there?
Are you being told: 'you have to', 'you must', or 'don't ever' when it comes to resume writing?
No doubt this is increasing your stress of trying to create a quality file – that gets results.
So cut out the noise. The very best resume advice is that there are no hard and fast rules involved in resume writing… just fundamentals, good strategy, and best practices.
You are unique, therefore your resume will be too.
Although you can build a resume many different ways to account for distinctive skills and career history – there are several best practices to consider when developing the file.  These simple strategies will set you down the right path to success:
Address the audience.
Start with the reader (employer) in mind and work to provide content and value in alignment with their needs. This will help keep your resume from running too long or containing information that is not relevant. Remember, your resume may be all about you – but it isn't meant for you.
Use a format that works best for YOU, your career history, and your career target.
This may involve a standard reverse chronological approach or a more modern combination / hybrid format. For more information on different resume formats, see here.
Include the basics.
Name, contact information, work history (employment titles, company names, and dates), education, and related professional development or skills sections. Today's resumes do not require a mailing address, but a location (city, province/state) is a must as employers often screen by area.
Keep resume content results-focused; not task-focused.
Employers are not interested in what the job required a person to do; they want to know how well you performed at it… specifically what was achieved within each role. To demonstrate proficiency, clear results are required. Remember, proof of skill lies within results.
Be succinct.
Think quality over quantity for all content, and unless you need to draw from earlier work history (because it is heavily related to your target), try and keep work history limited to the past 10 to 15 years. Employers don't need a complete 'career obituary'; they want to be compelled to hire a person by scanning a modern sales tool. They have limited time, so spoon-feed them your value.
Consider adding design components.
Try using bullets, colour, charts, graphs, testimonials or a format that is not like all the rest. Be more creative if your industry allows, and be more reserved if you are working in a formal occupation. Keep in mind that networking and referrals provide higher ROI during a job search, so a nicely designed resume can serve a purpose for in-person distribution.
Identify and incorporate your value proposition.
These days everything is about branding. Your resume is no different. If you are the commodity and you want people to buy you, how can you convince them to take you on? Consider branding yourself to stand out during a job search! Demonstrate how you can provide value to the organization. Start the resume with a strong headline that promotes your offering.
After these best practices are in play, you can build from them to further enhance your file. I recognize that it can still be overwhelming keeping up with best practices or resume trends, and knowing what feedback to accept and what to discard.  So if you are struggling to write your resume, seek help.  The return on investment for creating a strong resume can be enormous. Imagine if your professionally created resume secures you a higher paid job or a major career advancement? Score.
Read more about the value career professionals provide in this post by Career Professionals of Canada.