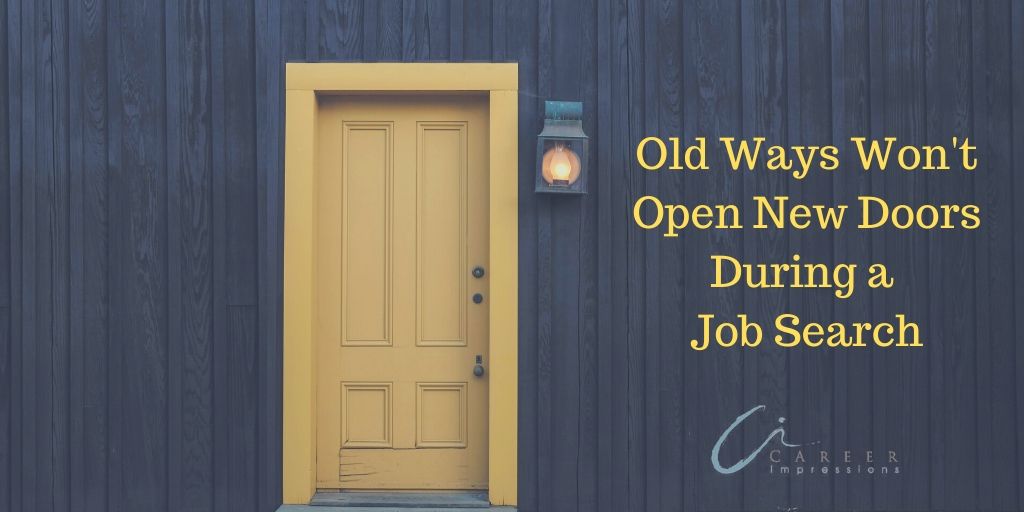 Old Ways Won't Open New Doors During a Job Search
"I've applied to over 50 jobs in the past year without any success, and I'm fairly certain it's because of my resume."
This is what a top executive told me last month when we spoke on the phone.
However, when I looked over his resume, I didn't see any immediate red flags. The format was modern. The content was well laid out. Achievements were clear.
Sure, there was a bit of room for improvement, but I wasn't convinced his lack of job success was due solely to the resume.
So I asked him: "Out of the 50+ jobs you've applied for, how many were online applications?".
His response: all of them!
Despite being a shining star in his field, he hadn't once tapped into his network to support his search or diversified his approach.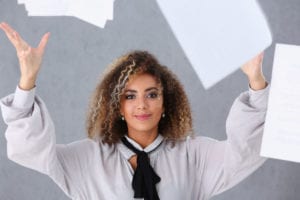 If you are only applying to jobs online – and never including your network in your job search strategy –  it is time to change your old ways. The 'spray and pray' approach of tossing your resume out to a ton of online postings, won't work.
In today's job search, old ways won't open new doors…and opening new doors means talking to people.
Not using your network during a job search is similar to standing in a crowded room and needing assistance, but never signalling others.
People can only help you if you ask and let them know, very specifically, what you need.
How can you improve your job search strategy?
Let's say you are looking for a job as a Director of Operations.
Start by telling people exactly what you are good at, and what you are looking for. An example: "I have 15 years in operational management, and I'm looking for an Operations Director position in the manufacturing industry".
Make it easier for people to help by keeping asks small: "I see that you are connected to the VP of Operations at Company ABC. I'm targeting a director role in that department. Would you be able to introduce me to the VP?".
Build meaningful connections versus conducting mass outreach. Instead of reaching out to 100 random people, research people of interest or key decision-makers and then connect with these select people, with purpose. Make a list of targeted contacts, study them, understand their business's pain points, and reach out. Never make your first outreach a request for a job. A better strategy is to request information: "I'm looking to learn more about the path to Direction of Operations. I was wondering if we could connect for a short 10-minute call so I could learn more about your career path and how you got to your current position?".
Conduct informational interviews with other operational professionals to learn how they got into their role or company. Ask meaningful questions to identify position requirements, necessary job skills, and the paths people took to land their jobs.
Respect people's time during outreach while aiming to keep the introductions and information going: "I value your time. If you are not the right person for this request, could you recommend anyone else that I should speak to instead/ next?"  or  "Thank you so much for taking the time to speak with me today. Can you recommend a few other people that I could also connect with?".  Try to get at least one new lead from every person.
Employ a diversified job search approach, made up of new ways – to open new doors (networking and referrals should place high on this list).  Heavily involve people in the job search process, because ultimately, people hire people.