Executive Job Search Tips for Today's Modern Leader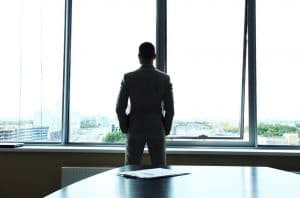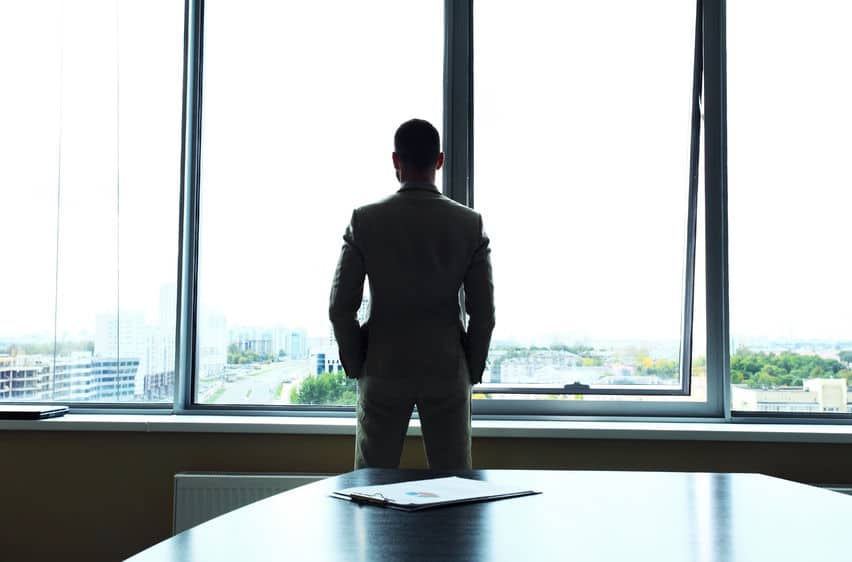 Here you are, facing a job change. Maybe not the first, but perhaps the first in a long while or the first where you were not directly handed the role.
Either way, you might be feeling a bit unsure about how to start the process of transitioning into a next-level leadership position, or where to focus efforts.
Just like you create strategic plans in your work, build a job search strategy, and execute it with care. Key tasks to include in your strategy and focus energies and efforts towards:
Research what you want and where you want to work
That's right. Carefully curate the exact types of executive roles that interest you, what opportunities exist in the market, and what kinds of organizations you would thrive within. This takes research.
Clarify what you want your next executive role to look like. Compile personal preferences, non-negotiables, and like-to-haves. What excites you, repels you, or challenges you in the right ways?
Next, dig deep into companies of interest to pinpoint organizational pain points. Identify how your skills and value align with requirements. What types of roles are a good fit for your offerings and long-term career goals? How can you provide value to unique companies and improve business operations?
These facts ensure you position yourself as a solution and fast-track progress once you pull the trigger on your search.
Nail down your value proposition and clarify your brand
Get clear on the value you offer to market yourself effectively. Analyze yourself as a 'business of one': what skills are you structured with?  What value-adds compliment core skill sets? How do your abilities synergize to create an offering, unlike any other?
Brainstorm on what sets you apart from competitors: what are you known for? How can you support or prove your claims? What achievements or business impacts have you delivered? What themes of success play out in your career story?
Gather up facts and shape them into a clear offering that demonstrates ROI. Why should you be selected to helm an organization or spearhead a major initiative?  How specifically can you help your target organization make money, save money, or generate efficiencies? Make your value known.
Build a social networking plan
Studies suggest that up to 80% of jobs are landed through networking and referrals. It's also often said that your network is your net worth. At the executive level, this is particularly true. A recent study (outlined in this Forbes post) stresses the importance of social networking, especially at higher salary levels:
"The study found that the chances of a job being filled via our social networks rose by 2% for each dollar extra being paid to the successful candidate. In other words, someone being paid around $100,000 a year is 86% more likely to find that work via their social network than someone being paid $14,500 a year."
Continue research to identify decision-makers in target companies or select market space. Employ strategies to get "in front" of these people through mutual connections, social engagements, or direct outreach.
Aim to build a relationship and present value before making any type of ask. For example, instead of emailing a cold connection to simply ask for a lead, compose a thoughtful outreach note introducing yourself where you outline one, or several, of the following:
common interest/connection
something you've recently learned/read about them or their company
how you can support a challenge you noted in their business/department
interest in learning more about their space
Leverage the power of LinkedIn
LinkedIn is the #1 professional networking site in the world, heavily utilized by a wide variety of brilliant business minds, organizational leaders, and top recruiters. Put the site to work for you during the search process.
First and foremost, build a robust profile that showcases value proposition, brand, and ROI offerings. A barebones profile won't get you found or taken seriously. Top executives from around the world – in both small and large, Fortune 500 companies – are creating strong profiles, utilizing LinkedIn, and maximizing the site. You must too.
Next, start researching, outreaching, and connecting. If you don't yet have names of influencers, LinkedIn has a search function where you can plug in titles and company names to explore who might be working in a targeted area. You can also search for recruiters or executive search firms to make contact with.
Finally, aim to raise your visibility on the site. Yes, LinkedIn is an excellent research tool, but it is also a platform to share content, ideas, and thought leadership. Start delivering content and get engaged on the site. Encourage conversations and recruiter outreach. Demonstrate social media strategy in combination with leadership strengths.
Looking for ideas on how to get started on the site? This post can help (look for my example!).
Craft compelling career tools
In addition to a robust and fully populated LinkedIn profile, get all career communications in order. Essential career tools in your executive job search toolbox might include any or all of the following:
Compelling and sharply designed executive resume for direct distribution
Succinct value proposition letter for networking and cold introduction
Outreach email template to customize for each individual
Executive biography that clearly outlines career progression, value distinction, and offerings
Personalized thank you letter for delivery after every meeting or opportunity
Branding statement to share in quick pitches or introductions
Business card with a value statement, contact details, and LinkedIn URL
Work to get the right tools into the right people's hands during conversations, social media engagement, networking, or outreach.
Clearly communicate who you are, what you are good at, and what you are looking for — but center communications around value. The value you afford others! An executive job search can take a lot of resources, energy, and dedication. Some searches may stretch over an extended time (months) while others are fast-tracked by laying a solid foundation before launch (research, tools, good planning).
In the future, you can speed the process by staying on top of the above tasks. Don't just consider these activities at the time of job transition or change. Build and maintain a brag file to capture ongoing big business wins and achievements. Revisit and revitalize your brand on a regular occasion.  Keep your executive resume updated and modernized.
Finally, consistently engage on LinkedIn and never stop networking!