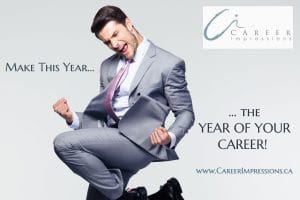 Make this year the year you resolve to invest, and continue to invest, in your career.
Many executives are currently looking ahead with a business mindset – setting professional goals and strategies for their organization in the upcoming year.  Yet personal goals matter too, especially those related to career management.
It's time to set a career strategy for the year ahead: where do you want to go and how do you plan to get there?  Both short-term and long-term tactics are required, building in flexibility to appropriately manage the unexpected.
Armed with a career management plan you will be ready to pounce on great opportunities, pivot with greater ease, pursue new paths, and be prepared for sudden change.  These strategies, often used in business, can be applied to your business of one: you.
To start, an action plan is required.  To help, 3-C strategies:
Be Clear
"If you don't know where you're going, any road will get you there." Don't let this line from Alice in Wonderland define your career year.  Savvy executives install strategic business plans to propel business forward.  Your career is no different and requires a similar strategy.
Going with the flow can derail the best intents, so set clear expectations and defined actions by asking yourself:
Where do I want to be in my career 6 months from now…a year …5 years?

What positions are best suited for my skills and what paths will get me there?

What jobs currently exist in my target area or field? What is the best way to apply for these positions?

What are my strengths and abilities?  Can these be summarized and supported with clear metrics and results?

Have I identified and researched companies of interest – places I truly want to work?

Have I reached out to people in my network for ideas or leads to support my plan?

What action items will be required to support my career goals that I should start on now, or schedule for the future?

What is my awareness of modern job search approaches and will I be ready to employ a clear job search strategy, if required?

Who can help support my career year?
Use your answers to build a clear plan with defined goals and executable items. Revisit often and adjust according to new information, ideas, or opportunities.
Connect
Networking and referrals reign as top job search strategies, so foster connections now to leverage in the future.  Similar to how you create relationships and partnerships in business, build a solid base of connections in your personal and professional communities, engaging consistently and authentically.
Business deals take research and investment and sound decisions are not made overnight. Your career management plan is comparable. Good research and networking can identify better options, clearer paths, new opportunities, and eye-opening information.  Connect with people who can help, direct, support, or guide.
Remember that people like to hire people they know and like so set an objective to get on people's radar for things you do well.  Build your reputation – and your network –  to support your career trajectory.
Create
You might be happy in your current role, but being proactive and prepared is critical to long-term career success. This means keeping your career tools updated and perfectly polished. Why wait for the other shoe to drop or a new challenge to suddenly present itself?  Craft high-impact career tools you can draw from when pressed.
When was the last time your resume was touched?  If you are like most executives, you may never have had to look for a job or use an actual resume to compete. Times have changed. Seek assistance from a reputable source to prepare a solid resume that demonstrates your unique value, appling modern tactics.  If you write your resume with a task-heavy approach these documents will not garner interest. Focus on results instead.
In addition, ensure your LinkedIn profile is complete with current content, industry keywords, and a clear value to help get you passively located by employers and recruiters. Almost all recruiters are on LinkedIn, so you must be, too. Savvy, modern executives have LI profiles that are strategically written to powerfully position them as a leading expert in their industry and role.
Finally, have your cover letter, executive bio, references, and thank you letter ready to go.
In order to make this 'the year of your career', investment on many levels, and in multiple resources, will be required to support decisions and executions. Being proactive with a clear plan, strong connections, and compelling career tools will ensure you are armed for any possibility. Make your career a priority this New Year!
---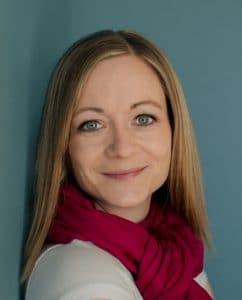 Looking to level-up, land your next job faster, and generate higher earning power?  Visit me online at: www.CareerImpressions.ca  to learn how I partner with executives and top business leaders to get them noticed.
More great reads to support The Year of Your Career:
Make It The Year Of Your Career!