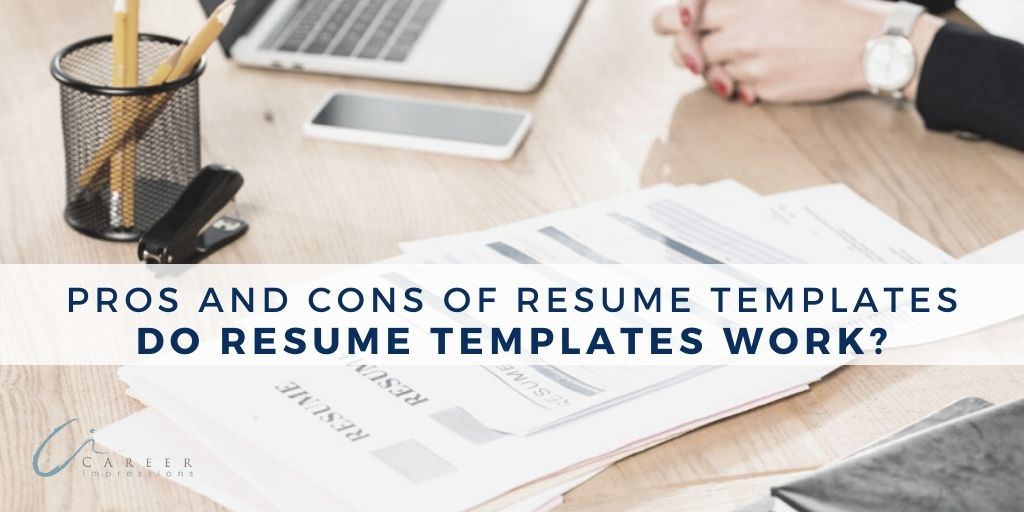 Should I use a template for my resume? Do resume templates work?
As an executive resume writer, savvy professionals hire me to help them with their resumes for various reasons.
Some people are short on time, some professionals need support unearthing their achievements and positioning their career stories, and other individuals don't have a good grasp on Word formatting.
All of these top professionals recognize that writing a resume takes more strategy than just 'filling-in-the-blanks'.
Yet, some people have a good grasp on their brand and related achievements and using a resume template has been effective in getting them interviews.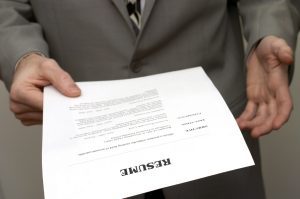 As a person who writes executive resumes for a living (from scratch), it may seem odd that I am writing on the topic of resume templates.
Yet, I want to shine a light on one of the most widely searched — and used — career files on the internet. Resume templates brought up 151,000,000 results when I searched for them on Google. 
Resume templates are everywhere. Not all are created equal.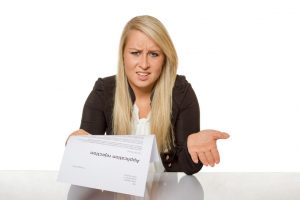 I hear from job seekers that they aren't always sure what template would work best for them. Some templates are lovely to look at but hard to use. Is a resume template even worth trying?
To start, it's essential to focus on the file's content if you decide to use a resume template. Not just the design.
What the resume looks like is secondary to what the resume shares (content).
If you buy or download a resume template and still don't populate it with strong, related content — it doesn't matter how pretty, fancy, or colourful the file is — it may never get read.
Let's explore the pros and cons of resume templates in more detail.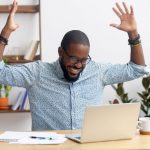 Reasons Resume Templates Can be Helpful
They can save time.
There is nothing worse than stumbling across a posting for your dream job but not having a resume on hand. Downloading a resume template can make it faster to put this critical career file together.
The formatting is done for you.
Good resume templates are formatted for you, so if you are not strong with designing a file in Word – that is easy to read and pleasant to look at – then a template can be a lifesaver. They often have sections already determined, so you don't forget to add the necessary details.
They can help you look more professional.
Resume templates are typically more eye-catching and professional versus a basic black and white typed Word file. They can help you raise your image and better guide a reader's eye.
Reasons

Resume Templates Don't Always Work
They may not be ATS-Friendly.
I've come across a few resume templates that only download as PDFs or image files once complete or include text boxes, all of which may not allow resume content to be properly parsed in ATS (applicant tracking system). 
If you are uploading your resume to an online posting – you want to ensure your resume is formatted in a way that can be effectively scanned by both the system and the eventual human reader.
The design may be distracting.
Some templates are over the top, really busy or excessively bold. Instead of helping you look more professional, these heavily designed files can have the opposite effect. 
Choose a format that is easy to follow, keeping in mind that if a reader struggles to read it, it may not get read at all.
Fancier isn't better. Consider the appropriateness of the design for your industry and target audience. 
They don't account for personal strategy.
You are unique; therefore, your career and offerings are unique as well. Some career histories can not conform to a resume template. You may need a unique and distinct strategy to present you as the best candidate for a role.
For example, career changers may want to highlight earlier or more related history strategically near the start of the file. Students may need to spotlight project work or education differently than an experienced professional.
Some resume templates are rigid and don't enable people to move content around in a way that works best for them and their careers.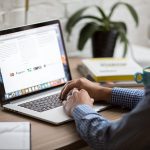 Reasons to Use a Resume Template
You are short on time = you need a resume ASAP.
Templates are quick to download. Simply plug and play.
You don't have a lot of money to spend on a resume
.
Many good templates are very inexpensive.
You have a clear job target in mind. 
An absolute must! General resumes don't work. 
You have specifics, metrics, and achievements ready to share
.
The only way the resume will work is if you have the right content and examples to share in it.
You know your personal brand
 and how it aligns with the role's pain points.
It is imperative to understand what you are 'selling'.
You feel confident in your writing ability
.
You can write light and tight – saying a lot in a short amount of space, in a way that resonates with each reader. This includes using the right language and keywords.
You do not have a unique career situation.
Templates don't always account for different strategies.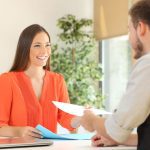 Reasons to Partner with a Professional Resume Writer
You want to invest in a completely customized career file
.
Resume writers work to create unique career files that marry your best content into the best format. 
You have time and funds.
Most top writers book several weeks out and take several days to write a stand-out executive resume from scratch, which costs top dollar.
You need assistance unearthing related career achievements
.
Professional resume writers know what questions to ask to help you identify key metrics and specifics. 
You are not completely clear on your personal brand
.
A good writer can identify your career theme in relation to a target job.
You need help powerfully telling your career story
.
An experienced resume writer is more than just a typist. They write career stories.
You want to take your resume to the next level.
A strong writer knows how to transform a resume from a basic 'here's what I've done' to 'next-level personal marketing tool that presents you as the clear candidate of choice.'
You have a clear job target in mind!
Again, having a clear job target in mind is an absolute must. General resumes don't work and top writers don't write them.
You are not confident in your resume writing skills
.
A good resume involves strategy: what content to include and leave off, what keywords to integrate, and what language and terminology to employ. It also means you need to know how to write tight, create strong statements, work within space requirements, and utilize design components to guide the reader's eye.
A resume writer can own the entire process for you, collaborating with you closely to learn who you are and how your skills align to the target role, and building a file that delivers on all levels. 
I'm curious, have you ever used a resume template successfully (gotten an interview)? 
I took this question to LinkedIn and asked it in a poll. Below are the poll results. It was a fairly close race, with 40% of respondents having luck with resume templates and 43% not having any luck.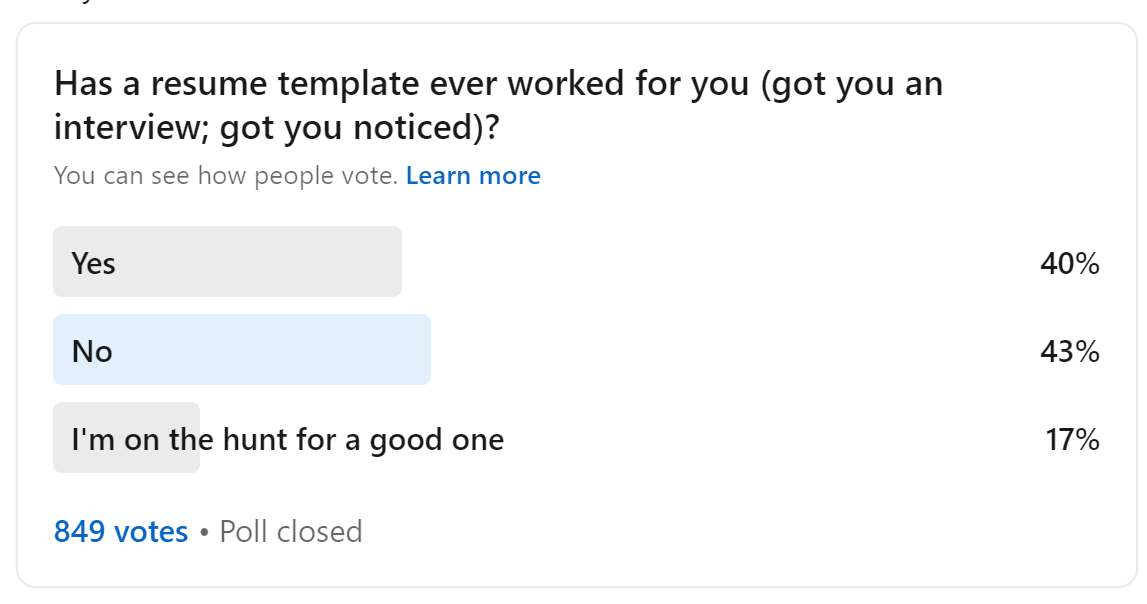 Comments in the poll ranged just as much as the results:
"I went to Etsy and found a design for 7 bucks. And boom, interview on Wednesday." – Michael Kurilla
"…there are tons of resume templates on Etsy. A very, very large percentage of them are an absolute usability nightmare, but there are some nice ones!" – Diana Alt
" I have yet to find the perfect template which is also ATS friendly." – Haneen Ayash
"I've been using a template with no success, even for positions for which I am perfectly qualified or overqualified."  – Josh Talbert
"It's not the flash on your resume that gets noticed but the value you have on offer and once you workaround that you'll notice the shift to your job applications." – Varshaa RT
One of my favourite comments is this one from Bogdan Zlatkov:

I love the above comment because he stresses that a resume template is a good option for resume building, but the file needs great content added to it for it to really work.
If you are interested in reading more responses, check out the post.
Trusted Resume Templates
If you are on the hunt for a trusted template, I strongly recommend the diverse resume templates at Job Search Journey (JSJ).
Top resume writing professionals have put together the resume templates on this site – many with recruiting and hiring backgrounds.
Some of the templates on JSJ come with guides to help you strategize on the content for the provided template design. The resume templates are ATS-friendly, easy to use, and have generated positive feedback from job seekers.
Remember to populate your resume template with good, related content and clear examples of success. Resumes that are generic, general, fluffy, or hard to read = rarely get read.
How Much for Resume Writing?
Many job seekers are not aware of the cost of investing in a professional resume written by a professional resume writer. With the average resume taking 8-12 hours of research and writing time – costs typically run in the high hundreds of dollars into the thousands of dollars. A great resume takes a lot of strategy to create.
Experienced resume writers understand modern resume trends and formats. They also identify why the resume is required, who the target audience is, and they work closely with job seekers to understand their unique offerings, value, and achievements. The writer decides on the best resume strategy and how the resume is prepared.
How Much for Resume Templates?
Resume templates on the other hand are very affordable as these are true DIY, plug-and-play files. Prices for really good resume templates typically run around $10-$25.
Final Resume Templates Tip!
Here's the thing. If you don't have a good grasp of the 3 KNOWS, I recommend working through these BEFORE putting 'pen to paper', or filling in a resume template.
You need to KNOW yourself, KNOW your audience, and KNOW what matters most to effectively position yourself as the top candidate of choice in a resume. Again, a professional resume writer can help you with these 3 requirements.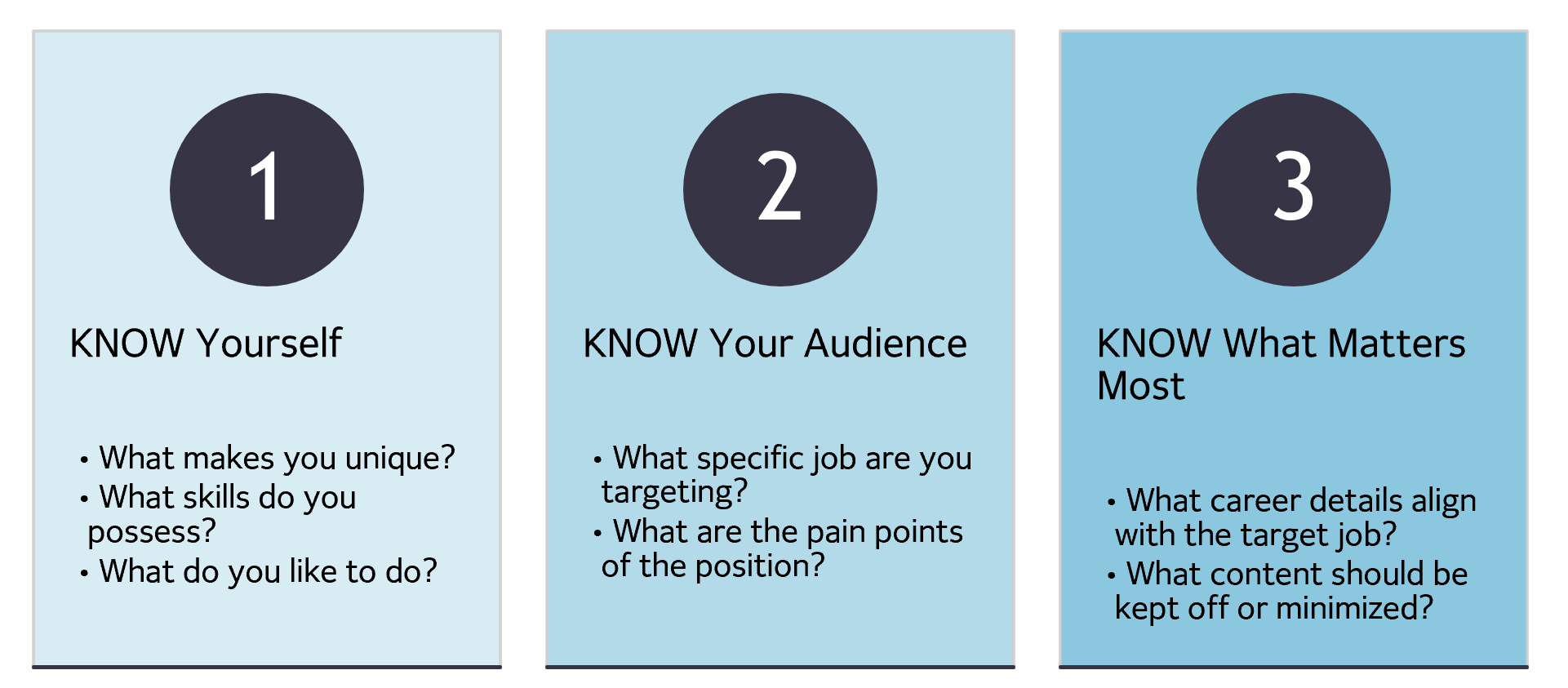 For help with the 3 stages above, check out the workbooks I have for sale in my shop. 
Finally, if you are a manager, director, VP, or C-suite professional who would prefer to partner with a resume expert on the creation of a custom resume – reach out and let's discuss!