Revitalize Your Executive Resume
If there is one thing I've learned over the past decade writing resumes for top executives is that most professionals, regardless of position or rank, are aware of personal value but wrestle with translating offerings into a strategic and modern presentation.
Executives often approach me with a flat file of facts, eager to have new life breathed into their dossier to ensure they can competitively compete and win next-level roles.
If you want to revitalize your old executive resume, several tactics can be leveraged to resuscitate an executive resume and breathe new life into it.
First, let go of what isn't working
As a savvy executive, you understand the importance of process optimization and structural reorganization to support evolving business needs. This same approach must be taken with your resume. A fresh foundation is required to build on.
To create a vibrant resume that walks the reader through personal value-add, big wins, and demonstrated ROI, you must ditch the old and embrace the new.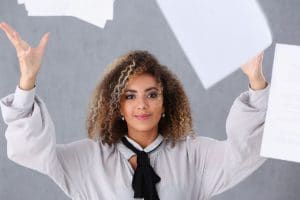 This goes for both content and design.
Start by researching modern resume trends to refresh content and look. Resumes have evolved a lot over recent years. If it's been over 2 years since you tackled a resume update, there are likely new strategies to learn and apply. Relying on an older format won't cut it – toss it out. The goal is to create a resume that looks and recites so well that the reader can't put it down. Energize your executive resume with a fresh appearance and strengthened facts, resisting the urge to revert to how 'it has always been done.'
Next, make room

for what matters most
Not everything from your career is going to make the cut. Your resume is a blueprint, not a brochure. Its purpose is to compel the reader to want to learn more by sharing a strategic snapshot of value while addressing reader requirements. You need to declutter to make space. Space for what matters most.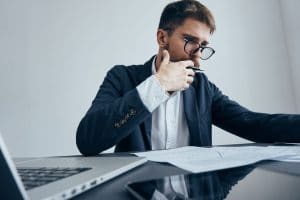 It's like cleaning out a storage room after many years of adding and adding to it. Moving things around in the room won't create more space. Some things in the room are no longer useful or required. Other items have been buried too deep and could benefit from a fresh presentation.
Haul everything 'out' of the resume and intentionally re-populate the file by starting with a clear job target in mind. Let job requirements and employer needs guide decisions on what to add and what to toss. Work to unearth new and relevant career content that positions you as the candidate of choice and aim to provide the proof. Proof is best supported with measurable outcomes, told within a story.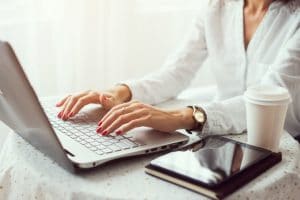 Then, craft a fresh story
Once you've knocked down the old file, pinpointed a clear target, and unearthed valued facts to build upon – it's time to craft your story. No, not a long-winded tale centred on job duties and responsibilities. Instead, a succinct overview that walks the reader through who you are, what you have to offer, and how your offerings can benefit them. Know your brand and work to support it.
We all like stories. Stories resonate and stick. The good ones are memorable, answering questions while still leaving us wanting more. Your resume is no different. It's your career story, distilled down into easily absorbed points and powerful impact statements that engage a reader. Tell your audience what it was like when you walked into each role. Articulate how you progressed through positions, gained rounded business expertise, or knocked down barriers. Share big challenges and how they were overcome.
Finally, take things up a notch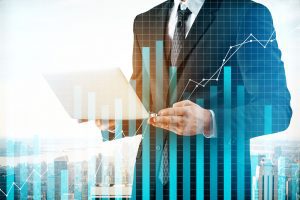 Rejuvenate your resume by weaving modern tactics throughout it. Populate the file with fresh, actionable language, clear industry terms and keywords, and design components that help content pop.
Amp up your story with supporting metrics, demonstrated achievements, and loads of value-added statements. Results sell – so focus content around big business impacts and notable improvements in front-loaded statements, not daily responsibilities (snore) in dense and heavy paragraphs.
Lastly, avoid the urge to fit your story into a box (or a template). Craft the file unique to you, your career, and your target audience. Share exactly what the reader needs to know to support their decision, and not one word more. This means writing lean and clean, maximizing space, and aligning everything you share with audience requirements.
When all is said and done, your new executive resume should burst with rich detail and a strong presentation that stimulates and exhilarates. Rally the reader from start to finish with an executive resume that is full of life – designed to charge your career forward!
For more examples of how to revitalize your old executive resume, check out these supporting posts – with examples:
How to Add Achievements and Measurements to Your Resume
CEO Resume Strategy: Less About Work; More About Results 
Adding Testimonials to Your Resume
Visit me online at www.careerimpressions.ca to learn more about my executive resume writing services.