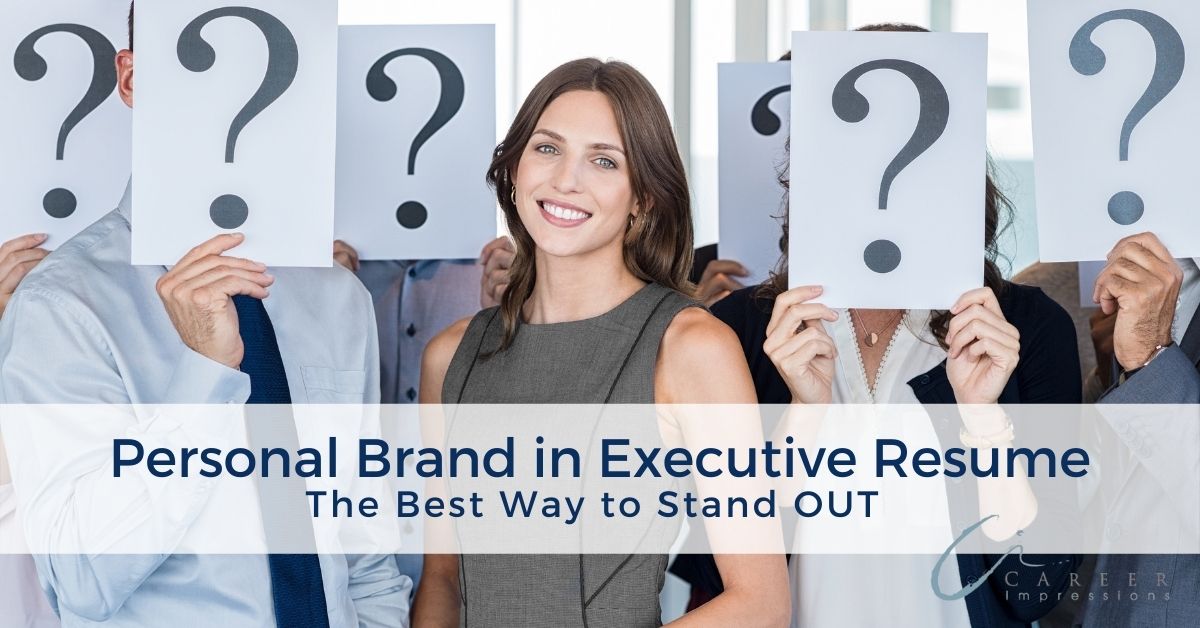 Personal Brand in an Executive Resume – The Best Way to Rise Above the Rest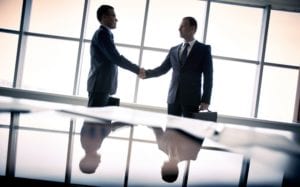 Creating a personal brand in an executive resume helps potential employers better understand your unique offering and the return on investment they would get by having you on their leadership team. Outstanding resumes (the ones that get you noticed and called for interviews!) elevate you above the competition and prominently display your value.
If you look at your executive resume as a marketing document, your personal brand is your unique value proposition. What solution do you offer that no one else provides? Why should this employer choose you over your competition?
Developing a personal brand in executive resume
Lead with a unique brand statement
Your personal brand statement should grab attention and position you as the perfect fit for the role. Think of it as your hero statement – what is the overarching theme to your career success? What is the main goal you aim to achieve in an organization as a senior leader?
A unique brand statement should:
Grab attention
Solve a problem
Give a feel for who you are and how you'll fit into the culture
Display one big idea – what do you want to be known for?
Demonstrate alignment between your offering and the company's needs
Examples of personal brand statements:
Scales and grows organizations by as much as 100% YOY by building healthy and well-aligned global teams to effect change.
I help international manufacturing organizations increase profits and reduce waste by improving processes, adjusting focus, and aligning operations.
Tell your brand story in your career summary
The top of your executive resume is prime real estate! This space is your opportunity to sell your unique value. Craft a career summary that highlights what makes you stand out, your big career wins, and the primary skills and talents that got you those results.
Focus on accomplishments rather than a list of responsibilities
Employers know what tasks the role entails and already understand the day-to-day. They don't want to hear how you spent your days, but how you succeeded at the job and the results you achieved.
Use storytelling in your job descriptions to highlight your big wins, that SHOW, rather than TELL how you performed in previous roles.
Back up your brand statement with proof
Do you consider yourself a 'forward-thinking leader?' How can you prove that statement is true? Share specific instances that back up your claim.  How have you developed teams and led them to success?
Or do you see yourself as someone who can 'create efficiencies and save money?' What numbers do you have to demonstrate this to your reader?
Specific metrics speak louder than 'I can' or 'I believe' statements.
Be personal
The tone of voice, words you choose, format and visual appeal of your resume reflect a style. Be mindful when selecting elements, so everything works together to display personality (without just listing hobbies and interests).
Dig deep to get to the heart of what makes you stand out
If you're not sure what your value proposition is, make a list of all the things you offer a company. Things like how you help, what goals you achieve, how your experience, skillsets, and personality combine to make you fantastic at your job.
Once you have a list, look for an overarching theme. Support this theme with clear challenges you faced, actions you took, and results you produced.
Be as specific as you possibly can
If you work in a highly specialized field, speaking directly to your target market is particularly important. Focus on one big idea. Give answers and metrics, emphasizing the exact problems you solve and the results you can achieve.
Be authentic
While you want to customize your resume to each position you apply for, your personal brand should be a genuine reflection of who you are as a person and what you have to offer a potential employer.
Showcase unique and combined strengths
You, your personality, and your abilities are unique. Combine them into one comprehensive picture that accurately details why you are the perfect fit for the role.
Consider both the hard and soft skills that structure your offering.
Yes, organizations need to know how you'll benefit the bottom line, but employers also want a leader that is potentially flexible, communicative, initiative, and innovative. Align your skills with company requirements.
Keep your brand consistent across all channels
The tone you use on your social media channels, in person, during interviews, and on your executive resume should all be consistent with how you want potential employers to see you.
Creating a personal brand in an executive resume helps set you apart, and in a hot job market, it could be what makes an employer choose YOU. Determine how you want potential employers to see you and know you. And then be intentional about crafting a personal brand that reflects what you have to offer.
Visit my shop on Job Search Journey for DIY workbooks that help you define your personal brand and craft a resume that rises above the rest.