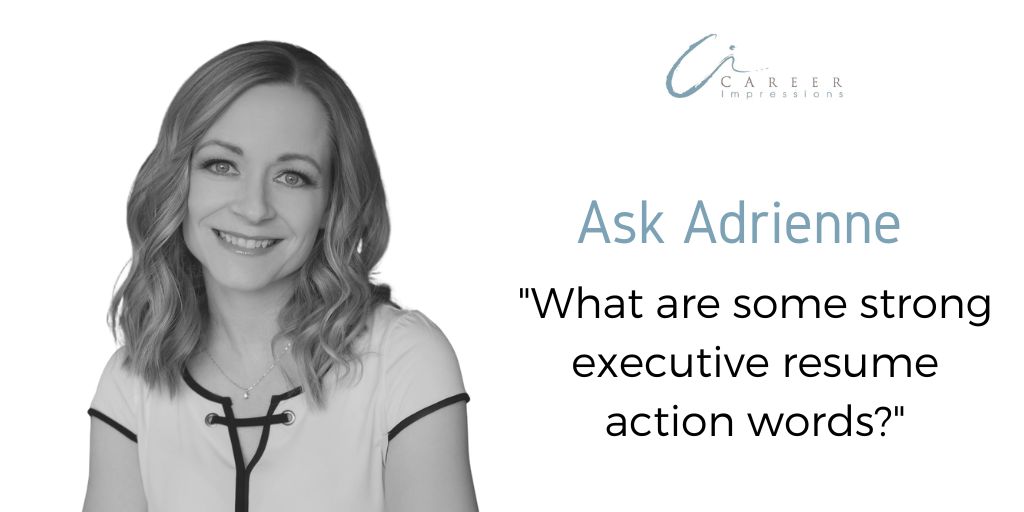 Ask Adrienne: What are some strong executive resume action words?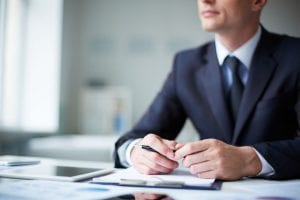 Some executive job seekers want to know two things about resume words: "Why does my executive resume need action words?" and "what executive resume action words should I consider for my executive resume?".  Both are important questions.
To answer the first question, consider if you were reading a story with only one primary action: "The girl smiled at the boy. The boy smiled at the girl.  Everyone smiled at each other. People were all smiling".  Lack of action diversity wouldn't hold your attention for long. Nor would it create a lot of confidence in the author.
Your executive resume is no different. It needs a wide variety of action words to help keep the content engaging and energizing. You want to capture and keep a reader's attention with strong, measurement-driven details and a wide variety of action words.
For the second part of the question, the answer is that there are many different words to consider! Consider which words work best for you, your info, your brand, and your job target. Remember, at the executive level, your goal is to showcase select leadership skills and abilities. The right words are important to demonstrate level of authority and impact.
Work to impress the reader with both content and writing ability! At the executive level, resume content must be strategically shaped and boldly positioned to captivate an audience and demonstrate high proficiency and business success. Action words can help deliver value with punch, pizzazz, and pop!
Watch how easy it is to transform executive resume content with unique leadership-driven action words and clarified content details.
Here's a basic statement with a fairly standard action word at the start:
Created organizational cost savings.
Swap in another, stronger action word at the beginning and further amplify context and details to strengthen the statement:
Directed the introduction of operational efficiences across all departments to achieve annual cost savings.
Raise content performance even further with yet another, bolder action word at the start of the statement and the addition of engaging metric-driven details:
Generated $3M in annual cost savings by spearheading the creation and execution of operational efficiencies across all internal departments. Engaged leaders in all 6 departments to drive process implementations.
The above statement variations demonstrate that you can write similar content multiple ways but change the message's focus, impact, or relevancy by adding strong action words, more specific details, and supporting measurements.
Infuse your executive resume with energy and excitement by starting each statement with varying action words. Just remember to only share details that are relevant to the target job.  You may have plenty of strong statements to share, but not everything will matter to different readers (employers).
Looking for inspiration? Here are my  top 75 executive resume action words: