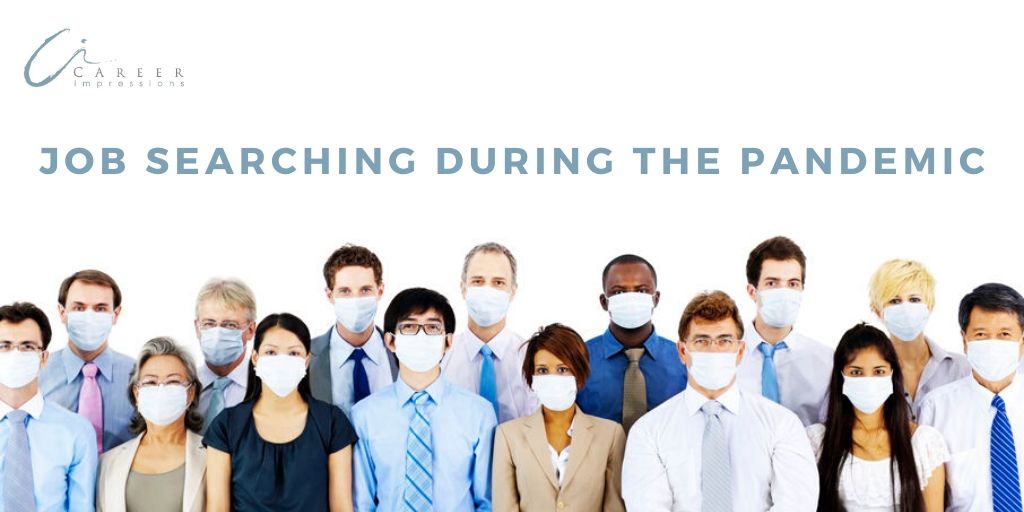 Job Searching During the Pandemic
As if embarking upon a job search wasn't daunting enough, doing so during a global pandemic is enough to send many into panic mode. Over the past several months, I have encountered many professionals who are feeling overly stressed at the situation, taking an 'apply-to-anything' approach with little preparation.
Job searching during a pandemic, however, is a time when you should be even more focused and prepared. As the job market changes and the candidate base widens, the challenge to rise above the noise of other seekers is heightened.
Your job search strategy needs to be modified to meet those current changes and demands.
Lean On Your Network…Virtually
I have always been an advocate of leaning on your network when it comes to job search and utilizing in-person networking as much as possible. The in-person tactic is currently not an option, however, this does not mean that you should just abandon this approach. Rather, take advantage of online tools to connect with your network and seek out the right people to engage with and propose online meetings. Virtual interaction can still have a significantly positive impact on your job search.
Prepare Yourself During Quieter Times
Take advantage of hiring lulls to prepare your job search tools. The more prepared you are when you begin your job search outreach, the faster you can react to opportunities as they arise.
Define your job target
Gather a list of employers (look for organizations that align with your goals and values to avoid a bad fit.)
Identify decision-makers
Develop outreach templates
Create a tailored, results-driven resume (each position you apply for needs a customized resume!)
Build a well-branded, fully complete LinkedIn profile (avoid these mistakes)
Network (virtually) with people you think may be able to help (think: leads, information, or introductions)
Use a job search spreadsheet to track activity and follow-ups
Be Patient
This might in fact be the hardest part. Patience during a job search is never easy; we want results fast! Given the conditions of the market and of how employers are having to adapt their own recruiting and hiring processes, expect that the hiring cycle is going to be drawn out. If you enter into an interviewing process be sure to ask your point of contact for the expected timeline on the next steps.
Adapt for Industries That Are Hiring
Despite the gloomy outlook, mass amounts of hiring are happening right now. Opportunities are rising in multiple industries; they just might not be the industries you have spent your career in.
At first glance, we see that grocery chains and pharmacies, for example, are thriving. When we look a little closer at who they are hiring, it's not just clerks and floor staff. It's marketing, supply chain and procurement, public relations, and software development. Expand your sights on other industries to find opportunities that you might not have considered in the past. Job searching during a pandemic involves innovation in addition to persistence.
Here are two excellent resources on job opportunities for Canada and the US.
Be Prepared for Video Interviewing
Remote interviewing has been an ongoing trend for several years, and you may have already experienced this as part of an interview process in the past. However, it has typically only been part of the process – not the entire process. Expect that employers will be relying on remote technology – from video interviews to text messages to recruitment-focused apps – to move candidates along in the interviewing process.
Prepare for video interviews similar to how you would an in-person interview, with a few added considerations.
Review your resume, the job description, and your experiences extensively so you can speak confidently about your experiences
Prepare questions to ask
Dress the part; wear professional attire and have neat grooming (yes, even on video!)
Find a quiet spot with a non-distracting background
Ensure you have enough lighting in front of you so they can clearly see you
Stand up if possible, as your voice will carry better
Practice using all technology in advance
Speak clearly. Look into the camera. Remember to smile!
Simple modifications to your strategy will help you navigate job searching during a pandemic. Remember to be prepared, be focused, and to seek opportunities in places you might not have looked before.