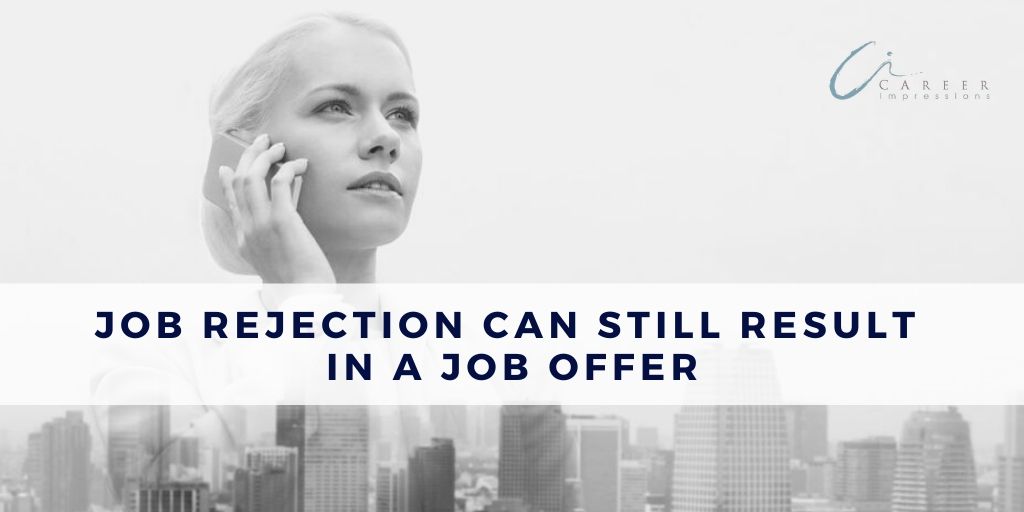 Job Rejection Can Still Result in Job Offer
Have you ever applied for a job, not received the initial offer, but still ended up in the role (or working for the company soon after)?
It happens.
You might go through the interview process and not be offered the job, thinking 'that stinks'. Don't get too worked up.
Things might not work out with the first candidate and you might be next on the list. Or, another role might pop up and you may be remembered and recommended for it.
This recently happened to one of my clients. They went through the interview for a job and didn't receive the offer. A week later someone at the organization reached out to ask if they would be interested in discussing another position at the company. They said yes and it resulted in a new job!
It is so important to accept a job rejection/no offer with grace and professionalism.
🔹 Thank the employer for their time.
🔹 Reassure them that you are still very interested in the position/company.
🔹 Ask to be considered for opportunities in the future.
🔹 View the rejection, not as a door closing, but one opened and just not entered. Relationships have been established – keep fostering them!