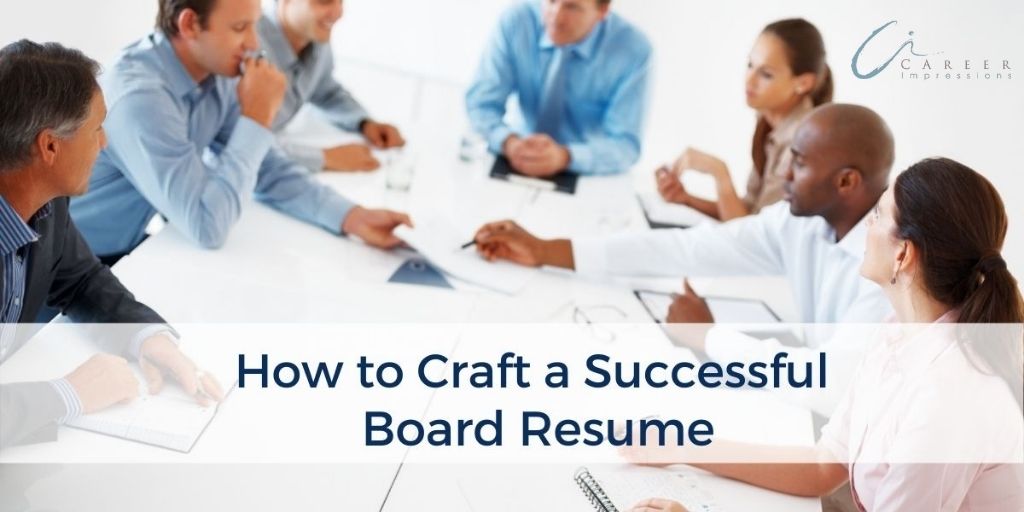 How to Write a Successful Board Resume
When crafting a board resume, aim to position yourself as an industry expert and a collaborative leader.
Joining a board of directors, whether non-profit or corporate, can be beneficial to your career. If you are looking for a way to expand your network, elevate your title, explore new opportunities, and make impactful change, a board position could be for you. Not only does it display thought leadership and industry knowledge, but it also depicts you as someone who isn't afraid to seize new challenges.
While there are many similarities between an executive and board resume, there are a few critical differences in tone, positioning, and focus.
Keys to a Successful Board Resume
Know your audience
As with any resume, knowing your audience is critical. The more you know about the individual requirements of the role, the easier it will be to create a targeted, customized resume that positions you as the perfect fit.
Seek out answers to questions such as: How are board members selected? What is most important to the nominating committee when selecting a candidate to fill this board position? What attributes, experience and education are they seeking?
While every opportunity will be unique, board positions often seek similar skills and attributes as they search for the perfect candidate.
Attributes to showcase in your board of director's resume
Visionary leadership
Goal-setting
Strategic planning
Fundraising abilities
Spokesperson experience
Problem-solving
Committee work
Target everything from attributes and experience to tone and visuals towards the specific board of directors you seek to join. If you know what the board lacks, you can portray yourself as the missing link with the exact qualities they need.
Develop your brand
What's your value proposition? How do your specific skillsets, personality traits, education, and experience come together to position you as the perfect fit for the role?
When crafting a resume for a board position, you want to depict yourself as a board candidate by focusing on your leadership and collaborative skillsets rather than your individual wins. While an executive resume focuses on goals achieved (increased profits, revenues, number of employees managed), a board resume should describe your leadership qualities in defining targets, reaching a consensus and collaborating to overcome obstacles.
How is your public image? Do you have speaking engagements, community involvement, or mentions in publications that could promote your industry experience? To develop your brand, expand outside the workplace to depict yourself as an expert in your field.
Showcase your network
Share your network, including meaningful collaborations and executive committees.
While you don't want to name drop on an executive resume, highlighting your connections, memberships, and groups can be positive when writing a board resume. It's acceptable to mention specific references when detailing projects and collaborations.
You can also go outside the workplace to include community service and volunteer experience, as long as it is relevant and helps portray you as a collaborative leader.
The most crucial element to remember when crafting a resume for a board opening is positioning. How can you portray yourself as the ideal candidate for this specific board?
If you need help crafting your board resume, I'm just a click away.