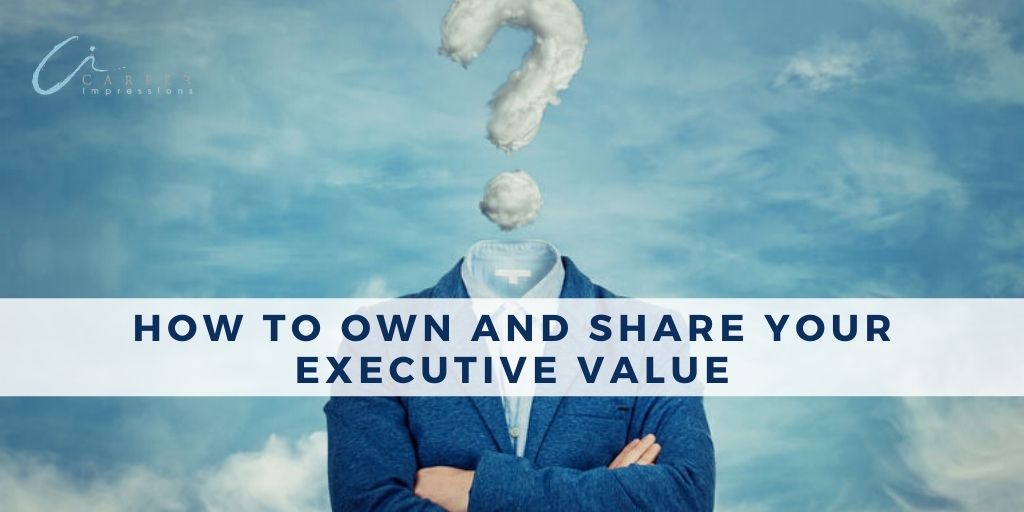 How to Own and Share Your Executive Value
A lot of my executive-level clients have a hard time 'bragging' about themselves. They are not comfortable sharing their unique executive value.
These same individuals have achieved massive success in their careers: spearheaded billion-dollar global operations, escalated revenue as much as 1400% (yes, you read that right), and directed high-performance international teams of 400+.
Yet, when the time comes to write a resume, many of these top professionals are demur and downplay achievements.
Here's the thing, though – holding back does not help a case when it comes time to compete against fierce job competitors.
If you don't feel comfortable 'bragging', try these tactics:
• Stay focused on the facts. Let specifics and metrics do the talking for you. If you have won awards, saved money, made money, or initiated improvements – share these facts with pride. You are not boasting; you are sharing valid details.
• Be authentic. Share details in your voice and with words that are reflective of who you are. No need to overinflate your shares with fancy words or complicated examples. Just be you and let your value naturally shine. 
• Be selective. Identify a few top wins that excite you. It is easier to talk about the things you love and enjoy. Select your top 3 big career wins and have these ready to share in detail (always considering how they align with each audience).
• Practice. Start by saying things out loud to yourself until things feel more conversational and less promotional. Consider recording yourself or standing in front of a mirror, sharing a brief 30-second overview of what makes you unique.
• Own it. If you aren't confident in your abilities, other people won't be either. It won't be easy to convince others, especially hiring personnel, that you are worthy of their investment if you do not seem to believe in yourself. 
• Finally, reframe your thinking. Instead of thinking you are bragging – consider it value sharing. Ultimately, that is what you are doing – sharing your personal value. Value sharing is necessary for a job search and the executives who are most skilled at communicating their value, with confidence, win coveted roles. 
Read what other career experts, executives, and professionals had to say about this topic in my recent LinkedIn post.