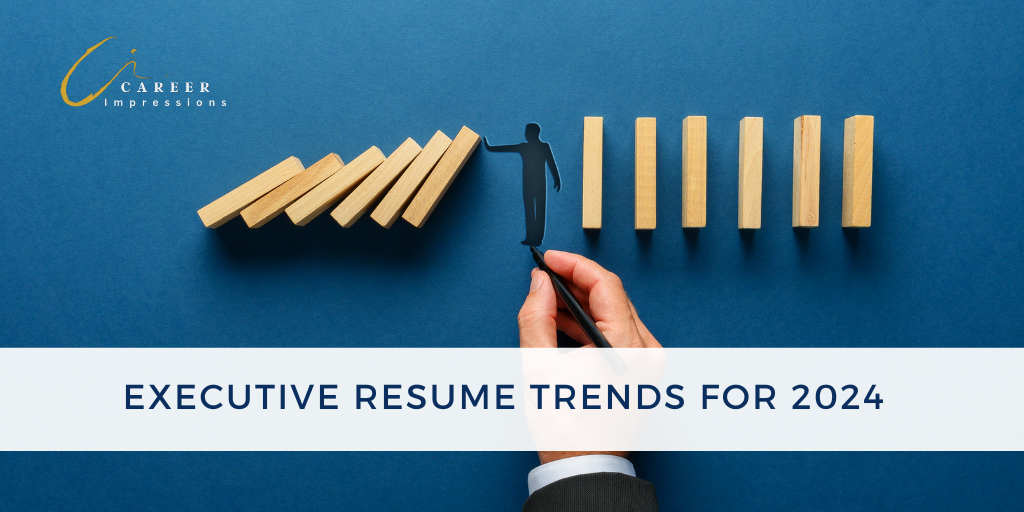 Executive Resume Trends for 2024
Executive resumes continue to evolve to meet the changing dynamics of the employment market. To stay ahead of the curve, executive job hunters must combine established best practices with new resume trends and executive-level strategies. Executive job search success will be defined by the ability to adapt and respond to these resume trends and changes.
This article will delve into enduring best practices, emerging resume trends for 2024, and professional tactics to make your executive resume stand out – while sharing direct insights from resume, career, and recruitment professionals.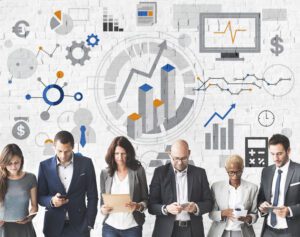 Time-Honoured Resume Best Practices
Producing an effective resume involves discipline and focus. There are expectations surrounding content and its expression, and specific resume best practices have managed to stand the test of time. When writing a resume, the following are key:
Emphasize results with context
An executive-level resume needs to prioritize relevant content. Beyond qualifications and responsibilities, it's important to highlight your accomplishments and what they mean. Context is key, with the reader needing to understand the structure and impact of each professional role. Show how your contributions led to specific outcomes, use metrics and examples to quantify results, and include the "how" and "why" to showcase your offering.
 "Showing your value will never go out of style. However, in the age of AI where purple prose is starting to creep into resume writing, I think hard quantifiable accomplishments are going to be even more important to stand out in the crowd.", says Steve Brady, job search coach. Anna Jacob, HR professional and career coach, agrees, "Quantifying accomplishments is a best practice that will stick around as hiring managers need to visualize the impact you've made."
Kelli Hrivnak, a recruiter, shares it straight: "The fundamentals should always be there: write a non-generic document that highlights your specific ability and skills to do the target job. Include results and impact–not just the action/task."
Condense and refine content
When writing your resume, remember that less can be more. An established best practice, it remains especially relevant for executive-level careers. Refrain from overwhelming the reader with complex language, keep information concise, and revise your content to ensure every word counts. While a simple one-page resume is not possible for many positions (nor necessary), compressing your content is the best way to maximize attention.
"Concise, easily digestible sound bites will continue to play a significant role in crafting effective resumes. With fewer recruiters and a rise in applications, candidates will have less time to make an impression," shares Sarah Johnston, executive resume writer and interview coach.
Target your message and delivery
The most effective resumes are tailored to the audience and position. You need to speak the employer's language and highlight your strengths based on the role's demands. Customize language, grammar, and formatting according to the location, industry, and company. This helps showcase professionalism and displays an understanding of the organization's needs. Along with industry-specific terms, pinpoint and incorporate phrases from the job description.
Ultimately, "It has to be relevant to the role. That means you might not need to show every little bit of experience you have," reminds Matt Hearnden, a recruiter. Ben Wiant, career coach and former recruiter, further advises: "When necessary…get ahead of any potential objections and concerns to leave zero space for assumptions to be made [by the reader]."
Use storytelling and personal branding
Effective executive resumes merge professional roles with individual personas. Craft a compelling narrative reflecting your career journey, highlighting your values, and showcasing your unique strengths. Now more than ever, employers want you to articulate an authentic personal brand. Your resume is a unique opportunity to tell your story, creating a tangible link between you as a person and the value you provide.
"Don't be afraid to convey a feel for your personality. Think of personal branding as educating people about what kind of person you are," shares Meg Guiseppi, executive resume writer.
Marie Zimenoff, CEO of Career Thought Leaders Consortium, adds crucial counselling: "For 2024 and going forward, job seekers who can really understand their target audience and create a career storytelling strategy that engages the reader will win out. This goes beyond the keyword matching that technology can help with and requires focus, research, and examination of their background to tell the stories that matter PLUS the skill in using the technology or writing to make each story concise AND compelling."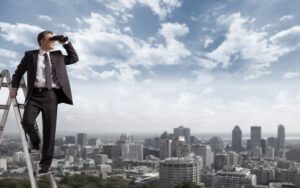 New Emerging Resume Trends for 2024
Producing a professional resume is part art and part science. While respecting traditional practices is central, you must leverage new trends to stay ahead of the curve. When writing a resume, you need to be on the front foot:
Consider mindful use of artificial intelligence (AI)
Just like other fields, the use of AI in resume writing comes with pros and cons. AI-powered writing tools can help you create an effective resume, but it's important to avoid complacency. Some AI software can produce resumes that seem to check all the boxes, but they rarely meet the demands of an invested human reader. To avoid creating a generic document filled with basic or non-personalized details, it's vital to review, revise, and refine content carefully. 
Resume writer Virgina Franco, stresses select benefits and sees "AI emerging as a tool to identify salient points from job postings and as a great start to combat writer's block". However, Marie Zimenoff reminds us that AI may not be enough on its own to produce an effective resume: "As we see more tools helping people write and "target" resumes, what they can't do is strategy development (unless the user knows what to ask, which is rare)."
Finally, David Hannan, career coach, cautions, "If job seekers are leaning into ChatGPT and fail to pay attention to tonality/voice, they're at risk of creating a persona that doesn't match them in reality."
Emphasize and integrate soft skills
In the professional job market, there's an increased emphasis on soft skills. From emotional intelligence to adaptability and leadership qualities, knowing how to integrate these skills into your resume is important. While technical and industry-specific skills are still vital, soft skills help to create a considered and well-rounded professional profile.
An article by Ideas.Ted.Com, reminds us that soft skills are fundamental, despite their name, "They're interpersonal skills. Leadership skills. The skills of charisma and diligence and contribution. …So let's uncomfortably call them real skills instead. Real because they work, because they're at the heart of what we need today… Real skills can't replace vocational skills, of course. What they can do is amplify the things you've already been measuring."
There are many ways to highlight this skill set, including specific examples and outcomes in previous roles. Simply listing a skill on its own in your resume is not enough; it needs to be shared with context and alongside results – demonstrating measured success to amplify your value and offerings.
Use simple and refined formatting
The modern world is driven by data and enveloped with information. To stand out in a sea of applications, respecting negative space and adopting simple formatting practices are essential. When crafting your resume, ensure the entire document is easy to scan, read, and comprehend. Don't be satisfied with fancy templates found online, many of which are not ATS-friendly or preferred by recruiters. Remember that the look of a resume is secondary to what it says, but a professional format is still imperative. Make the file easy to read!
Instead of leaning on heavy design and over-the-look graphics, use a simple font, pay attention to balance, and adopt clean formatting that uses white space effectively. "If people want to get creative [with their resumes], please use other collateral like an online portfolio," requests Kelli Hrivnak.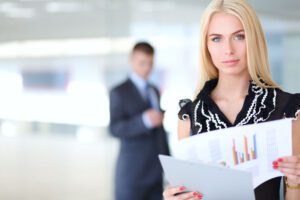 Specific Executive-Level Resume Trends for 2024
Creating an executive-level resume comes with extra demands. There are trends to watch out for in this space, with professionals needing to adopt specific strategies to satisfy the market's needs. When applying for executive positions, you need to surpass expectations:
Share your leadership philosophy
When crafting an executive resume, thinking about job alignment is crucial. More than fulfilling a role, executives are expected to convey their motivations and principles to ensure corporate positioning and calibration. "At the executive level, culture and values fit are critical, and articulating brand and stories [in a resume] provide the backdrop for this type of discussion," says Robbie Sewell, brand strategist. 
As a candidate, take time articulating your career's "why" and "how" in your resume based on your underlying leadership philosophy. This helps to build a stronger personal connection with potential employers, hopefully aligning your values with their vision.
"Remember that you are speaking to humans when writing a resume. That includes bringing your unique voice to your deliverables (otherwise, you're not doing yourself justice with your marketing).", says Colleen Paulson, career consultant. Be true to who you are in your resume, and write with an authentic voice to share your leadership approaches and beliefs to generate better-aligned executive opportunities. 
Leverage fractional or interim roles
Executive roles often involve consulting, short-term leadership, and other fractional positions. Sarah Johnston shares, "With a dynamic economy, we are seeing candidates with shorter-than-average executive stints. In some instances, it makes sense to include a short statement on the resume explaining the shorter stint". Instead of letting the reader make assumptions, share why the role was shorter in duration but also emphasize the big takeaways and value-add of these timeframes.  
When creating your resume, strategically including interim or fractional jobs can help strengthen your position. Instead of seeing these roles as a blight on your resume, promote these roles to inspire confidence among employers. Merge long-term employment with short-term positions to present your blended skill sets, adaptability, and candidacy in the best possible light. 
Create an integrated profile
Building a holistic position by integrating all relevant attributes is essential when creating your resume. From hard and soft skills to industry exposure and personal branding, strategic blending helps to create a strong profile. Executive-level resumes often share similar structures, but each is unique and complex. Multiple factors and offerings should be considered when compiling. 
"While we typically think of resumes with a singular focus, many C-Suite resumes will need to lean away from a singular narrative with an emphasis on industry and ivy credentials and lean into their value offering, secret sauce, and EQ. This will make exec and C-suite resumes more complex and nuanced, relying on recurring themes as opposed to a sole-function keyword bank.", says Erica Reckamp, resume writer. 
Align age with experience
If you're an experienced professional seeking an executive-level position, it's important to understand ageism. While you don't need to address this issue directly, there are effective ways to leverage the relationship between age and experience.
Regardless of the role, focusing on your value offering and transferable skill set is necessary. While you can highlight recent roles and relevant industry positions, presenting career impacts is often the best way to build reader confidence. According to David Hannan, "As a 51-year-old, if I had to return to the corporate world, I'd make sure my resume spoke more directly to the outcomes my experience brings and not the level of experience I have."
As the job market evolves, boosting your resume-writing skills is vital.  Whether adhering to established practices, incorporating emerging trends, or leveraging executive-level strategies, a compelling resume is key to securing any prominent executive role. A great resume does more than present your qualifications — it creates an impact that resonates with employers and sets you apart from competitors. 
Read a comprehensive list of professional resume advice in the comments of this LinkedIn post.