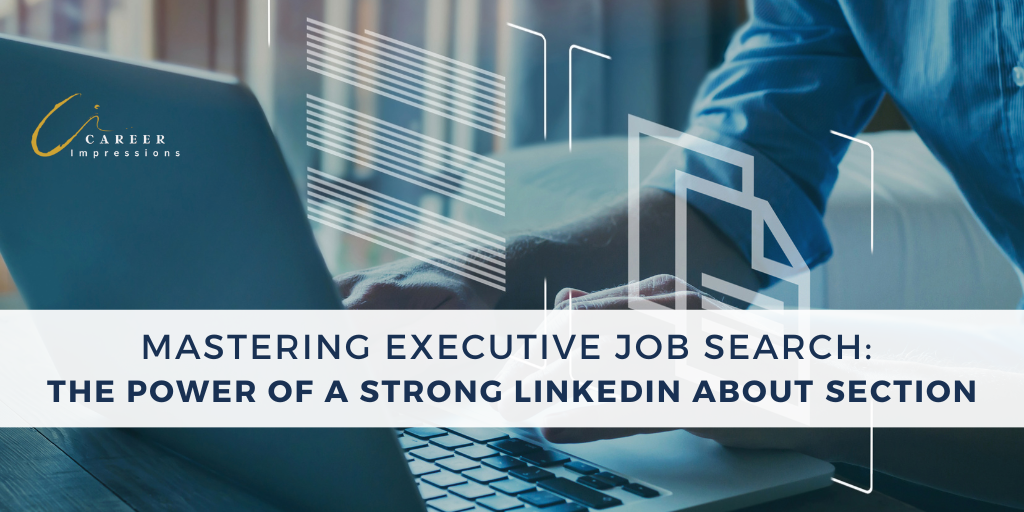 Mastering Executive Job Search: The Power of a Strong LinkedIn About Section
In the realm of executive job-seeking, harnessing the power of LinkedIn is paramount. With millions of professionals and 97% of Fortune 500 CEOs actively utilizing the platform, executives must seize the opportunity to create a compelling online presence. While often overlooked, the LinkedIn About section holds significant potential for executive job seekers. This post will delve into the benefits of crafting a robust LinkedIn About section tailored to executive professionals hunting for new opportunities.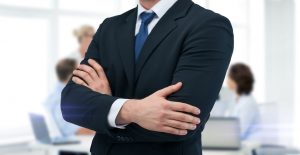 Establishing Professional Authority 
The About section serves as a digital handshake, enabling you to establish unwavering professional authority. A meticulously crafted About section showcases your exceptional expertise, remarkable achievements, and unrivalled value proposition.
You assert yourself as a trusted and consummate executive by adeptly communicating your skills, extensive experience, and deep industry knowledge. This irrefutable credibility paves the way for a myriad of opportunities, including coveted executive positions, speaking engagements at industry conferences, and partnerships with influential organizations.
Here is an example of how an executive who is known for innovation, efficiency creation, and organizational growth might introduce themselves in the About section:
Throughout my executive career, I have consistently navigated complex challenges and achieved remarkable success by leveraging keen business acumen, a strategic mindset, and the relentless pursuit of innovation. From spearheading multimillion-dollar international mergers and acquisitions to leading high-performing teams of 200+ across diverse geographies, I have honed my expertise in orchestrating game-changing initiatives that drive revenue growth, enhance operational efficiencies, and propel organizations to new heights.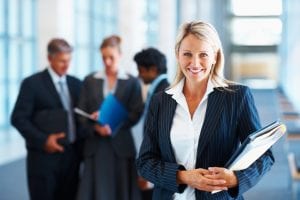 Distinguishing Yourself as the Executive Champion 
In the fiercely competitive executive job market, standing out amidst a sea of qualified candidates is imperative.
A robust About section empowers you to differentiate yourself as the epitome of executive excellence by highlighting your unparalleled strengths, illustrious accomplishments, and distinctive leadership style. By artfully narrating your professional journey, you captivate the attention of discerning recruiters, headhunters, and influential industry leaders who tirelessly seek top-tier talent.
A compelling About section elevates your profile and bolsters your chances of being considered for prestigious executive roles.
Here is an example of using strong language and examples to differentiate yourself in an About section (be specific, not vague):
Over the years, I leveraged learnings from my earlier career to fuel the creation of multiple customer-centred companies and drive formidable business turnarounds and transformations. I implemented change with significant speed in every role, delivering breakthrough growth.

The results? 

➔ Winning team cultures: Consistent employee engagement survey and leadership ratings of 90%+

➔ Satisfied customers: Top quartile Net Promoter Scores in multiple industries 

➔ Exceptional business results: 200%-600% profit growth in every organization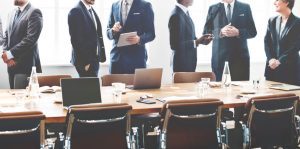 Expanding an Influential Network of Power Players 
LinkedIn's networking prowess is unparalleled, and the About section is instrumental in expanding your network of influential professionals. By articulating your visionary goals, unique interests, and areas of expertise, you attract like-minded executive powerhouses and esteemed peers who share your unwavering passion for excellence.
A formidable About section becomes the catalyst for meaningful discussions, fruitful collaborations, and high-level partnerships. Moreover, it entices industry trailblazers and thought leaders, broadening your network and exposing you to invaluable insights, resources, and opportunities.
Ask yourself: Do you want a billboard in the woods or Times Square? The more meaningful your About section, the more meaningful connections you can attract and create.
Note how the following About content introduces the person while clarifying their expertise, value-adds, and personal work style, helping attract well-aligned readers:
My specialty is partnering with executive stakeholders to drive the execution of financial and operational objectives.  

Throughout my finance career, I've been approached on multiple occasions to stretch myself beyond basic work requirements and take on tasks outside job descriptions.  

And when asked – I gladly accepted! 

I appreciate every opportunity to learn, support key decision-makers, and assist business growth.

I enjoy stepping in to drive a full range of financial, accounting, and operational strategies, leveraging well-rounded expertise – in both private and public organizations – to influence change and increase financial health.

People respond positively to my open demeanour and work ethic, sharing their surprise: "at the speed with which you have caught on….you hit the ground running and learned much faster than anticipated".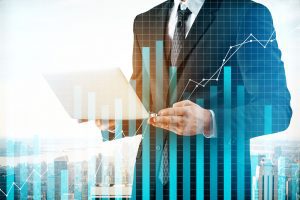 Maximizing Online Visibility and SEO Dominance 
LinkedIn profiles possess significant visibility on search engines, and optimizing your About section can catapult your online presence to unprecedented heights. By skillfully incorporating relevant keywords, industry language, and executive-level competencies, you increase the likelihood of appearing in search results when recruiters, potential clients, or strategic partners actively seek executives of your calibre.
A meticulously optimized About section enhances your online visibility, positioning you as a revered authority within your field.
Below is a portion of a CFO About section, which integrates industry language and keywords (highlighted in red) to improve SEO and search performance on the platform:
As a strategic partner to the CEO and board of directors, I have played a pivotal role as a CFO in developing and executing comprehensive financial strategies aligned with international organizations' goals. I effectively managed capital allocation, oversaw budgeting and forecasting processes, and implemented financial models and systems that provided accurate insights for informed decision-making.

My expertise extends beyond traditional finance functions, encompassing mergers and acquisitions, capital fundraising, and investor relations. Over the past 10+ years working in various sectors, I led due diligence processes, negotiated complex financial agreements, and played a key role in integrating acquired entities to achieve synergies and accelerate growth.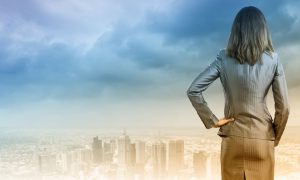 Exhibiting Professional Persona and Cultural Aptitude
Recruiters and employers seek competent professionals and individuals who seamlessly align with their organizational culture.
The About section provides a unique platform to showcase your executive persona, core values, and cultural compatibility. By infusing your About section with compelling anecdotes that reflect your work ethic, leadership acumen, and collaborative approach, you provide potential employers with an invaluable glimpse into your executive prowess. This strategic alignment can enhance compatibility with organizations, increase job satisfaction, and support lasting success.
Here is an example of infusing personality into the About content, sharing value with the reader while remaining authentic and specific in approach:
I like to get things done, but not with quick fixes. 

Change takes dedicated focus. My leadership approach is to generate sustainable HR visions and plans, identify the culture required to support execution, and align teams and processes with organizational goals.

As VP of Corporate Services, I improved company profitability and cash flow with a strategic sourcing strategy. I enhanced internal communications, implemented HR strategies to attract and retain top talent, and created a leadership succession program. 

Change also requires accountability. Known for introducing highly accountable work cultures that 'up everyone's game', I'm proud of the people I've developed. My teams have been recognized with multiple Excellence in Service Awards and accolades.

Finally, I choose simplicity. My current CEO has said: "you make complex things simple" because I believe that simplifying and streamlining systems, procedures, and policies are best achieved through strong, basic foundations – to further build upon.  
In executive job seeking, a robust LinkedIn About section becomes an indispensable tool for maximizing your career potential. You unlock unparalleled opportunities, professional growth, and triumphant achievements by establishing unwavering authority, distinguishing yourself from the competition, expanding influential networks, dominating online visibility, and showcasing executive persona and cultural aptitude.
Crafting an impactful LinkedIn About section requires dedication and finesse, but its rewards are immeasurable in today's executive landscape. Embrace the power of your LinkedIn About section and unlock the doors to your executive aspirations.
If you are a savvy executive looking to elevate your LinkedIn About section, I offer several services to assist. Visit me online at www.CareerImpressions.ca to learn more.