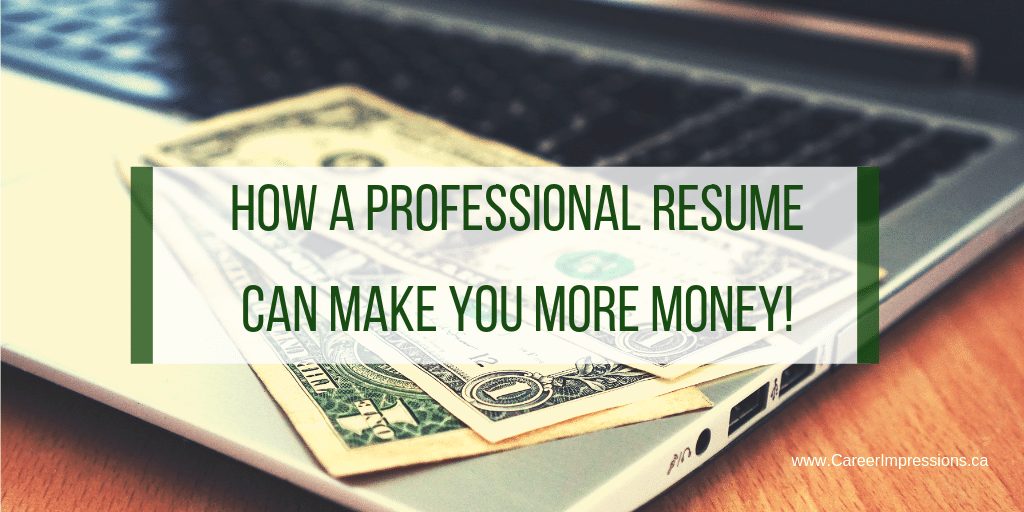 Increase Your Earning Power with an Executive Resume that Resonates
Do you want to Level-Up…Land a Job Faster…and Increase Your Earning Potential?
Professional resume writing services can range in price, yet job seekers should look beyond the monetary costs of these specialized services, focusing instead on the value of the investment.
Did you know that a professionally written resume and cover letter — that effectively position your unique career offerings and personal value — can significantly reduce your job search time, saving lost income, AND potentially raise your future earnings?
Think about this….
A job search takes an average of 5 months…often longer. Yes, even 5 months is a long time for someone to be out of work.
Now think about your targeted salary. Let's say you are targeting a role with a salary of $120,000/year. That works out to approximately $2300/week.
For every week that you are unemployed you are losing over $2000 in lost salary.  That works out to about $460/day.If you are seeking a higher-paying role, every day that you are not in that job means you are missing out on extra salary.
First, are you willing to throw away several hundred dollars a day during your job search – using a resume and cover letter that might not be effective?
Professionally written resumes and cover letters can have enormous ROI.
If you invest in professionally written career documents and they shorten your job search by even a few days they easily pay for themselves. If the investment secures you a job with a lot higher earning potential – well, that is money in your pocket you may never have realized otherwise.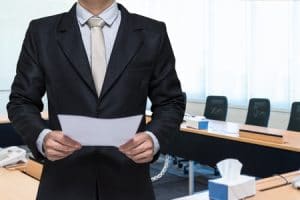 Second, are you competing against other candidates who are using compelling career tools to stand out?
Yes!  Smart, astute business leaders and top professionals employ any and all advantages to support their career success.  I know this because I work with these proactive professionals every, single day.
How confident are you that your resume can stand up next to professionally written file? Are you sure you can differentiate yourself from the competition with a resume that may be under-selling your capabilities?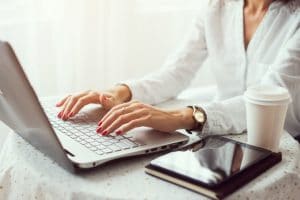 Next, is your LinkedIn profile acting like a lead generation machine, passively bringing big opportunities your way? 
No?  Well it won't unless it's fully optimized for the roles you want. There are likely many roles you are completely qualified to do, but a weak profile won't support your visibility on the site or help you get found.
Recruiters search LinkedIn every day for well-suited candidates. If your profile isn't populated with the right keywords and criteria you are going to get passed over.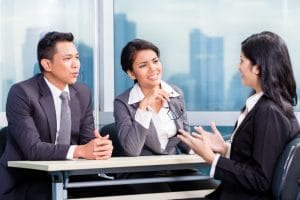 Finally, is your resume getting you noticed and generating you interviews? 
I hear so many good stories about the difference professional resume writing and LinkedIn content creation did for my clients. I love hearing  about the interviews secured with major, global organizations, or  how people were passively recruited for awesome positions through LinkedIn.
Newly hired professionals send me messages that are jubilant and full of relief. They are happy to be out of the job search cycle. They are excited about new opportunities.
I'd be remiss if I wasn't driving home this message: professional resume writing can have massive ROI. The value of my executive resume writing has generated many success stories and these testimonials:
"Your expertise in developing my resume and interview coaching helped me beat out seven other candidates, all of whom had Regional Manager experience with other companies. Working with you was the best investment I've ever made!"
"I had 5 phone interviews and 2 face to face interviews in the last month and a half. Today I received an offer for a fantastic job that I accepted (Senior Sales Manager; Credit). I am blown away how much of a difference your resume and cover letter made just in the number of call backs I received."
"I am pleased to share that I just accepted a new Controller position, starting next week. Thank you for supporting me in my search for a new opportunity."
In addition, partnering with a career professional can add value beyond the documents themselves. Almost all of my executive clients express appreciation of the process!  A sampling of feedback:
"This career document writing process was a confidence building experience. A welcomed feeling with all the depressing job news.""Completing your Career and Branding Exploration Worksheet was a valuable exercise as it does require a different look at many things from how I had developed my own version of my resume.""I now believe that the support of a highly qualified resume writer is a must have and should not be considered optional.""First off I will say…this was an investment well made! You are truly deserving of your accolades… The entire experience has been amazing and smooth from start to finish."
Read more client testimonials and feedback on my LinkedIn profile.
Executives, your career and your future are worth the investment!  If you want to level-up, land a job faster, and increase your earning power (make more money!)– reach out to discuss.