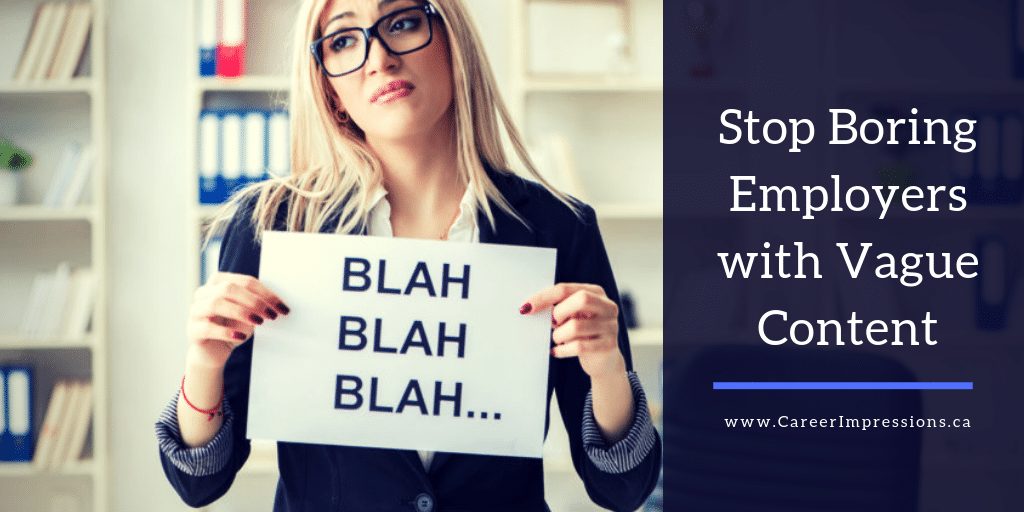 In Your Resume Don't Be Vague – Be Specific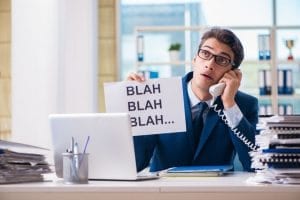 You've got so much more to offer employers than tasks, duties, and responsibilities.
So why is your resume focused so heavily on these facts?
Recruiters and employers don't spend a whole lot of time reading resumes. To capture and keep their attention, resume content needs to be relevant and specific.
Strong relatable facts keep readers engaged. General and vague details result in a: 'thank you, next'.
To amp up resume impact, focus on essentials and be as precise and explicit as possible. Eliminate guesswork by feeding the reader  clear examples of skills and success. Make your value known.
Instead of: "Responsible for a sales team"…..
Try: "Directed a team of 10 regional sales professionals to deliver 10% YOY sales growth".
Instead of: "Managed projects"….
Try: "Delivered 15 oil and gas projects this year on time and on budget".
Instead of: "Helped customers"
Try: "Achieved 85% customer satisfaction rating from 500 local customers in 2018".
Can you spot the differences? The initial task-based statements are generic claims that anyone can make. The results-focused statements include unique facts that are more measurable. Details are specific. Impact and level of skill are easier to understand.
Guess which ones will help you stand apart from competitors?
Transition your resume from basic and boring to interesting and impactful by keeping content specific, not vague! Learn more about how to identify and add measurements and achievements into your resume in this post.