Avoid this Resume Pitfall!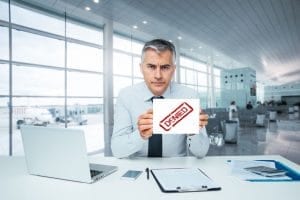 It's amazing the amount of job seekers who regurgitate job descriptions in their resumes. Copious amounts of job tasks in resumes can hurt a search.
Why?
Because employers aren't interested in what tasks a person performed in each past position. They want to know exactly how good someone is at those tasks. They need proof of skill.
Recently an executive shared an overview of his work experience with me. Even at the executive level he was focused heavily on tasks ("I did this, then I did that"), when in actuality his achievements are what carry more weight in a job search (and on a resume).
Guess how well his old resume was performing sharing all those tasks?  Hint: It wasn't!
If you find yourself falling down a similar rabbit hole when it comes time to write your resume, here are 3 strategies to avoid the task-based pitfall:
➡️ KNOW YOUR VALUE:
Professionals share many similar skills and values, but no two are exactly alike. Why should YOU be chosen over your competitors? Contemplate your difference and identify specific examples (with metrics) to your support claims.
➡️ KEEP CONTENT FOCUSED AND RELEVANT:
Eliminate lengthy job descriptions and generalized overviews: these are a given, and a bore. Pinpoint pertinent content from your career that demonstrates you understand unique role requirements. Cut out unrelated content.
➡️SHARPEN THE PRESENTATION:
If you are distributing your resume directly (recommended!) you need a file that screams polished professional. Employ savvy layouts and appropriate design components (charts, graphs, or color) to ensure your resume impresses at first glance.
What else is recommended for a modern resume that sells instead of tells❓  Read what others had to share on this topic in my recent LinkedIn post.
Looking for ways to add specifics and measurements into your own resume, but unsure how where to start?  I created a handy chart with loads of examples that you can view in this post: "How to Add Achievements Into Your Resume".