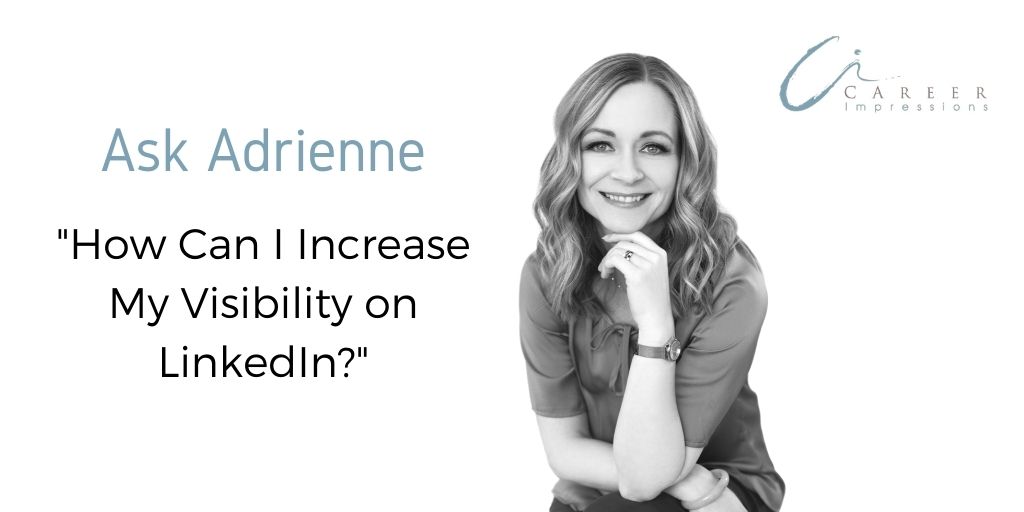 Ask Adrienne: How Can I Increase My Visibility on LinkedIn?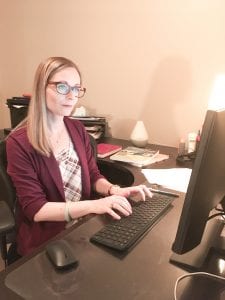 I have to admit that when I first started using LinkedIn over 10 years ago, I wasn't sure what was going to come of it. Not once did I imagine in my wildest dreams that I would end up being a LinkedIn Top Voice and come to love the platform as much as I do. Over the years, I've raised my visibility on LinkedIn through different tactics.
What did it take to get this kind of visibility on LinkedIn? I get asked this question a lot. It's not just a place to throw up a quick post and walk away. It takes commitment and strategy. I consider my LinkedIn activities to be a crucial marketing tactic in my business, and I invest my time wisely on the site. 
Being a job seeker is no different. Like in my business, your LinkedIn profile and engagement are a crucial marketing tactic in your job search and career growth. It's a tool that you use to attract attention, demonstrate knowledge, position yourself for opportunities, share thought leadership, and develop your network. 
Many of my executive-level clients do not immediately grasp the platform's value, but they know good things are happening on the site for others. They approach me intrigued and hopeful. Although most invest in building a great profile, a good portion doesn't take their strategy to the next level and engage (even with provided prompts and resources). Engagement is the sweet spot of the site, and just like in business, if you want to close a deal, the right people need to be involved. 
As much as people want to know how to get results on LinkedIn, there are several objections I hear
 frequently
. These include:
It's only for job seekers

 

I'm not getting results, so why bother?

 

I don't know how to use it to my advantage

 
They are 
honest
 objections…when you don't know any better. But I do know better.
LinkedIn is not just for job seekers. It's a professional networking site with hundreds of millions of users. Also, there is no better time to build a network, and foster relationships, than *before* you need a job, right?!

 

If you want results, you need to make efforts. Create a branded profile, top-to-bottom that showcases who you are and what value you have to offer. Then visit and engage on the site regularly

.

 

It's a tool that can be learned. First, make sure your profile is fully complete (see point above). Next, make small but consistent efforts to explore and engage on the site. Not just visit and lurk. Instead: Comment. Share. Connect. Research. The best results come from a combination of efforts.

 
Let's dive a little deeper into how to make LinkedIn work for you. I'm going to share with you the advice I give to the executives who work with me so you can throw any objections you have out the window. 
The biggest ROI for being visible on LinkedIn is through these 3 actions: be present, be of value, and be engaged. 
Be 
Present
Show up regularly and consistently.
Plan time into your week to dedicate to LinkedIn.
I'm not talking hours a day, but perhaps 30 minutes each day in the height of your job search. You can scale that back when you've landed (though you should still be active even when you are in your role to assist you in your overall career growth and positioning). Balance your time between commenting, sharing, connecting, and researching.
When you consistently show up, people start to expect to see you there, and the algorithm will favour you more.
Be of Value
Speaking of the algorithm, you need to consider this when posting. LinkedIn's algorithm does not seem to favour outside links (as they do not want people taken off the site). As such, try to limit the distribution of blog or article shares with external links.
Of course, despite the algorithm, I am a big believer in sharing various posts because different content can resonate with different users. I have personally shared PDF documents, short-form text-only posts, posts with pictures, and a few videos to mix things up. Try a few different things and measure posting performance.
Provide information – through shared content, original content, and commenting – that your target audience cares about. This approach will provide extra value to the people in your network. You can share information until you are blue in the face, but if it doesn't resonate with your audience or does not feel they can engage with you – posts/shares won't gain traction.
Think quality of content versus quantity and engage, engage, engage!
Be 
Engage
d
Based on my experience, I have found that you can increase your visibility on the site by actively engaging with others, even if you don't share your own content.
The great thing about engaging with others is that the people and content you engage with the most tends to dictate the type of content you see listed on your personal feed. With this in mind, I strongly recommend commenting on posts that are relevant to your career goals and industry (not just liking posts) to control your feed and further inspire action.
Finally, work to build meaningful connections and relationships as your build your network on the site. Engage with people on the site in meaningful ways – take conversations off the site, for example. You never know who may be able to support your job search or career efforts.
Whether you are new to LinkedIn or not, the first step to making LinkedIn work for you is to get started. If you don't have posts of your own to share, that is ok. Start by commenting on other people's posts, especially where you can add insights and thought leadership. 
Focus on areas/topics you are most comfortable with (your area of expertise) and strive to connect with like-minded people on the site, comment on posts where you can demonstrate personal abilities, and communicate on topics of interest. Consider LinkedIn a place to build rapport and relationships. Simply 'liking' posts is a bit too passive and won't yield better visibility, so stretch yourself to provide professional, quality comments. 
Today I challenge you to visit LinkedIn every day for a week and comment on 5 posts relevant to you. I invite you to follow me on LinkedIn and let me know at the end of your week if you have seen a boost in your profile visibility. I do not accept all connection requests, but I welcome all followers! If you do reach out to connect with me or anyone else on the site, always write a personalized note.
I share more of my thought leadership tips and strategies for increasing visibility on LinkedIn in the new LinkedIn Thought Leadership Guide by Job Search Secret Weapon, which is now available for sale!
Additional articles to read to help increase your visibility on LinkedIn:
5 LinkedIn Strategies to Get Executives Noticed