How to Keyword Optimize Your Resume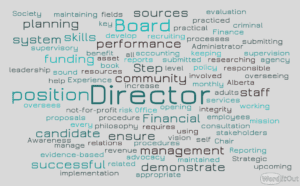 You've likely heard that keywords are a critical component of a good resume, but if you don't have a good understanding of what exactly keywords are it can make it difficult to locate, and use, them correctly.
First off, what exactly are keywords?
Keywords are informative and descriptive words that reference specific job requirements.  The job you are targeting determines the types of keywords you need to use in your resume because these words help the employer determine if you have the skills or abilities to appropriately succeed in their role.
For example, if you are applying for a role in accounting you may include common accounting keywords like: research & analysis, financial reporting, or tax planning.  However, for a job in marketing, you would draw from an entirely different set of industry-appropriate keywords, which may include: business analysis, brand management, or promotional campaigns.
Why do you need keywords in your resume?
Ultimately, using the right keywords increases the chances of your resume being read – either electronically or by an actual person. Today a large portion of resumes are read by computers or Applicant Tracking Systems (also known as ATS).  If you are asked to submit your resume online there is a high chance that your resume is going through an Applicant Tracking System and being scanned for a particular set of keywords.
Although you will likely never know what specific set of words or phrases the system has been programmed to search for, you can help increase your resume's success by ensuring you include keywords that directly relate to the job.
How do you locate the right keywords?
The best way to locate keywords is within the job posting themselves. Job posting detail unique job requirements so analyze each posting carefully searching for descriptive words.  Highlight any informative words or unique role requirements and then work these keywords into your resume content.
If you are still struggling with clearly determining what words stick out in a job posting try copying and pasting a job description into a word cloud.  The word cloud will present a visualization of words that are most frequently used in the posting.  Two free word cloud sites that recommend are Wordle.net and Worditout.com.
Two other resources that can help you identify keywords is an autocoder site like ONET (O*Net)   – a US-based resource, or the National Occupation Classification Index which is a site that classifies and describes the occupations in the Canadian economy.  Keywords can be located within the role descriptions found on either of these sites.
Where in the resume should keywords be placed?
The short answer is 'anywhere and everywhere'.  You can add keywords throughout your resume, but some excellent places to showcase them are within your resume's:
Profile
Title. For example, if you are targeting the role of "Marketing Manager" or "Administrative Professional" you might kick off the resume with these exact position titles, guaranteeing these words a presence in your resume.
Core Competencies or Skills section
Qualifications and Achievements section
Work History section
Education section
Technical Skills section
Ultimately keywords can be used anywhere in your resume when used appropriately….and the keyword here is appropriately (see what I did there!).
You want to keep in mind that some words are overused and should be applied with care. There are lots of studies out there showing that employers are inundated with very similar words that start to lose their impact when they are not applied properly (some commonly overused words or 'buzzwords' are: creative, innovative, effective). However, not all buzzwords are bad .  They can be a necessary evil for ATS or resume selection.  Not having certain words in your resume could work against you.
The best approach with keywords, industry terms, or buzzwords is to supply proof of ability instead of just packing random words into your resume. You don't want to include anything in your resume that does not accurately reflect your skills or experience.  
When it comes time to keyword optimize your resume, remember that keywords work BEST when they are supported with examples of application and impact! Learn more about how to write an ATS-compliant resume in my latest post here.