Resumes – According to the Hire Authorities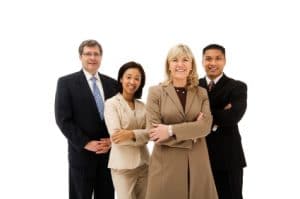 Recruiters spend a lot of time looking through resumes, but time is precious so sifting through piles of monotonous documents is a fine-tuned challenge to spot the very best…fast!
In order for your resume to stand out and be selected for an interview it must be error free, targeted in content, and extremely professional.
How can you get your resume to capture – and keep – the attention of hiring authorities? Read on to receive a few tips from recruiters who have plenty of experience sorting resumes into the good, the bad, and the truly unworthy piles!
Irene Jackson works as a recruiter for Suncor Energy. She reviews resumes daily, and feels that a whopping 70-80% of them are in need of some serious assistance. According to Jackson, "the biggest misconception people have about resumes is that less is more". Instead she wants to see "more about what you've accomplished rather than leaving me to make assumptions".
To meet the needs of the reader, job seekers MUST custom tailor their resume for every application.  If content doesn't speak to the audience, or answer their burning questions or top requirements – it isn't going to get read.
Jackson also feels that "the most common resume mistakes are spelling errors, no email address, outdated contact information, or personal information such as height, weight and birth date". To avoid presenting pitfalls in your resume, Jackson recommends having a professional polish up your resume  before you submit it to ensure "your skills and experience are presented in a professional light and you [come across] dynamic on a piece of paper".  
---
More tips on getting your resume noticed: "Rocket Your Resume to the Top".
---
Your resume is just as likely to hit the shredder for obvious errors, as it is for lacking basic visual appeal. Just ask Adam Lewis, a Manager for NovAtel Inc. who says: "I think a lot of people assume that the information is the most important part of the resume, but the presentation is equally, if not more, important".
These days, in order to get your application to truly stand out in a sea of competitors, you need a resume that is presentation sharp.  Avoid templates and add the appropriate balance of design components (bullets, color, charts, graphs) to visually attract attention.
Jacqueline Eddie, a Store Manager, agrees. She is regularly recruiting and may screen up to three dozen resumes a week. Visual appeal rates high on Eddie's screening list, as she says "the top three things I look for and expect to see in a resume from an applicant is good layout, easy to read content, and skills that are relevant to the position"
.Eddie believes that over 75% of the resumes she sees are "very poor and need help" and that more candidates need to consider professional resume assistance to ensure "your resume really shines".Lewis also stresses the importance of professional resume help, and says "having an impartial and experienced set of eyes compile your resume could help increase your chances of success".
---
More tips on resume presentation: "Resume Writing – Is Content King?"The latest resume trends: "Resume Trends for 2016"
---