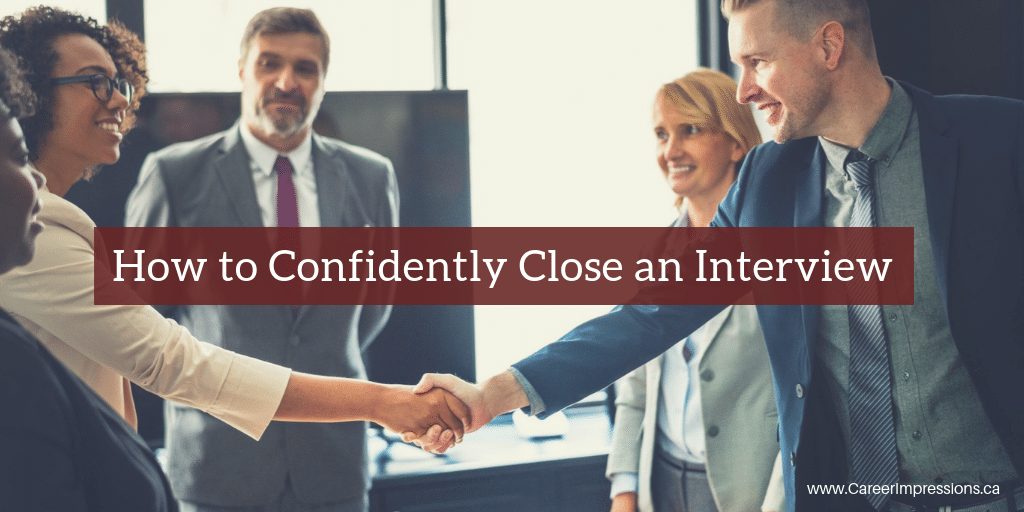 How to Confidently Close an Interview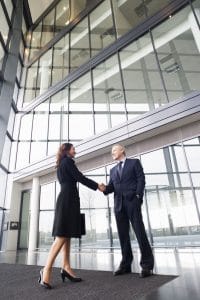 Let's say you're finishing a job interview.
The interviewer asks if you have any questions. You don't ask any. They shake your hand and you leave.
You've just missed a huge opportunity to confidently close the interview with a positive impression and gather critical intel.
Instead of just walking away….
Ask questions about the role to demonstrate interest and understanding.
Ask questions to support your decision.
Thank the interviewer for his or her time.
Tell them you're very interested in the position.
Then ask what the next step is!  Maybe: "Is there anything else you need from me at this point?" "What's the next step?" "Can I follow up with you next week if I haven't heard back from you?" "Would you prefer I call or send you an email?".
Even better, heed this advice from career expert Sarah Johnson and close the interview with a strategic statement summarizing interest and fit:
This is your opportunity to CLOSE the deal. Speaking as a former recruiter, I can't tell you how many times a job seeker got passed over for a job that they were well qualified for because the hiring manager questioned if they really wanted the job.  If you ACTUALLY really want the job, I recommend closing with something like:"I really appreciate your time today. I feel like I got a good sense of the actual position. I also genuinely like the team and your leadership style. I feel like my experience doing XXX would translate well to this department. You mentioned early on in the interview that you were looking for someone with XX. I have XX (one brag point). I am hopeful that we can move to the next step in this process".The key here is not sounding desperate but re-stating your interest in the role and that you are confident you have what it takes to do the job.
Looking for ideas on what questions to ask during an interview?
Many thanks to all of the professionals, recruiters, and career professionals who shared the following questions – and more – with me on LinkedIn:
Are there any areas of my candidacy I can strengthen for you?
What's your biggest concern or objection for moving me forward?
How can I best provide solutions and value to this role?
What will be the biggest challenge for the person who fills this role?
What will be the key to this person's success?
What is the most important thing I should accomplish in the first 90 days?
How would you describe a typical day in this position?
What is your personal management style?
What do you personally enjoy the most about working here?
What are the performance expectations and what challenges are foreseen for the position?
What's surprised you the most about the business this year?
What advice would you have given to yourself on the first day with this organization?
What projects is the team currently working on that you're excited about?
How would you describe the company's culture?
What type of people tend to really thrive here and what type don't do as well?
What makes you feel good about working with the company?
Got additional questions to add?  Share them in the comments below!