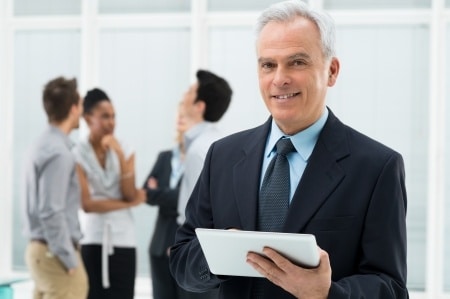 Executives – Modernize Your Job Search Tactics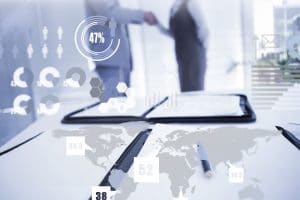 Searching for a job today is a lot different than it was several years ago…for all levels of job seekers, executives included.There was a time that people scoured the classified section in the newspaper for job advertisements and mailed a hard copy resume to employers for consideration.Times have changed, but I still cross paths with executive job seekers that are slow to adapt…which is hurting their employment chances .If it has been several years since you last conducted a serious job search, take note.Today most jobs are not located through job advertisements.  The majority of executive jobs are found through networking, inside referrals, and social connections.Studies suggest that up to 80% of jobs are landed through networking/referrals and very few are secured through online job boards. The reason?  Competition is fierce. Many online postings attract thousands of viewers; and often hundreds of applicants.Yet only 1 person gets the job.Take these statistics from Talent Function Group LLC:
"For the specific case of an online job posting, on average, 1,000 individuals will see a job post, 200 will begin the application process, 100 will complete the application, 75 of those 100 resumes will be screened out by either the ATS or a recruiter, 25 resumes will be seen by the hiring manager, 4 to 6 will be invited for an interview, 1 to 3 of them will be invited back for final interview, 1 will be offered that job and 80 percent of those receiving an offer will accept it."
In addition, the recent 2017 JobVite Survey shares that:
"Job boards have a .4% effectiveness and employee referrals have 5.2% effectiveness. In other words, an applicant has over 13X a better chance of getting the job than applying through a job board."
Finally, this
Forbes
' post reiterates the importance of social networking in the job search, ESPECIALLY for executives! :
"The study found that the chances of a job being filled via our social networks rose by 2% for each dollar extra being paid to the successful candidate. In other words, someone being paid around $100,000 a year is 86% more likely to find that work via their social network than someone being paid $14,500 a year."
Key takeaways from all of these resources:  get off the job boards and start leveraging your network!
Yet, even though online job boards are not proving  very fruitful, technology still plays a heavy-handed role in today's modern job search.Gone are traditional paper copy resumes.  Most employers use ATS (Applicant Tracking Systems) to screen incoming electronic resumes.  And even though networking reigns supreme in landing a new job – a massive portion of today's networking and connecting occurs online through social media and professional networking sites like LinkedIn.Ultimately, if you want to be a forward-thinking executive job seeker you need to embrace and leverage the power of technology and networking.As the saying goes: "If you always do what you've always done, you'll always be where you've always been."  If you want to get ahead it's time to modernize your approach:
Employing the steps above will prove to employers that you are a modern executive who is comfortable with technology and current job search trends. Trust me, they expect it.Need help sharing your executive career story and positioning your value with purpose?  I can help.  Visit me at www.CareerImpressions.ca to learn more.