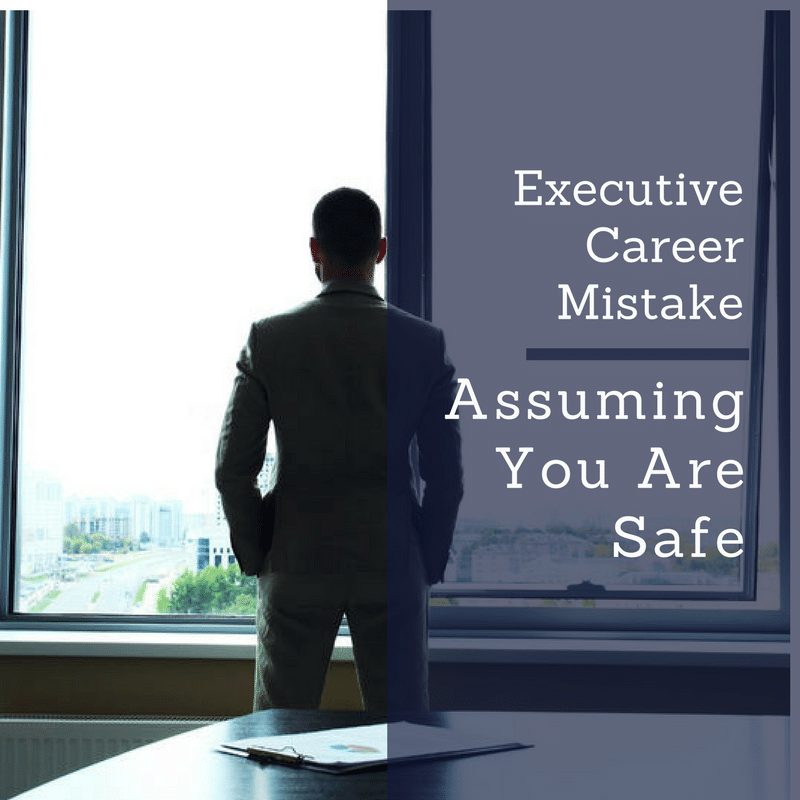 Executive Career Mistake: Assuming You Are Safe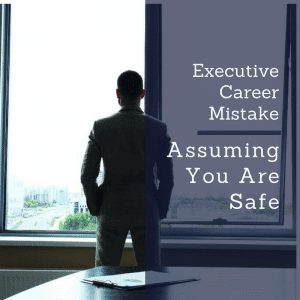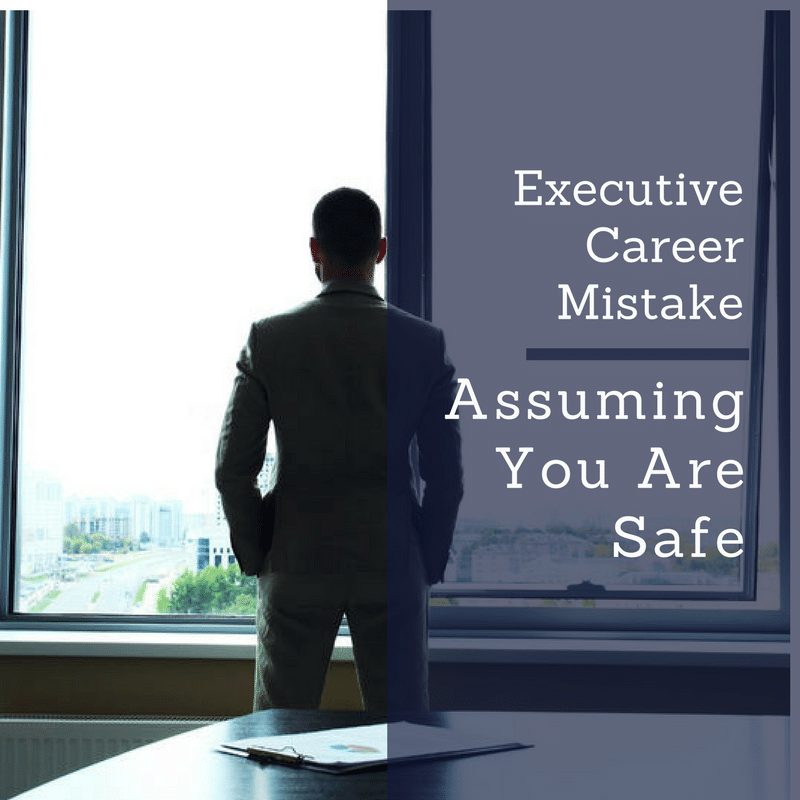 I've lost track of the number of calls and emails that I've received from executives who need help…. NOW . I often get emails sharing the following:
"After a successful, long-standing career as a top executive with (insert big company name here), I find myself having to look for a new position.  I need to get my resume in order, fast."
or
 "I haven't updated my resume for years and now my company is letting me go – can you help?"
Today, there are many people experiencing sudden job losses so these requests are not surprising. What is surprising – shocking even – is that smart, savvy, and strategic executives are finding themselves ill-prepared for a job loss. No job search plans have been carefully considered….no career tools are ready to go… no networking has taken place to lay the groundwork for future opportunities.
Despite the popular saying that 'every job is temporary' there is often zero anticipation of a job change. I get the sense that many people feel that they are immune to this increasingly common occurrence. Yet it happens, all the time.
Turning a blind eye won't help the future of your career. And when these same astute business leaders, top managers, and strategic directors realize that there might be a wait to get started (because of the volume of other people vying for help right now) their communications amp up in intensity….with:
 "Is there any way you could find space in your schedule to accommodate me sooner? I need to get started on my job search right away! This simply can't wait."
Right.  Yet if they had been prepared, the urgency wouldn't exist. The plans would be in place, the resume ready to go, and the stress would be less.When I hear executives get flustered and pushy, all I can think is 'mistake'.  They've made a career mistake.
These same executives…who developed long-term business plans, anticipated market changes, and transitioned company's through major mergers and acquisitions didn't make the same strategic investment in their own career. Being committed to a job is important.  I get that. Everyone is busy; working. But letting career management come last is not a smart strategy. Don't make this same mistake.
The right time to prepare for potential job loss is now  It's always. It should be ongoing.
Proactive career management is similar to proactive work strategies. Two different things; similar investment. Give 100% in your job, but also give fully to yourself.
Learn more about the job search plans and strategies, tools and tactics that you need ready to go within my popular post on LinkedIn. Forward-thinking career plans include short and long-term career strategies, job search ideas, and modern career tools.  These need to be in place, ready to go, before you need them. You can use them to drive your career in new directions at your leisure, or whip the items and plans out in a pinch when the unexpected occurs. Regardless, you won't be flustered.  You'll be ready.