Executive Resumes Should Include How Much Work History?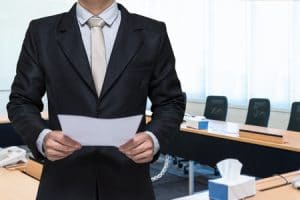 Many job seekers find themselves struggling to adjust the content of their resume as their career grows. For executives, the challenge can be even greater. With detailed career experience and rich results, summarizing an executive work history can seem like an impossible feat. Yet it can – and should – be done.
Modern executive resumes have evolved into strategic marketing documents. They condense, refine, and precisely define value in relation to each reader's needs. Gone are the days of complete career chronology.
To avoid smothering the reader verbosity must be abated. Although executive resume length can vary and the strategy adjusted to accommodate each individual's background and targeted position…. a general rule of thumb is to showcase just the last 10 to 15 years of high-level leadership. Work history that is 15+ years old, especially non- leadership-focused roles, should not make the cut.
This recommendation may not apply to executives in the following situations:
Targeting a role that has great relation to a job done further in past.
Making a career change and needs to draw from earlier career skills.
Only held a limited number of positions over a long period of time.
It is common for executives to cling to details and want to present all the facts, but letting go of content is critical to making an impact. Refusing to tailor content, sharpen facts, or hone work history could negatively influence the hiring process. When it comes to an executive resume quality of content far outshines the quantity.
Less can be more. 
WATCH MY VIDEO on YOU TUBE: How much career history typically goes in a resume?