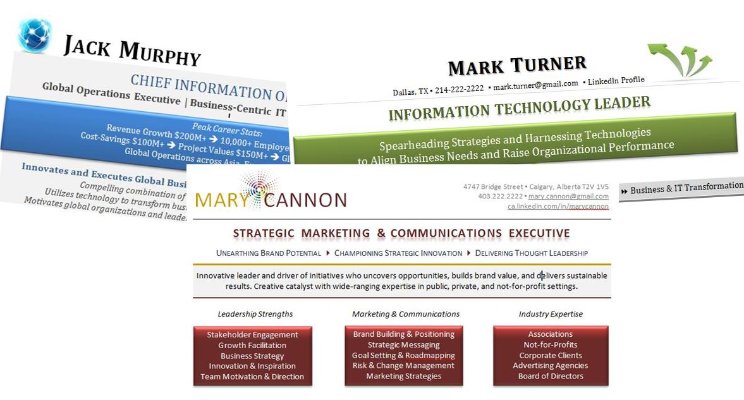 Executive Resume Strategy: Pair Effective Content with Innovative Design
Last week an executive approached me to engage my services in the development of a new resume and cover letter to support his upcoming c-level search. In his initial communications he shared (in his exact words) that:
" I do not like flashy resumes; I prefer effective, intelligent yet innovative presentations."
I appreciated this straightforward comment. Why? Because he clearly did not want an ostentatious or showy career file, but he also didn't want a boring resume.  He wanted something innovative and unique.
For me,
pairing effective content with an innovative presentation
is a strategy that all executive-level resumes should aspire to achieve.When it comes to writing a good resume there is often debate on where to put focus during compilation – should emphasis be placed on a stand-out design and format, or is the majority of time best spent on developing stellar content?Ultimately a resume is only as good as the
content
within it – which should include a unique value proposition, career highlights,
specific results,
and the skills required for the targeted role.Employers need to know – very explicitly – how a job seeker is a good match for their requirements and this can only be shared in the resume details.However,
how
you share content in a resume also matters. Although 'content is king' in a resume, the look and flow of the document must also be awarded appropriate attention. Executive resumes often act as a first impression….and first impressions are regularly made by appearance alone.Have you ever found yourself skimming a handout, brochure, or poster and being completely engaged in the material because it was both easy to follow AND informative? Your executive resume needs similar appeal.Content must be strategically laid out to capture and keep the attention of the reader, guiding their eye seamlessly through career impacts; leaving no questions unanswered and no doubt about the value presented.
Intelligent content paired with innovative presentation.
When a request is made to pair bold, authentic career content in a format that is both appealing and awarding….it's like music to my ears!   For some, the design will be stronger…for others, more subtle. So long as the two work strategically together.The next time you sit down to work on your executive resume – remember that although the content of your resume is absolutely critical to its success, give the presentation careful consideration.Keep your executive resume
packed with relevant, quantitative results
that clearly position you as a the candidate of choice….but further appeal to the reader with a clean and professional format comprised of clear headings and sections; proper white space; suitable design features; and yes even a bit of a unique, innovative flair to help it stand apart in a sea of competitors – all with the target audience in mind.
Note: Resume design does not matter in an
ATS (Applicant Tracking System)
, but you should always have a 'human-eye' friendly resume for in-person distribution, because n
etworking is the #1 way
to secure executive-level  employment! 
  View More Award-Winning Resume Designs at: www.CareerImpressions.ca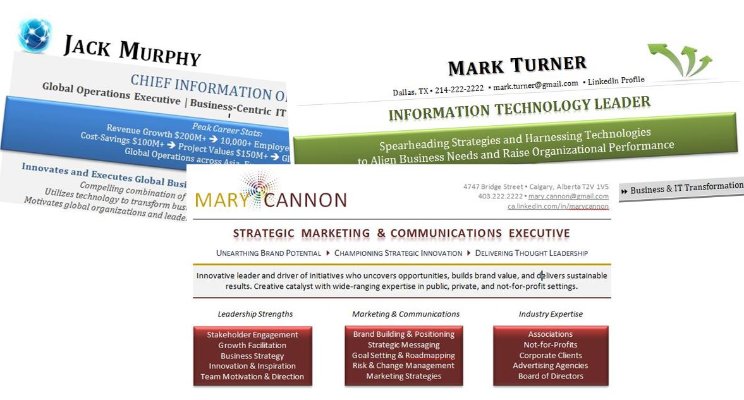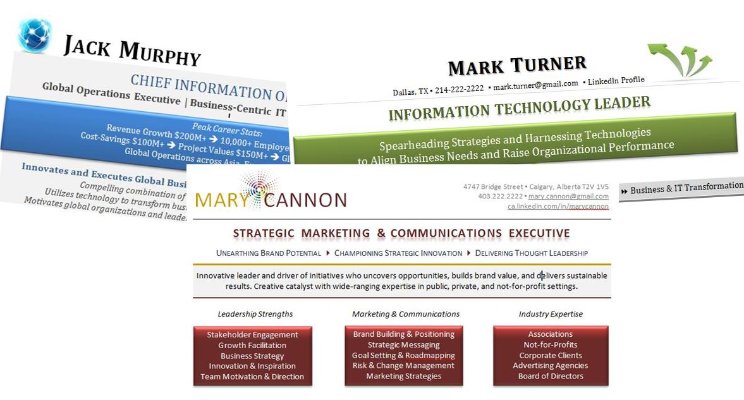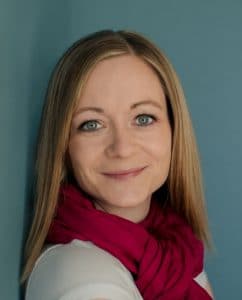 Adrienne Tom is a multi-certified, award-winning Executive Resume Writer, Employment Strategist, and Interview Coach at Career Impressions. She helps executives and astute business leaders level up and land a job faster with her award-winning resume designs.