Resume Trends: What's In and What's Out
Just like fashion, resume trends change each year. Here are a few in's and out's, along with a few resume items that never seem to go out of style.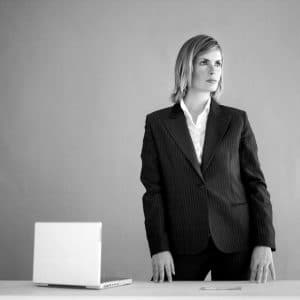 What's 'in':
Cleaner and leaner content. More succinct summaries of top achievements and related skills are a must! If a resume cannot succinctly summarize key points, that still clearly detail outcome and impact, it will have a harder time catching and keeping a reader's attention. Employers are inundated with resumes and will only spend a brief period of time reviewing each- therefore points must speak to them immediately; they will not wade through heavy text or lengthy content.
Formats that stand out.Without going over the top, finding ways to format the resume that is fresh and eye catching. More and more jobseekers are using color in their documents, even hints of it, and straying from the traditional chronological layout and headers. For example, it has been common to use "Work Experience" or "Qualifications and Achievements" as resume headers (overdone and sometimes overlooked!) – now job seekers are using headers like "Career Evolution" and "Key Performance Indicators" to stand out and create instant impact.  In addition, the combined resume format allows for the greatest flexibility to showcase content –a job seeker needs every advantage they can to catch the readers' eye and get their best content across in the shortest amount of space.
Branding and value propositions. Every resume needs to clearly convey what sets the individual apart. Job seekers need to know their unique value and present content that 'sells' instead of 'tells' the reader what they have to offer. Resumes are marketing tools, not career obituaries; they need to read with focus and impact and clearly present a job seekers distinct worth.
What's 'out':
Objective statements. These overused and highly ineffective resume openings add little to no value to a resume. Employers are not interested in what job seekers want from a role; instead they want to know immediately what a job seeker is offering and what value they would bring to the organization. Swapping the Objective for a well branded opening Profile is much more effective and a better use of limited resume space.
The line "references available upon request". This phrase is hugely outdated and a waste of resume space. Now assumed, it should never appear in a modern resume and only dates the candidate. Things to always include in a resume, which never go out of style:
Value, plain and simple. If content is not related to the targeted role it should not appear. A candidate needs to use the limited space of a resume to communicate their value in a way best understood. Again, resumes are marketing tools, not career obituaries, so listing basic tasks and responsibilities is not going to cut it. Focus on relaying clear accomplishments and achievements that would be of interest to the reader. Use the resume to communicate value!
Resume basics:
The expected content requirements have never changed, nor will they, and they include: contact information (professional email addresses are a must!), work history (with heavy emphasis on quantifiable and concrete achievements and results!), and education.