Resume Strategy – What Format To Use and When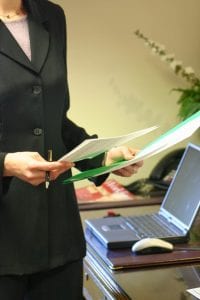 There are countless articles on the topic of resume best practices. You can find tips on how to compile an effective resume in the modern age…. advice on what you should and should not include in your resume….and warnings on how you must modify your resume for the dreaded ATS (Applicant Tracking System).
Yet, how you apply for jobs needs to be factored into your resume strategy. You need a specific format of your resume for online applications and a different format for networking purposes.  Knowing what format to use when is critical to your resume's success.
ATS or Applicant Tracking Systems are commonly used by major organizations and these systems involve candidates uploading a copy of their resume online, where it is stripped of formatting and searched for specific keywords or phrases. Some systems are unable to read certain resume formats, so a basic version (.txt file or simplified Word file) work best for most online applications. The length of an ATS resume does not matter so you might include more detail in this version to aid in optimization.
Learn everything you need to know about ATS in this separate blog post.
For networking, a presentation perfect resume is best. Think marketing tool, not career chronology, and write this resume for the human reader who has very little time to read it. If you send a copy of your resume to a person via email, provide a well-designed and concise Word or PDF format for their perusal. Make this resume stand out with appropriate layout, design components, and tailored content.
Want to see examples of interview-winning presentation resumes?  Check out these award-winning resumes here.
Resumes can be written in several different styles, with functional, chronological, and combination formats topping the list (learn more about basic resume formats here.), but ultimately you want to select a format that works best for you and your career history  AND create multiple versions of your resume for different application scenarios. Always follow the specific instructions of each ATS or job application and supply a resume format that suits that specific system or person.
Finally, keep in mind: studies suggest that online job applications yield a much lower success rate compared to networking or referrals.  Take these recent stats and facts: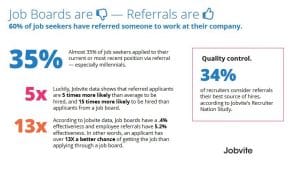 The 2017 JobVite Survey shares that:
"Job boards have a .4% effectiveness and employee referrals have 5.2% effectiveness. In other words, an applicant has over 13X a better chance of getting the job than applying through a job board."
In addition, this
Forbes
' post reiterates the importance of social networking in the job search, ESPECIALLY for executives:
"The study found that the chances of a job being filled via our social networks rose by 2% for each dollar extra being paid to the successful candidate. In other words, someone being paid around $100,000 a year is 86% more likely to find that work via their social network than someone being paid $14,500 a year."
Although many employers prefer candidates use ATS during the application process, you should include networking as part of your job search to increase your chances.  Always have multiple versions of your resume ready to go.