Cover Letter Misconception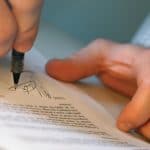 Job seekers that assume cover letters are not required as part of a job application are making a massive mistake.
Although some employers claim not to read cover letters, how are you going to know who does and does not?
Avoid the risk and include one just in case.
BUT….be thoughtful with your cover letter and take full advantage of the opportunity to further position yourself as a top candidate. Slapping a hastily written or generic letter on top of your resume is not going to help your job search.
Honestly, if you are going to invest good time and energy writing a compelling resume but skip creating a matching cover letter to go on top of it – you are automatically diminishing the impact of your application.
A poorly compiled cover letter on top of a brilliantly written resume could blow your chances at an interview, especially if an employer only reads the cover letter… before tossing your application into the trash.
Treat the cover letter with the same respect as the resume and ensure it is professionally formatted, properly addressed, and targeted in content. Even better, ditch the old-fashioned dense paragraph cover letter approach and write something that stands out with easily digestible and well-tailored bullet points and succinct sell points.
Basically, don't blow your chances at your dream job by ignoring an important piece of the job application. Remember that the job search involves investment on all levels….with the resume and cover letter being just one part of the process.  Get a full list of job search success steps here.