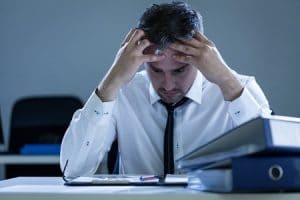 What do you do if you start a new job and it is nothing like you anticipated?
Do you stick it out, despite a bad culture, unrealistic work expectations, or misinformed situation – at the cost of your well-being and sanity?
Or do you launch a new job search right away for that right-fit role, despite the potential negative impact to reputation or risk of burning a bridge?
Take heart if you find yourself in this situation as you are not alone. Many people chimed in when I posed this question on LinkedIn to share their  own experiences. Some professionals had very positive things to say about recognizing and rectifying this situation.
A summary of suggestions:
📍 Give yourself sufficient time to adjust. Most roles take a good 90 days to assimilate into and there may be a steep learning curve or initial uncertainty that improves over time.  Set a timeline to re-evaluate before making hasty decisions.
📍 Consider approaching your current employer to discuss. Perhaps your vision and goals for the job are not aligned with role expectations and things can be adjusted to help.
📍 If the job truly isn't a good fit, try to stick it out while you commence an immediate search for a new position. This way you maintain income and retain employment status  – which many employers find more attractive – while looking.
📍 Make sure you take note of what went wrong and how you can avoid being in a similar situation in the future. Were you misled or did you overlook critical details during your search? How can you ensure this does not happen again?
📍 Sometimes the role simply isn't a good fit – for both sides. Don't worry about burning bridges so long as you approach the situation professionally and honestly. You might be surprised that employers are very understanding.
📍 Ultimately, do what is best for you and your personal health and happiness. If you simply can not make the role work, even while looking for another role, you may need to give notice and move on.
📍 All jobs are temporary. You should always have an ear to the ground for opportunities and be armed with a solid job search plan (to execute in a pinch as needed). Build, foster, and maintain a network that you can draw from during times of need.
Have you ever been in this situation?  Do you have insights or advice to share with others who might be struggling with this issue?  If so, I invite you to leave your comments below.
---
Visit me at Career Impressions to learn more about my job search services for top professionals.