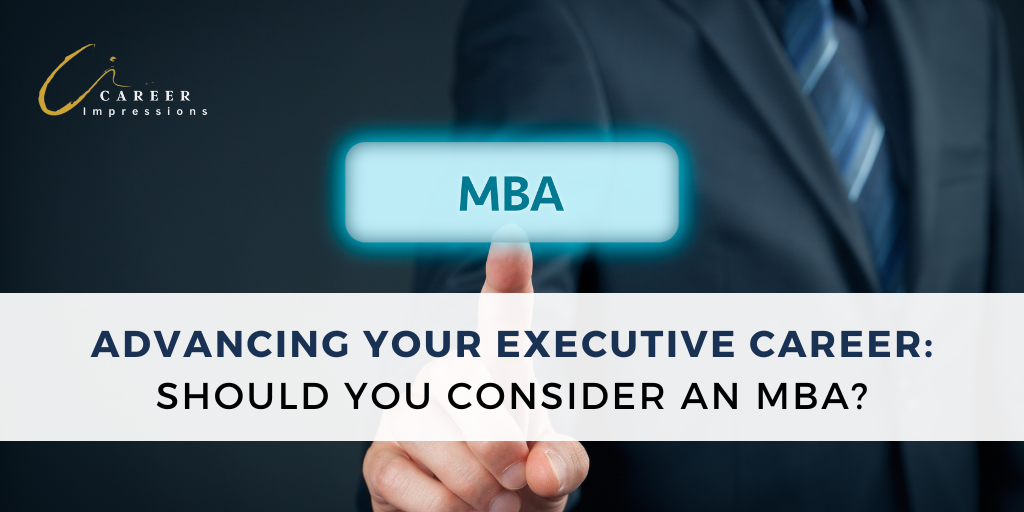 Advancing Your Executive Career: Should You Consider an MBA?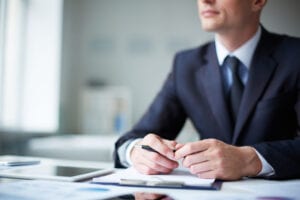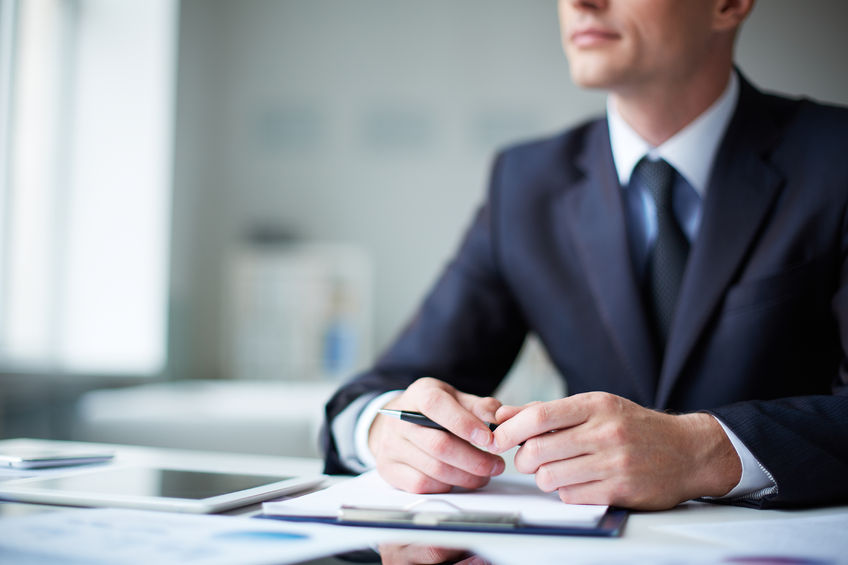 One question I get from many of my rising leader clients is whether an MBA is necessary or beneficial to help reach the top of the corporate ladder and secure an executive seat. On the one hand, pursuing an MBA can offer various benefits to executives or aspiring leaders, including acting as a valuable differentiator in a competitive job market and providing important skills, knowledge, and networking opportunities. On the other hand, the cost of these degrees can be substantial, and the return on investment is not always clear.
Although numerous companies and individuals value the MBA degree, and some even require it for certain positions, others believe that industry experience and demonstrated leadership success are essential. While an MBA can be a platform for executives to engage in experiential learning and gain exposure to diverse perspectives, it's not a requirement for executive-level roles. Many leaders still take alternate paths to the top.
Ultimately, the decision to pursue an MBA (or EMBA) as an executive or aspiring executive should be carefully weighed against individual goals, career aspirations, and financial considerations. In this post, I'll overview some pros and cons of this popular business degree and share some hiring and salary statistics.
MBA versus EMBA:
Yes, there is a difference. An MBA is a graduate-level degree program that provides a broad education in business principles and practices and is typically completed in two years. It is designed for recent college graduates or early-career professionals who want to develop their business skills and advance their careers.
An Executive MBA (EMBA) is a graduate-level program completed part-time and designed for mid-career professionals with significant work experience. An EMBA program focuses on enhancing the leadership and management skills of experienced professionals, often including a more practical and applied approach to business education. While both MBA and EMBA programs cover similar business topics, an EMBA program focuses more on the practical application of business theory and strategy.
For this article, I am primarily discussing the benefits and considerations of the MBA – many of which overlap with an EMBA. However, I will also share a few unique statistics for the EMBA throughout the article.
MBA Benefits:
According to research by the Graduate Management Admission Council (GMAC): "The reasons people are drawn to business school remain constant despite the cyclical nature of the economy, with the desire to develop new skills and abilities, gain access to better career opportunities and find more interesting and challenging work leading the way."
Overall, there are various reasons why executives or rising leaders may benefit from pursuing an MBA, including:
Career advancement
:
An MBA can support the development of key skills and knowledge needed to take on more senior-level positions. For example, an executive in consulting may pursue an MBA to gain expertise in market research, project management, and client engagement, which are highly sought-after skills in the industry. Similarly, an executive in finance may pursue an MBA to develop a deeper understanding of financial markets, risk management, and investment analysis. However, for other fields, the benefits are less clear.
Network building
:
Networking is essential to any career, and an MBA program can provide unique opportunities to build a robust professional network. During an MBA program, executives can interact with like-minded individuals interested in business and management, including fellow students, faculty, guest speakers, and alums. In addition, many MBA programs offer opportunities for executives to connect with industry leaders through internships and networking events. All connections can be valuable in locating potential employers, job openings, investor connectors, or mentors.  Some may argue that an EMBA program offers more limited networking opportunities, but they exist nonetheless. 
Leadership development
:
In addition to classroom learning, many MBA programs offer experiential learning opportunities to put leadership skills into practice. For example, some programs provide consulting projects where executives work with real companies to solve real-world business challenges. Additionally, some offer leadership development programs where coaches or mentors help identify areas for growth and development. These additional opportunities help candidates learn different leadership styles and approaches, gain practical tools and techniques for leading teams and organizations effectively, and apply skills in real-world settings.
Business acumen:
One of the key benefits of pursuing an MBA as an executive is that it can provide a deeper understanding of key business concepts, such as operations, strategy, and finance. Through an MBA program, executives gain a more comprehensive understanding of how different business areas work together and how to align business strategies with organizational goals. These skills can be particularly valuable for executives looking to make strategic decisions and drive business growth.
Skill development
:
An MBA can provide individuals with well-developed skills, including leadership, strategic thinking, and business acumen, which can be valuable in various roles. These deepened skills can help executives better analyze data, make informed decisions, and develop a strong understanding of fundamental business concepts like finance, marketing, and operations. In addition, MBA graduates can become more effective problem-solvers, able to identify opportunities for growth and drive innovation within their organizations.
EMBA unique benefits:
The benefits of an EMBA are often more tailored to mid-career professionals looking to enhance their leadership skills, expand their networks, and accelerate their career progression within their current organization. An EMBA program typically focuses on more practical, applied learning and may allow students to immediately apply what they learn in their jobs. Additionally, an EMBA program can offer a valuable opportunity for mid-career professionals to connect with and learn from other experienced executives and business leaders.
MBA Cautions and Considerations:
While an MBA degree can be a valuable investment for many individuals, there are also some potential drawbacks and considerations.
High Cost
:
MBA and EMBA programs can be expensive, with tuition and other fees costing tens of thousands annually, which could be a significant financial burden for students who may need to take out loans to cover the costs. Pursuing an MBA may include tuition, living expenses, and lost income from not working during the program (if the program is full-time). It's essential to weigh the potential return on investment against the cost carefully.
Opportunity Cost:
Pursuing the degree may require time away from work or other pursuits, such as volunteering, travel, or personal projects. It may also require temporarily stepping away from a high-paying job, incurring lost wages, juggling both a job and studies, or passing up opportunities for advancement or promotion. Program commitment can be difficult for individuals already established in their careers.
Saturation:
As the demand for MBA programs increases, the job market for MBA graduates will be more saturated. While an MBA can provide individuals with valuable skills and knowledge, it's important to be aware that the job market for MBA graduates can be highly competitive, and not all graduates may be able to find positions that align with their career goals. Additionally, employers may be more selective in their hiring processes, looking for candidates with both extensive experience and specific skills.
Lack of Practical Experience
: 
While MBA programs help equip graduates with the knowledge and skills needed to succeed in business, some critics argue that they only sometimes provide enough practical experience. MBA courses are often taught using case studies, simulations, and other theoretical approaches, which may only partially prepare graduates for the realities of the business world. In some cases, graduates may need more hands-on experience and industry-specific knowledge that employers value –especially in fields such as technology, healthcare, or the creative arts, where specialized skills and experience are highly valued. For EMBA students, certain skills are likely already started or established. 
Not Always Applicable:
While an MBA can be valuable for many industries and career paths, it is not always necessary or required. Fields such as creative industries, skilled trades, nonprofit organizations, and government may prioritize other qualifications and experiences over an MBA. Ultimately, the necessity or relevance of an MBA can vary depending on the industry, role, and individual career goals.
Prospective students should carefully consider all potential drawbacks and weigh them against the potential benefits before deciding.
The goal of finalizing and securing an MBA is typically centralized on career improvement, advancement, or acceleration. So, are MBA graduates getting hired faster, taking more top jobs, or earning a higher income? 
Who has these higher degrees?
According to a report, 20% of the world's CEOs have an MBA. Another report shares that 59% of North American Fortune 100 companies CEOs have an MBA.
What are the hiring rates?
According to the US News article, "The schools where graduate pay is highest aren't necessarily the ones where grads get hired the fastest." …..and "fifteen schools in the business school rankings reported that all of their 2022 graduates found jobs within three months of graduation. "
Finally, what are the salaries like?
A survey by the Financial Times found that MBA graduates from top business schools earn significantly higher salaries than their peers without an MBA. The survey found that the average salary of MBA graduates from the top 100 business schools was $142,000, compared to $85,000 for those without an MBA.
The Graduate Management Admission Council's June 2022 corporate recruiters survey projected that the median starting salary offered to 2022 MBA grads would be the same amount as the past three years.
Finally, this article by US News shares more insights on recent MBA graduate salaries.
It's worth noting that statistics may vary depending on the individual's specific circumstances and the job market in their industry. However, overall data suggests that an MBA degree can provide a competitive edge in securing executive-level employment and career advancement.
What do you think? Is an MBA a valued asset for top leaders or those looking to become one? Do you have an MBA, and would you claim the education has proved valued and/or provided a good return on investment?
Read what some people shared about the benefits of their MBAs in my recent LinkedIn poll.
Need a resume to get you noticed for top jobs? Check out my executive resume writing services for MBA or EMBA graduates at www.careerimpressions.ca