Once you've built a strong LinkedIn profile you can start actively using the site to support your career or executive search.
The first step is to ensure your brand and unique value-add is properly positioned on the site, the next step is to start actively engaging to unearth opportunities, create new connections, foster relationships, and generate leads.
LinkedIn is continuously rolling out new features that you can leverage to support your career and/or next-level job search.
A few recent changes and features that are popping up (which you may have or may be set to receive in the near future):
Feature Overview: Directly tag people in a photo that you share on the site.
Benefit:  Sharing photos with your posts can help increase engagement.  Now you can tag people in your images to help notify them of your activity or increase visibility of content. Be selective and strategic.
Learn more here.
DM Anyone Commenting in Your Feed
Feature Overview: In the past you could only direct message (DM) first-degree connections, but this new feature enables you to DM *anyone* who has commented on a post. So far this only seems available via mobile app and for iOS.
Benefit: Make direct contact with anyone who comments in your feed – even 2nd and 3rd degree connections. This can be very beneficial if you are job searching and would like to create a conversation with someone of interest that is not a 1st degree connection.
To maximize this feature: post frequent and engaging content to attract a wider audience. Encourage conversations on your posts.
Learn more here.
Feature Overview: Create a list of teammates so that their updates and content is prioritized in your LinkedIn feed, ensuring you never miss an update from these people.
Benefit: Build more visibility and credibility with your colleagues, team members, peers, direct reports, or superiors.
Interacting with people you already know and have things in common with is an easy way to kick-start engagement on the site. Your interactions with these people can help you get more visible on the site and support your thought leadership on shared skill sets or industry insights. Of course, you won't want to broadcast search efforts to team mates, but there may be good opportunity to keep in touch with these professionals on the site as you move throughout your career.
Learn more here.
Feature Overview: Similar to Facebook, LinkedIn is introducing a range of 'reactions' that you can now use to indicate curiosity, insight, celebration, or appreciation.
Benefit:  Likely no true benefit to career or job search here, but it can help you demonstrate more emotion when engaging on posts and potentially help you stand out a bit more.  And who knows how reactions will rate in the algorithm – it's yet to be seen if 'reacting' ranks higher than a basic 'like'.
Learn more here.
Feature Overview: Refreshed Company Pages makes it easier for: "brands, institutions and organizations, from small businesses to large enterprises, to foster constructive conversations with LinkedIn's community".
Benefit: Follow companies of interest and keep up with their activities on LinkedIn. Engage on company posts to demonstrate thought leadership and improve visibility. Finally, company pages can help you identify opportunities (jobs!) and potentially connect with decision makers at the organization.
Learn more here.
—————————————————————————————————————————————————-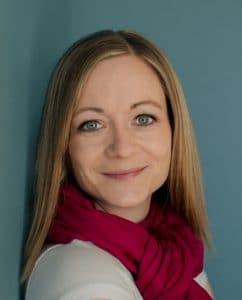 Looking to take your executive resume and LinkedIn profile to the next level to land your next job faster and increase your earning power? Visit me online at: www.CareerImpressions.ca to learn more about my award-winning resume writing, LinkedIn writing, and job search strategies for top professionals and executives located across Canada and the USA.
New LinkedIn Features to Support Executive Career or Job Search