Twitter involves a rapid firing of advice, links, and tips — which can be a bit overwhelming to any reader.  As a job seeker, how can you decipher which people (tweets) to trust while narrowing your search for quality content on resume assistance?
Start by plugging the hashtag #resume into the search box and voila = a wealth of top tips will be streaming right before you.  Watch for patterns (who posts on this topic regularly) and research these people or organizations.  Is the source reputable and long-standing and are they qualified in providing job search support (especially on resume writing)?
To help you determine some of Twitter's top #resume experts I have compiled a list of some of my favourite #resume advice – in 140 characters or less – from the past few weeks (in no particular order):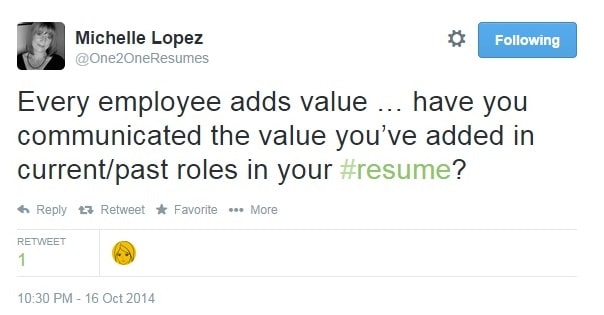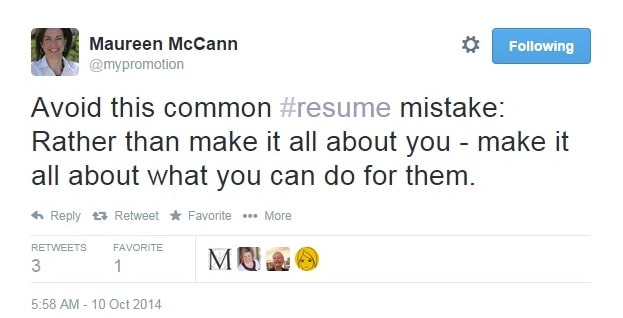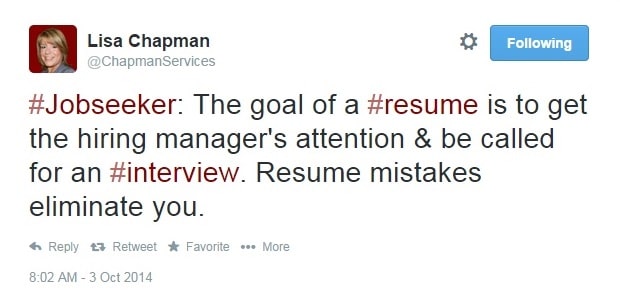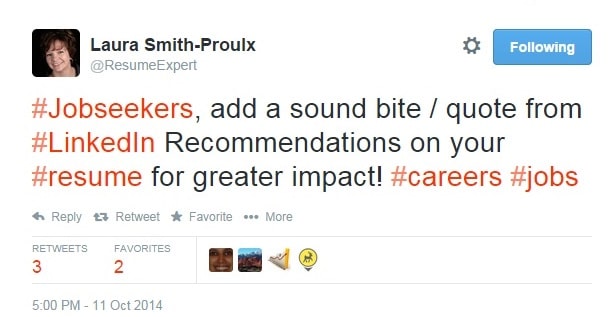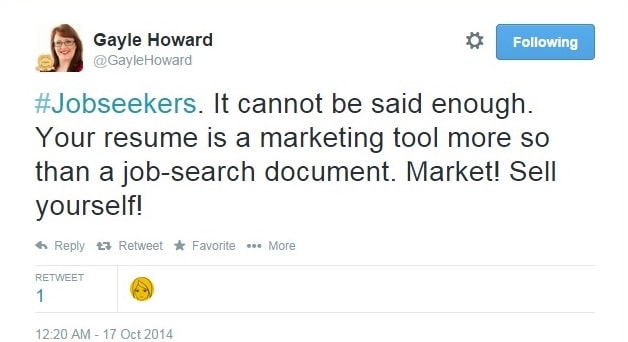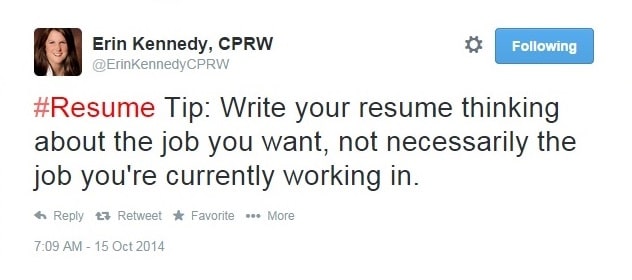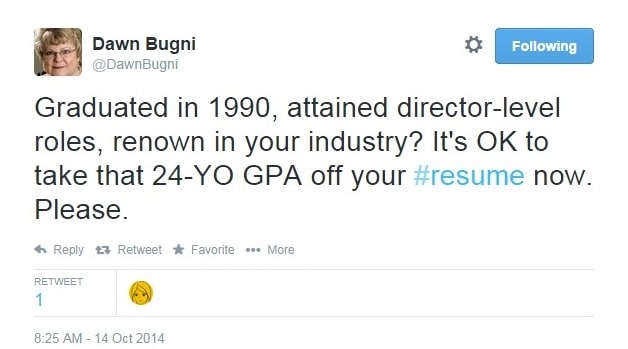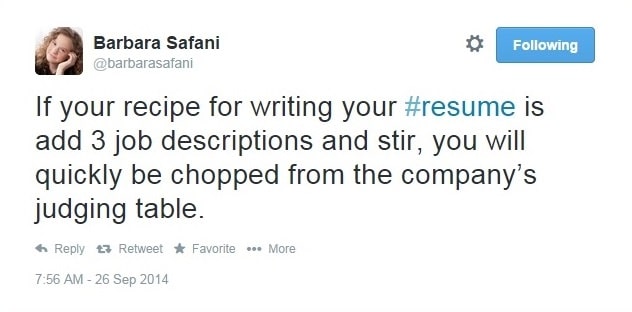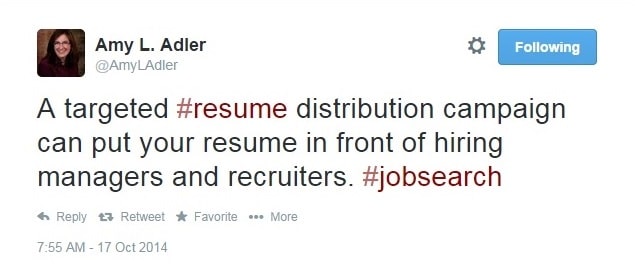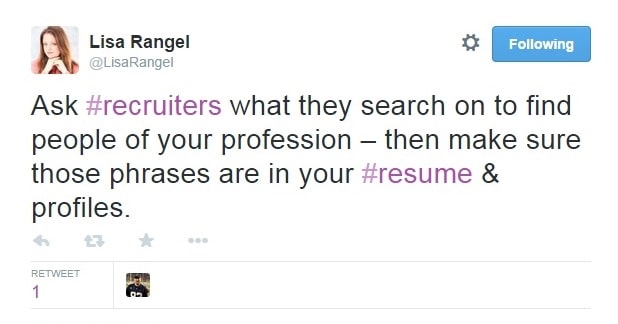 By no means is this list exhaustive, but it offers a good starting point of professionals to follow – to help you keep up with current resume trends.  Search for additional professionals using the hashtags #resume, #resumetips, or any of the other tags shown in the posts above.
I also post regularly on Twitter and invite you to follow me on the following two profiles: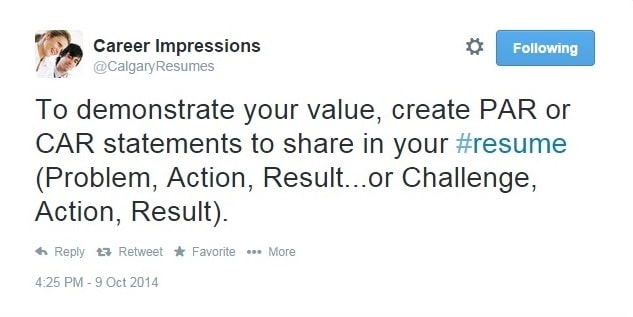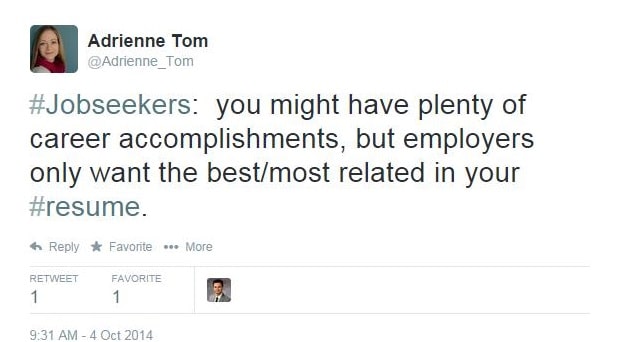 Resume Advice in 140 Characters or Less