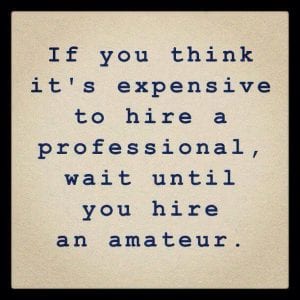 Professional resume writing services can range in price, but job seekers should look beyond the monetary costs of these specialized services, focusing instead on the value of the investment.
Did you know that a professionally written resume and cover letter — that effectively position your unique career offerings and personal value — can significantly reduce your job search time (lost income) AND potentially raise your future earnings?
Think about this….
The average job search takes on average 4 to 6 months…or 16 to 24 weeks.  Yes, that is a long time for someone out of work.
Now think about your targeted salary.  Let's say you are targeting a role with a salary of $120,000/year.  That works out to approximately $2300/week.  For every week that you are unemployed (or job searching for this higher paid position) you are losing over $2000 in lost salary (or potential salary).  That works out to about $460/day.
Are you w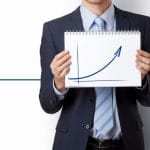 illing to throw away several hundred dollars a day during your job search – using a resume and cover letter that might never work for you?
Professionally written resumes and cover letters may initially seem expensive, but the return on their investment can be enormous!  If you invest in professionally written career documents and they shorten your job search by even a few days they easily pay for themselves.   If this investment secures you a job with a lot higher earning potential – well, that is money in your pocket you may never have realized otherwise.
In addition, partnering with a career professional can add value beyond the documents themselves. Almost all of my clients express their appreciation of the process! A sampling of this feedback from my clients:
"This career document writing process was a confidence building experience. A welcomed feeling with all the depressing job news."

"Completing your Career and Branding Exploration Worksheet was a valuable exercise as it does require a different look at many things from how I had developed my own version of my resume."

"I now believe that the support of a highly qualified resume writer is a must have and should not be considered optional."

"First off I will say…this was an investment well made! You are truly deserving of your accolades… The entire experience has been amazing and smooth from start to finish."
Job seekers, your career and your future are worth the investment!
Job seekers are advised to seek out certified and qualified professionals to assist with their career document creations to ensure quality outcomes are achieved.  Visit me online to learn more about my award-winning executive resume writing services and job search support: www.careerimpressions.ca 
Professional Resume Writing – A Valuable Investment!