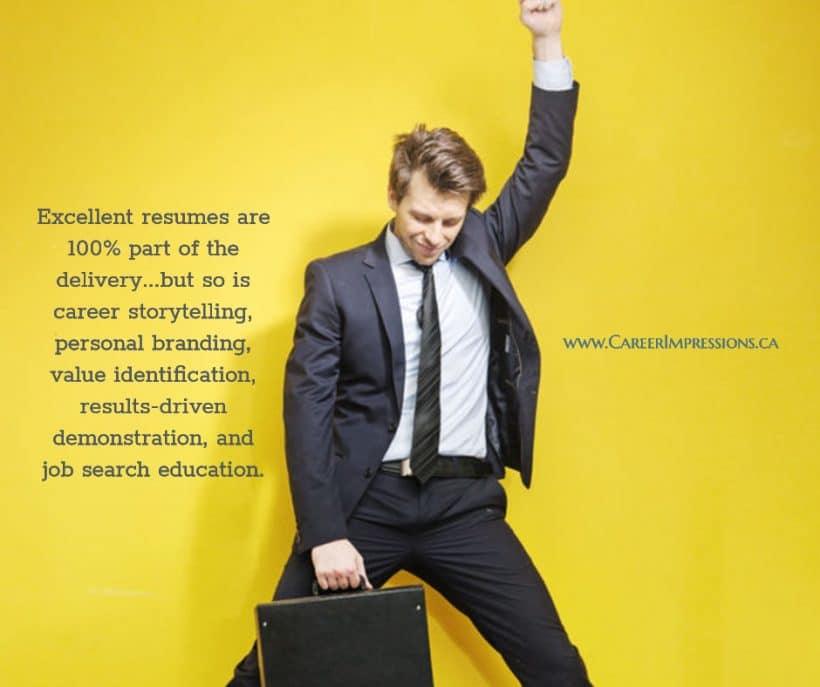 Executive Resume Writing: Value Beyond the Resume
Most executive job seekers and savvy professionals approach me with a simple request: "build me a resume that gets me noticed". I can do that.
However, at the end of our work together these same job seekers regularly report that they got so much more than just a resume. They found value beyond the resume.
That's because I don't just write resumes. With the modern job search entailing a multitude of strategies and hurdles, my goal is to provide each client with insights, ideas, confidence, and tactics that enables and empowers them throughout the job search journey.
For example, most of my clients are not aware of ATS (applicant tracking systems) and how these systems screen or read resumes. If a resume isn't designed for 'robot-eyes' it won't make the cut.  I take the guesswork out of these systems and arm job seekers with formats and resources which eliminate barriers.
I also educate clients on the power of diversifying job search strategies, reminding them that most jobs are not found through online job boards.  Most jobs – especially at the executive level – are located through networking and referrals. I tell each of my executive clients that:  "if you want the new resume I write for you to work, you have to employ it properly."
These insights are just the beginning. Overall, my executive resume writing process isn't just about collecting job details and putting them onto paper.  My process is comprehensive and customized.  It is caring and collaborative.  It is also strategic and supportive.
Excellent resumes are 100% part of the delivery, but so is career storytelling, personal branding, value identification, results-driven demonstration, and job search education.  Clients agree! (read the following recommendations and more on LinkedIn):
"Adrienne provides so much more than merely a resume writing/interview coaching service; she provides you with a complete communication strategy that will help you market your brand to prospective employers." – Sales Executive "The documents Adrienne produced on my behalf could not have told my professional story more accurately and perfectly." – Finance Leader "While working on my resume, Adrienne took time asking right on-point questions related to my field and current position. Adrienne's final product was not only exceptional and remarkable in every way, but it also boosted my confidence". – Environmental Manager/Engineer "I am impressed with Adrienne's clear communication style, skills, depth of knowledge and solutions. Her professional services are outstanding and exceed expectations." – Executive Consultant
Read additional client feedback and how our partnership generated higher-level positions for them, here. A breakdown of the BENEFITS that my executive resume writing can afford YOU:
Evaluate Your Value. You can't 'sell' something you don't understand so my process starts with analyzing and brainstorming skills and career achievements.  Thought-provoking questions will help you dig deep to unearth unique offerings.
One-to-One Discussion.  To ensure nothing is overlooked and facts are fully fleshed out – we connect and chat to ensure career details extend beyond the basics and include top results.
Target Assessment. Career details can mean different things to different people.  To give each audience what they need, I assess job target requirements to weed out what matters and eliminate what doesn't.  Proper keywords and key phrases  are integrated into each file.
Personal Branding. Everyone's an expert at something.  The key is to back it up with proof.  My goal is identify and create a value proposition that is supported with rich results and concrete facts.
Career Storytelling. Once all the facts are in and the requirements known, I build a strategy and package content in a way that tells your unique story, for your unique career, skills, and brand.  No two people are alike; therefore no two resumes are either.
Format and Function. Employers don't want a read a resume where they have to hunt and guess. My resumes showcase achievements, highlight key points, and clarify value for the reader.  I pair visually stimulating design with rich content and provide multiple file formats for different situations.
Education and Resources. Finally, I arm clients with resources, information, and education on how to utilize tools moving forward, along with how to pair these tools with effective, diversified job search strategies.
Reported VALUE (from clients) that goes beyond the resume?:
Increased confidence
Clear understanding of value and offerings
Reduced stress and worry
Fast-tracked job searches
Better understanding of modern job search requirements
In addition, job seekers take their new tools (resume, cover letter, LinkedIn content, bios, etc.) and build off of them as they move forward with their job search and career to:
Articulate clear value during an interview
Sell select skills with confidence
Network and share their brand more precisely
Support salary or pay raise negotiations
Identify the impacts in their everyday work
Appreciate unique offerings and abilities
Target themselves more appropriately for ideal roles
Build thought leadership
Come for a resume – but be prepared to walk away with SO much more.