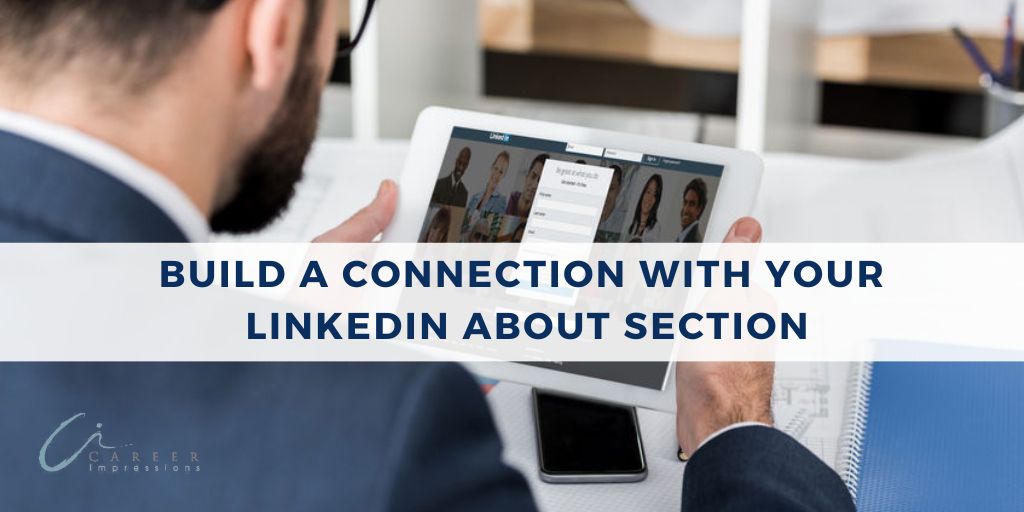 Build a Connection with Your LinkedIn About Section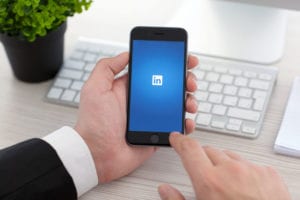 I don't know about you, but I prefer to feel like a person is speaking to me when I read their LinkedIn About section; I want to feel their personality in the text. This type of connection seems to occur best when the content is written in the first person.
Some LinkedIn About sections come off a bit stuffy and snoozy when written in third-person. I've read several third-person About sections from senior-level professionals and executives lately. Each felt a bit removed and slightly old-fashioned — which isn't a great look for a leader.
Writing about yourself in first-person is just one step to creating stronger engagement with your LinkedIn profile. Several other ways to deepen the connection with readers in your About section:
👉 Start with a hook.
The first few lines must draw the reader in and make them want to know more and read more. Consider sharing details that are unique and enticing. Maybe start with a question, introduce a challenge you've faced/overcome, share a fun fact, talk about your mission statement, or outline a personal strength.
As a senior leader, consider your audience. Who is reading this, and how will this opening be perceived?
Make your opening count. Here's an example:
"My parents introduced me to the value of managing finances at a young age. I know it's not a kid's favourite thing to focus on, but as the current CFO of a major Fortune 500, I can safely say this is one the most important lessons I ever learned."
👉 Make it clear to the reader who you are and what you are good at.
Nothing is worse than reading a LinkedIn About section and not understanding who the person is or what type of work they do. Many of us read profiles looking for connections. We are looking for similarities or searching for solutions to a need.
Share your industry expertise and call out specialties or skills.
👉 Share a story. It's yours to tell.
Are you an executive looking to attract board roles? A senior leader looking for your next opportunity? A service provider trying to attract clients? Regardless, you have something to offer and a desire to attract certain readers to your profile.
Aim to engage readers with a personal story of how you got to where you are, what makes you tick, and why you do the work you do. Perhaps you've completed specialized studies, won industry awards, or been exposed to specific markets, customers, or business challenges.
👉 Include relevant content or keywords.
Again, you likely have a career goal in mind or at least a preferred career path. Consider terms, phrases, and keywords that best describe your career AND relate to where you want to end up next.
Recruiters and hiring personnel search for candidates on LinkedIn using keywords. Put yourself in their shoes and consider what skills they might be looking for. Integrate some of these words and language into your About section.
👉 Infuse personality. Let's hear your voice!
Remember, you don't want your profile to sound like all the rest. Share a combination of personal and professional interests in your own words and in a natural way. Back up claims with metrics, measurements, and results —  things that only YOU have achieved and are important to showcase.
Write similar to the way you speak, keeping content simple and easy to absorb. Make details engaging, not snoozy.
Read more on how you can better leverage LinkedIn as part of an executive job search and find out how other people write their LinkedIn About section in this poll.