Writing resumes fo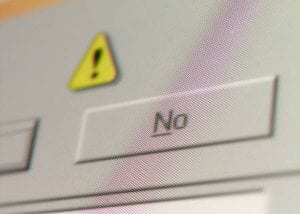 r a living has given me plenty of opportunity to review career documents that range from engaging to appalling.  Although there are no hard and fast rules when it comes to creating a resume, there are certainly best practices and current trends to abide by.
Some tips to avoid include my personal resume pet peeves:
1. Missing contact information. Yes, I really see this and I am sure these poor people are sitting at home waiting for a call or an email that is never going to happen.  An employer can not contact you for an interview if they don't have the means to do so. List several options to be safe!
2. The use of personal pronouns. A resume is a subjective document and you are the implied subject, so eliminate the "I, me, or my" throughout.  Add in some action words instead!
3. Large groupings of text.  It is common knowledge that employers typically scan a resume for just a few seconds before deciding if it passes or fails. If a resume is content heavy it runs the risk of key points being buried and overlooked.  Provide a good balance of text and white space and use short and succinct result-based statements for greater impact.
4. Boring and bland. This goes for both appearance and content. I can spot a resume template a mile away, as can most employers. So don't use one. As for content; best not to copy something you saw written somewhere else. It has already been said. Find a new way to sell your skills so you can stand out.
5. Resumes over two pages long. Although certain circumstances warrant resumes longer than two pages; it is rare. Lengthy resumes lack strategic content. If your 'essay' rambles on, the recruiter will most likely tune out.
6. Reverse chronological formats. Yes, I admit it, I don't like them. They also fall into the boring and bland category above. Today's current resumes are best compiled into a combination format for more flexibility and greater enhancements.
7. Times New Roman font. It is an overused and overdone font (similar to Arial). There are so many other great fonts to choose from; a personal favourite of mine is Calibri.
8. The tired closing line: "references available upon request".  Employers will request these as needed, so avoid wasting space stating the obvious.
9. Overstated superlatives with no supporting facts. If you are going to write that you are an outstanding communicator, or fabulous team player, you gotta provide the proof. Employers will not be sold on words alone.
10. An objective. Again, too obvious and overused.  A better use of prime resume real estate would be a snappy profile at the start of the document that catches the eye of the recruiter.

So, if some of these points are getting under myskin, imagine how the employers feel reading these every day. I bet they are silently begging job seekers to avoid these simple mistakes. Don't let one of these blunders be the fatal error in your job search.
Visit me online to learn more about how a great resume can set you apart in the job search: Career Impressions