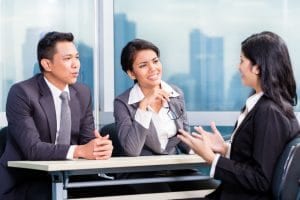 When an interviewer asks: "Tell me a little bit about yourself" stop for a moment and put yourself in their shoes.
Are they looking for a career chronology?
Nope, they already read that in your resume.
Yet the majority of job seekers that I work with on interview coaching start their answers off something like: "Well, I graduated from college in 19XX, from there I started as a X". This is a snore-inducing response and a missed opportunity.
Instead of boring the interviewer with facts they already know and wasting precious time walking them through history, seize the opportunity to emphasize who you are and how you can help them. Share a story that relates and resonates.
If you are applying for a project management role, maybe your story goes something like this:
"I've always enjoyed project management. Early in my career I had the opportunity to take on a high-profile project which was 4 months behind schedule. Managing this project taught me a critical element of project success: relationships. People make things possible and solid relationships are paramount to achieving project deliverables.

I was able to turn around that struggling project and deliver it on time and under budget by actively engaging all stakeholders to work through solutions as a collective. I've never been so proud of the people who were involved.

I keep relationship building at the forefront of every project I lead, which has resulted in the delivery of over 25 quality projects to date. Your company seems very people-focused which I think would align well with my project leadership focus and I'd love an opportunity to apply this same success in your organization."
The answer (story) above does several things right:
It focuses on skills in relation to the role and job requirements
It reiterates personal value and ROI
It demonstrates success and problem-resolution
It drives home the message that you get things done
It emphasizes role interest and enthusiasm
To ensure success, take sufficient time before each and every interview to compile a memorable and tailored response to this interview question. Carefully consider each company's unique pain-points and craft your story in alignment with their needs. Then practice it. And practice it again.
You want your answer to be come out authentically and in an engaging fashion, not canned or mechanical.
The next time an interviewer tosses this icebreaker of a question your way during an interview, leverage the power of storytelling to remind them of your value!
Read more employment interview tips in these posts:
——————————————————————————————————————————————————-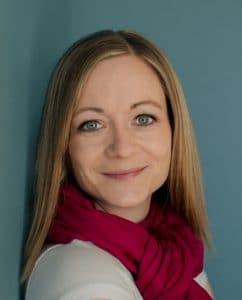 Visit me online at: www.CareerImpressions.ca to learn more about my award-winning resume writing, interview coaching, and job search strategies for top professionals and executives located across Canada and the USA.
Interview Script for "Tell me About Yourself"